One of the questions you might be asking yourself before buying a new mountain bike is what frame material should you go for. Over the years we have seen the price on carbon fibre frames come down to suit more riders, but the alloy vs carbon question is still hotly debated.
Recently, concerns have been raised on the environmental impacts of carbon fibre, in particular, the recycling process. This has given a resurgence in alloy MTBs. Although a little heavier than carbon, alloy frames are tough, simple, reliable and trustworthy. Less susceptible to damage on the trail or through the inevitable crashes, alloy bikes also come at a lower cost than carbon machines, this opens up these incredibly capable bikes to younger riders or those on a budget that still want the best bang for their buck.
Aluminium hardtail mountain bikes have come a long way since the stereotypes began condemning their harsh ride. Tubes and frames are now designed with compliance built in, saving weight in some areas and adding strength in others.
Modern hardtail trail bikes have a slightly longer travel fork than cross-country bikes with geometry that is dialled for trail riding. These bikes are ideal for trail centre loops and riding your local woods through winter. Riding a hardtail is a great way to build up your skills too.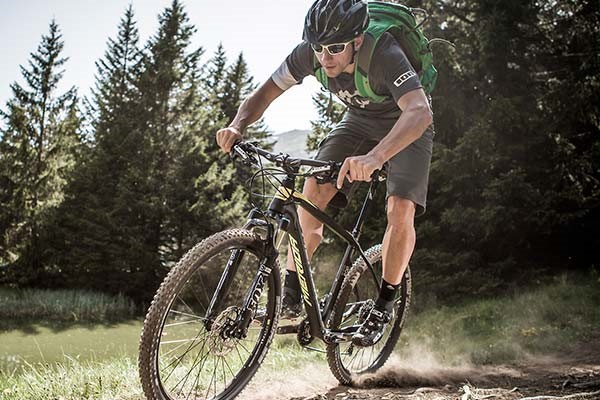 Alloy full suspension bikes tend to be the entry level models in a particular range. This doesn't mean that the performance is less that a carbon model. The geometry is usually the same, so you can ride an alloy bike in the same way as a carbon MTB.
If you have any doubt about the capabilities of alloy mountain bikes have a look at what Josh Bryceland and the environmentally conscious Cannondale Waves crew get up to on their alloy framed Habits. Aluminium alloy mountain bikes are the real deal and have much better environmental credentials than carbon framed MTBs.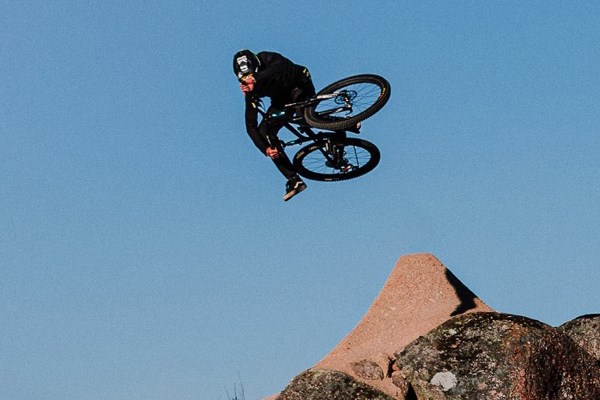 Best Alloy Mountain Bikes