Order Before 19th December for Christmas Delivery
Mountain biking is all about having fun on the trails, so it is easy to see the appeal of an electric mountain bike. With a boost to your natural pedalling power you don't need to use all your energy on the climbs, so you can have more left for the descents. The best electric mountain bikes give you this extra pedalling power while retaining the feel of a regular MTB. This means that you have the energy to ride more of the fun stuff. You'll also find that the climbs can be more enjoyable on an e bike. What's not to like?
Much like with a regular MTB the first thing to consider when you are looking to buy an electric mountain bike is where you intend to ride. For mellow trails and cruising about on cycle paths a hardtail ebike is all you need, but if you want to take on the more challenging trails at the trail centre or bike park then a full suspension eMTB is what you need. By law the pedal assisted electric bikes are limited to 15.5mph, this means that you can ride these e bikes everywhere that you can ride your regular steed.
Once you've decided what type of electric mountain bike you want the next thing to consider is the motor. There are two main choices here. Full power motors are the most popular and the big names like Bosch, Shimano and Brose all offer similar levels of performance with lots of adjustability and a good natural ride feel.
The other choice is a lower power motor like this fitted to the SL versions of Specialized Turbo bikes. While they don't give you as much assist as the full power motors there is still plenty to get you up the climbs easily. The advantage here is that these bikes are lighter weight, so they handle much more like a regular MTB on the trails.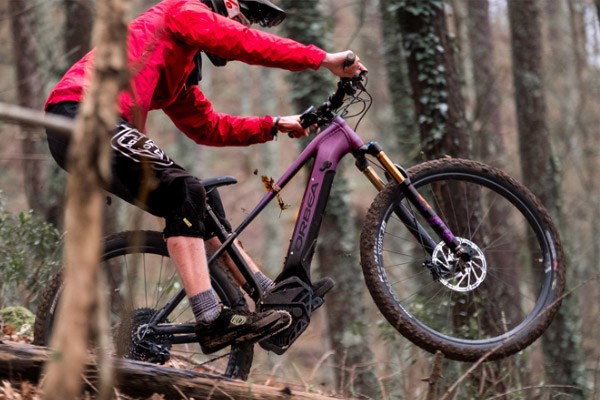 Unlike the raw performance of the motor there is much variation in the display and control units between brands. Some like Bosch have a very comprehensive display screen which act much like a cycle computer. Shimano offer more subtle displays while Specialized and Giant don't have a screen at all and just give you the basic info through simple LED lights around the power button. You can often dive deeper into the performance of the drive unit through smart phone apps.
Battery capacity is important too. A 500Wh battery is enough for most rides, especially if you use the lower power settings. Larger batteries will give you a longer range and allow you to choose higher power settings for more of the time. Some e bike systems also allow you to use additional top-up batteries that you can mount in the bottle cage to extend your range on longer rides.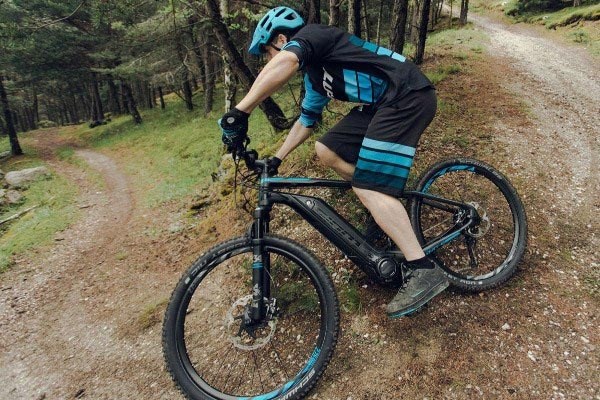 Best Electric Mountain Bikes