Trail mountain bikes have come a long way since simply being longer travel cross country bikes. Modern trail MTBs can rival enduro bikes in ability over technically demanding terrain but retain the agility and all-day comfort that made them shine.
With slack head angles and steep seat angles the long, low and slack geometry seen on modern mountain bikes makes them perfect for the majority of UK riding where the weight and sometimes sluggish slow speed feel of an enduro bike are not wanted or warranted.
Trail bikes have between 120mm and 150mm of suspension travel and are either hardtails or full suspension bikes. Hardtail trail bikes are very popular in the UK and are a great way to get into the sport of mountain bike trail riding.
Also known as hardcore hardtails these bikes have a longer travel fork than an XC bike and feature more stable geometry for a more confident ride on challenging terrain. 29" wheels are good option with hardtails as they roll more easily over rough ground so help to make up for the lack of rear suspension. Components like 1x drivetrains, dropper seatposts, short stems, wide handlebars and chunky tyres are now prevalent on all modern trail bikes.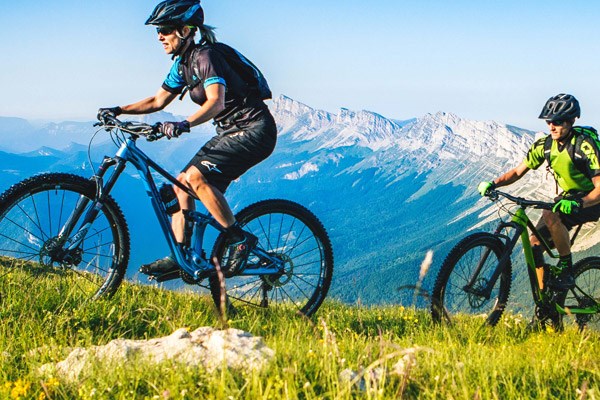 Full suspension trail bikes take performance to another level, especially when riding over rough terrain. Aluminium alloy frames are common, and they offer great performance at a reasonable price point. The best trail mountain bikes have carbon frames that are lightweight stiff and strong.
As you move up through the price points the bikes have forks and shocks that offer improved performance. The components on higher-priced trail bikes are lighter which makes these bikes faster climbers. Look out for carbon wheels if you want a trail bike that accelerates quickly and climbs easily.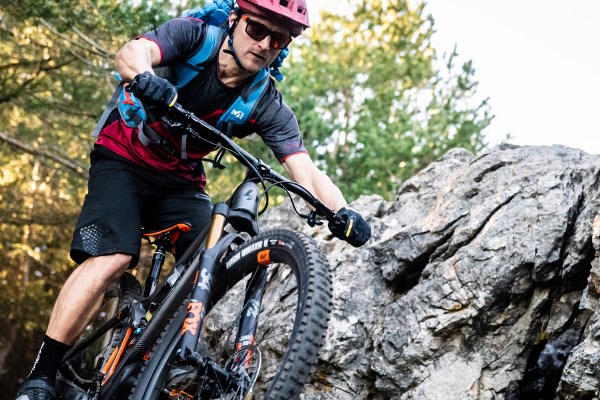 Best Trail Mountain Bikes