The best mountain bikes under £1,000 are mostly hardtails but you will find the occasional entry-level full suspension MTB here too. Generally speaking, you get a much better component spec on a hardtail compared to a similarly priced full sus MTB. This is because full suspension frames are more expensive to produce, but you do get a smoother ride on bumpy trails.
Most MTBs under £1,000 lean towards cross-country riding with a 100mm travel suspension fork and nimble handling characteristics. Bikes with longer fork travel, 120mm – 150mm, are known as trail bikes or hardcore hardtails. These MTBs have slacker geometry that offers more stable handling on fast descents. The longer travel suspension fork makes these bikes more capable on rough terrain.
Wheel size makes a difference and 27.5" (650b) is now the most common size as it combines fast-rolling speed with nimble handling. Larger 29" wheels are also a great option for hardtail MTBs as they are even faster rolling than 27.5" hoops. The tyres of a 29er are more grippy too but the handling isn't quite so nimble. Smaller riders may find 29" wheels a bit cumbersome which is why some brands offer 650b wheels on the smaller frame sizes.
The quality of the frame is the most important thing to look out for when buying any bike. The hardtails in this price bracket tend to have high-quality aluminium alloy frames. Different brands have their own way of describing the quality of the frame, but the general rule is that a better-quality frame will be lighter without losing any strength or stiffness. This is because the frame tubes are shaped so they have more material in high-stress areas and less where it's not needed.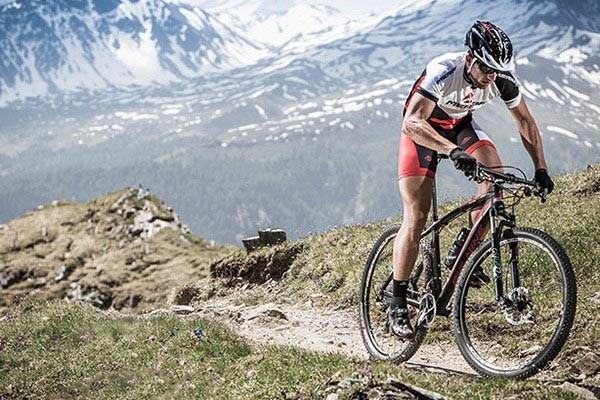 All the bikes featured here offer a good spread of gears for taking on all the ups and downs on the trail. When combined with a wide range rear cassette a 'one by' set up with a single front chainring offers the best gearing solution on a mountain bike. As well as making the gear shifting easier the chain tends to be held more securely, so you can ride rougher terrain without worrying about dropping a chain. One by drivetrains are more expensive, so bikes with a double front ring may have a better component spec elsewhere while still offering a wide range of gears.
Hydraulic disc brakes offer the best stopping power in all conditions and you should expect to find them on all bikes at this price point. Adjustable seatposts or 'dropper posts' make off-road cycling more fun. You can move the saddle out of the way for more control on technical descents and then put it back up again for the climbs, all without missing a beat. This is a real plus point for the bikes featured here.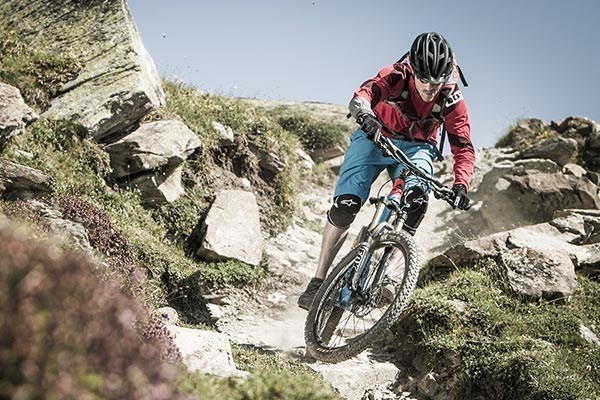 Best Mountain Bikes Under £1,000