10% off In Stock Accessories - Use Code : ACCESSORIES10
If you're having fun on a bike and you're not riding on a road, chances are you'll be mountain biking. Of course, there are also rugged hybrids, cyclocross racers and gravel bikes. You can ride all these off-road too, but mountain bikes are the best way to experience the thrill of the trail.
Mountain bikes or MTBs are characterized by their tough wheels and wide knobbly tyres. These roll easily over rocks & roots and provide the traction you need to ride loose, bumpy and muddy trails. The frame and components on a mountain bike are all designed for tackling challenging trails with confidence. Most MTBs also have suspension that allows the wheel to move independently from the frame making the ride much smoother.
What type of mountain bike should I buy?
There are many different types of mountain bike, so choosing the right one can be confusing. The first thing to think about is what kind of riding you plan on doing. We go into more detail on this in our MTB chooser guide. If you are unsure what type of riding you will be doing then a trail bike will probably be best. Trail bikes are the all rounders of the MTB world, they are capable enough for riding challenging descents while still being lightweight enough for tackling long climbs. Hardtail trail bikes are more affordable and are loads of fun to ride. Full suspension trail bikes offer a smoother ride and are more capable on rough terrain…
Electric mountain bikes
There is no denying that mountain biking takes a lot of effort. The climbs can be punishing and not everyone has the stamina to make it to the top of the hill on a regular basis. This is where e bikes come in. With a powerful motor and long-lasting battery electric mountain bikes make climbing easy. This means that you can ride with your fitter riding buddies without feeling guilty for making them wait for you at the trail head.
If you're recovering from illness or injury e MTBs are a great way to get back up to speed. You still have to be active on the bike, so you'll get the same upper body work out, especially on technical descents, but won't wear yourself out on the climbs. Even if you are fully fit an e bike will allow you to ride more trails in the same time, so you actually get more time on fun stuff which will improve your essential ride skills and descending fitness.
What mountain bike kit do I need?
Other than a helmet, you don't need any specialist cycling kit to get out and have fun on your mountain bike. That said, MTB clothing does make a big difference and will improve your ride immensely. Additional protective equipment is also worth thinking about as it can save you from injury when you push your limits a little too far.
MTB specific shoes (and pedals) will probably make the most difference to your performance, especially if the trails are wet. Speaking of the wet a waterproof, or at least windproof jacket should also be high up on your list if you plan on riding regularly, you know what British weather is like. Baggy shorts also make big difference to your comfort on the bike.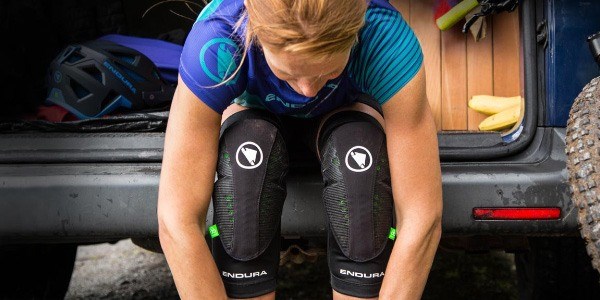 What else do I need?
Component upgrades
Pedals are an essential upgrade whatever style of MTB you buy. The pedals supplied with almost all mountain bikes are really only good for a quick test ride, so you will need some new ones before you set off on your first proper mountain bike adventure. The other contact points like saddle and handle bar grips are a matter of rider preference, so you will have a better idea what you need after a couple of rides. Drivetrain components, disc brakes and suspension upgrades will give you incremental performance gains. We look at pedals as well as other component upgrades in our component upgrade guide to help you decide what's best for you.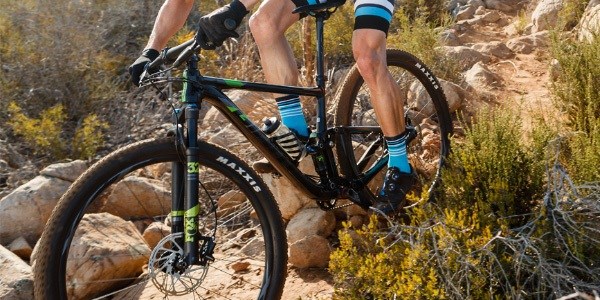 How do I set up my new bike?
As there are many adjustments to make on a mountain bike, it is important that you set your bike up properly before you ride. Adjusting your saddle height correctly will help you to ride more efficiently and get up the hills more easily. Setting your suspension sag to your weight is also important. Every rider is a different weight and this effects the way that suspension works enormously. There are many other adjustments that you can make to tailor your bike to your fit and style. One important one is to move your brake levers into your ideal position. This will make your arms feel more comfortable on long descents. We go into this in more detail in our MTB set up guide.