Order Before 19th December for Christmas Delivery
The best hardtail mountain bikes under £500 tend towards cross country (XC) and recreational riding. These bikes are designed to travel quickly and efficiently over reasonably smooth tracks while still being robust enough to tackle rougher trails.
Most mountain bikes now roll on 27.5" (650b) wheels as they combine the nimble handling characteristics of traditional 26" wheels with the fast rolling characteristics of larger wheels. 29ers, with their bigger wheels are faster rolling over rough ground so are well worth considering for XC riding although smaller riders may find them a little ungainly. Some small size junior MTBs are still available with 26" wheels.
Disc brakes are important as they offer consistent stopping control in all-weather-conditions and you will find them on most mountain bikes. Hydraulic disc brakes are more powerful than mechanical ones as well as offering a better feel. Entry level MTBs may use rim brakes, these are still good especially in dry conditions, but they do lack bite in the wet.
At this price point gear ranges tend to be a little narrower than more expensive MTBs. You still get a good range with plenty of gears to get you up the hills. This is because the narrow range rear cassettes are supplemented with double or triple front chain rings that give you more gearing options.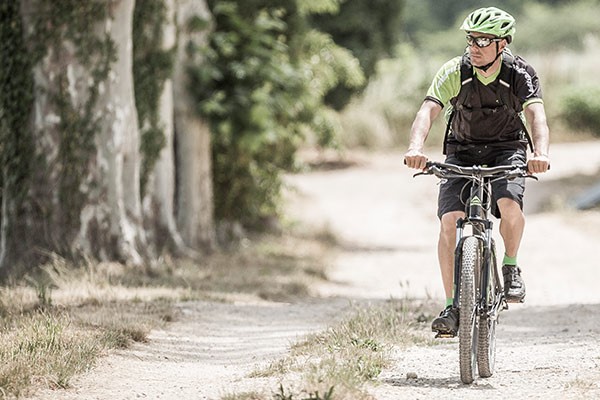 Of course, the heart of any bike is the frame. All the MTBs featured here have aluminium frames as they are both strong and lightweight. Butting is a process that removes material from low stress areas of the frame to reduce weight. Forming also tends to reduce weight as the tubes are shaped more efficiently.
Offering a stable upright riding position, for confident off-road handling, these hardtail MTBs are also suited to urban road riding as they offer extra visibility in traffic. The best hardtail mountain bikes under £500 are ideal for cross country singletrack riding and recreational off-road cycling as well as short commutes.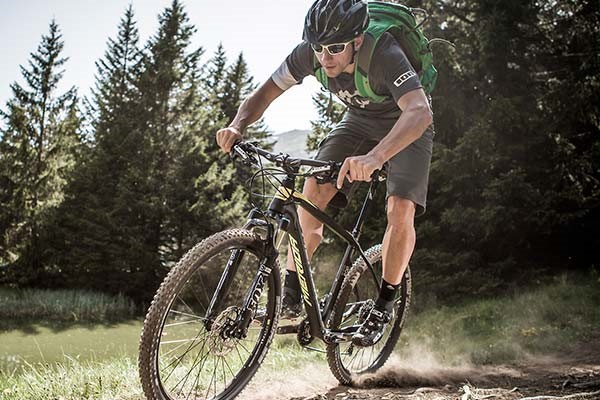 Best Mountain Bikes Under £500