Want to get into mountain biking but unsure what bike you need?
We take a look at a selection of the best mountain bikes, at different price points. New MTB riders We'll help you choose the bike that is right for you. Mountain bikes are available in a range of different flavours for different types of riding. From relaxed countryside cycling to adrenaline fueled trail adventures.
An entry level mountain bike will be able tackle a range of different terrain. There is always a trade-off between lightweight and robust performance. Suspension gives mountain bikes their ability to tackle challenging terrain. More suspension generally gives you more ability. Yet suspension is both weighty and costly so bikes with more suspension travel tend to be heavier. This tends to be offset by price point of the bike as more expensive components tend to be lighter weight. For this reason, the most affordable mountain bikes are hardtails with suspension only at the front. The most capable machines tend to be more expensive full suspension bikes.
Most riders choose a hardtail for their first mountain bike. As well as being more affordable riding a hardtail will help you to develop essential riding skills. Across country hardtail mountain bike has a suspension fork with around 100mm of travel. These bikes are great for adventuring off-road as well as cycling on canal tow paths and cycle tracks. Low profile knobbly tyres roll quickly on relatively smooth terrain.
If you want to ride more challenging tracks at MTB trail centres, then a trail hardtail is a better choice. Trail hardtails have a suspension fork with 120mm or more travel with geometry that offers stable handling on rough terrain. These bikes also tend to have wider tyres with more aggressive tread to give you grip on loose terrain. Look out for dropper posts as these give you much more freedom to enjoy the ride on technical trails.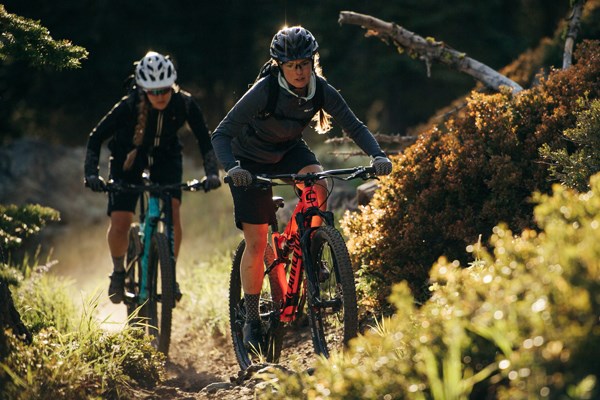 Wheel size also makes a big difference to performance. Larger 29" wheels offer faster rolling performance on rough terrain. These are heavier and less nimble than the more popular 27.5" (650b) wheels. 29ers also tend to be more suitable for larger riders. Many manufacturers take this account by offering two different wheel size versions of the same bike.
All the mountain bikes featured here offer a wide range of gears. As you move up through the price points, you will find fewer front chainrings and wider range rear cassettes. This means that gear shifting becomes easier, so you can focus more of your attention on the trail ahead. Hydraulic disc brakes offer consistent performance in all conditions and are an essential component for trail mountain biking.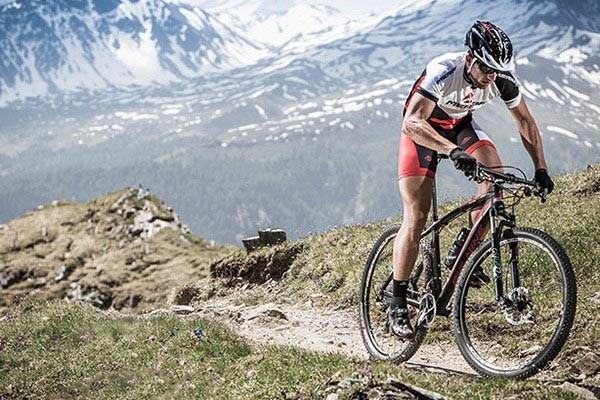 Best First Mountain Bikes