Want to get into road biking but unsure which bike will be best for you? To make the choice easier we have picked out the very best models for new cyclists in this best road bike review.
Road bikes are available in a range of different types, each best suited to different types of cycling. Road race bikes offer nimble handling with an efficient tucked riding position and are best for shorter rides on good road surfaces. Sportive or endurance road bikes offer a slightly more upright riding position with comfort features built in which makes them ideal for longer rides over less than perfect road surfaces. The other option is a flat bar road bike that combines the speed and efficiency of a road race bike with a flat handlebar for easier handling – especially useful for urban cycling.
Aluminium alloy frames are lightweight, strong and affordable which makes them ideal for a first road bike. Butting and hydroforming are manufacturing processes that reduce weight so are worth looking out for. Carbon fibre frames offer the best performance. If your budget can stretch that far then a carbon frame is a great choice and will be worthy of future component upgrades.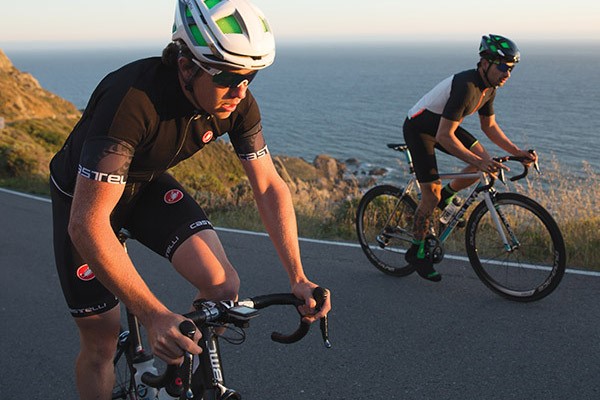 Compact chainsets with wide range cassettes offer plenty of low gears for easy climbing as well as higher gears for rapid cycling when the road flattens out. As you go up the price points, the number of gears tends to increase which offers smaller gaps between each gear so you can find the ideal gear to match your pedalling speed. All the bikes featured in this best of review have aluminium frames with compact chainsets.
Carbon fibre has natural vibration damping properties so most road bike now feature carbon forks which help reduce fatigue in the arms, especially on rough road surfaces. Disc brakes are becoming ever more popular on road bikes. While they add a little weight hydraulic disc brakes work far better than traditional calliper brakes, especially in wet conditions, so we have included a couple of disc equipped bikes in this review.