As well as protecting your head in a crash the best road cycling helmet will be comfortable, breathable and aerodynamic. There is a trade off between the ventilation that improves breathability and the smooth profile that enhances aerodynamics, so the best road bike helmet for you will depend on the type of riding that you want to do while wearing it.
The breathability of a helmet depends on the size, shape and number of vents it has. Venting is especially important while climbing as you are traveling slower, so most road riders will want the best venting that they can get. If you are racing or chasing Strava KoMs then an aero helmet with reduced venting will help with those marginal gains, but they're not so cool.
While safety is the most important consideration all our helmets meet or exceed the minimum safety standards (CE EN1078). A more expensive helmet may not necessarily offer better protection, but it will probably be lighter and more breathable with a more comfortable and easier to adjust retention system.
Features like a multi density EPS foam core with strengthening elements allows for a lighter helmet with improved aerodynamics or breathability but impact protection will be similar to a more affordable lid.
One area where a more expensive helmet may offer better protection is with rotational impacts. Helmets with MIPS or similar technologies reduce the rotational forces that sometimes occur in a crash. MIPS has been shown to reduce injury from certain types of impacts, so is a must if you want the safest road cycling helmet.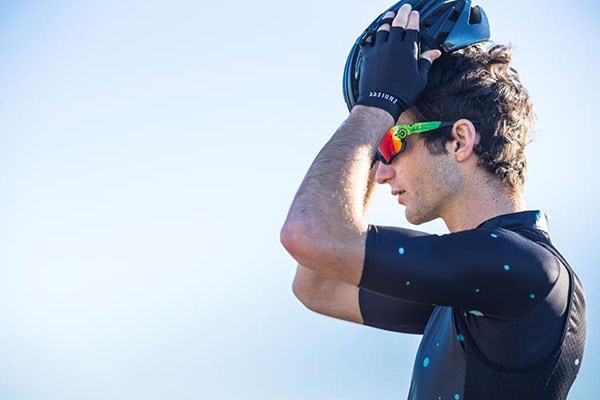 All road helmets have an adjustable fit system so that it's secure and stable on your head while you ride, but some systems are better than others. The best road helmets have a dial system that can be used easily with one hand, so you don't have to stop cycling to adjust the fit. Premium lids will also feature height adjustment, offering a better fit for all head shapes.
The liner pad has a big effect on comfort as it is the part of the helmet that directly contacts your head. Look for quick drying, hydrophilic and anti-microbial padding that is removable for easy cleaning.
To sum it up, the best road helmet for general cycling will be lightweight and well vented, with a high-quality removable pad and a one-handed adjustment system. It will also feature MIPS or an equivalent safety technology.