Updated: 3rd November 2021
Whether you are training for next spring or commuting through the colder months, you'll need a dedicated winter road bike tyre to keep you rolling reliably. When the roads are cold, wet and full of grit your summer tyres will find it hard to cope. You'll need something a little more durable and grippy. To help you choose the right rubber for your bike, here are the three best winter road bike tyres for general, all-purpose road cycling.
Wet weather bike tyres are heavier and slower than summer tyres, but crucially they are more durable offering excellent puncture protection. There is nothing worse than having to change a tyre when your hands are frozen, it's dark and miserable.
The best winter road cycling tyres will have puncture resistance as one of their key features. Puncture protection is a layer that sits between the tread and carcass. This stops grit and glass from being pushed through the rubber to pierce the inner tube. Carcass strength is still important with the best winter tubeless road tyres.
The best winter road bike tyres will often have a slightly more pronounced tread pattern to aid traction over wet leaves and less than ideal surfaces. Because of this, they will roll a little slower than slick summer tyres.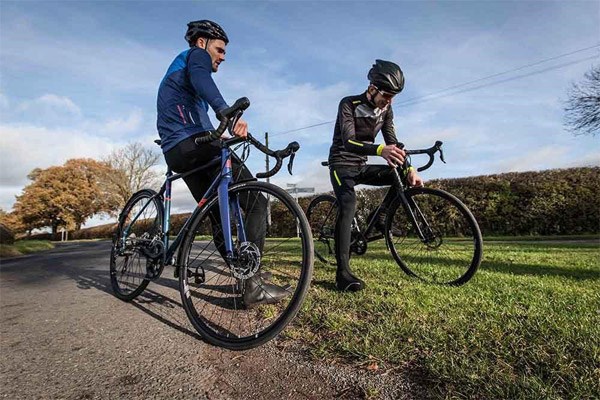 The best winter tyres have softer rubber compounds that offer more grip in wet conditions, so you can corner with confidence. Dual compound tyres have the softest compound on the sides of the tread with harder rubber in the centre. This makes the tyres quick and long lasting while still giving you plenty of grip when you lean the bike over in the corners.
We've also chosen road bike tyres that come in a range of tyre widths from 23c to 32c. In general, a slightly wider tyre than you normally run will offer more grip in the corners, can be run at lower pressures for comfort, but they will be heavier and have increased rolling resistance.