If you want to take your riding to the next level then there is a wide range of tech out there to help you hit your goals. Computers deliver you everything from speed and distance to personalised interval workouts when connected to heart rate monitors, power meters and sensors that make the most of your fitness level to help you move up a performance notch to ride faster for longer.
To make the most of home exercise a turbo trainer is the best way to do it, you can fit your bike to a wheel-on trainer or mount the frame to a direct drive smart trainer packed with sensors that allow games and software to control the resistance and more.
Basic cycle computers
Wireless cycling computers offer a wide range of features, catering to recreational cyclists who take to the streets over the weekends, all the way to professional riders who use computers to manage their training regimes. Entry-level wireless computers can only connect to their own sensor via basic digital sensors to read speed and distance. Mid-level to high-end wireless cycle computers can easily connect to other devices such as smartphones, heart rate monitors, turbo trainers and other sensors on your bike via Bluetooth or ANT+, allowing them all to be interconnected to give your training and riding that extra level of information. View our Bike Computer Guide for more information.
Shop Wireless Computers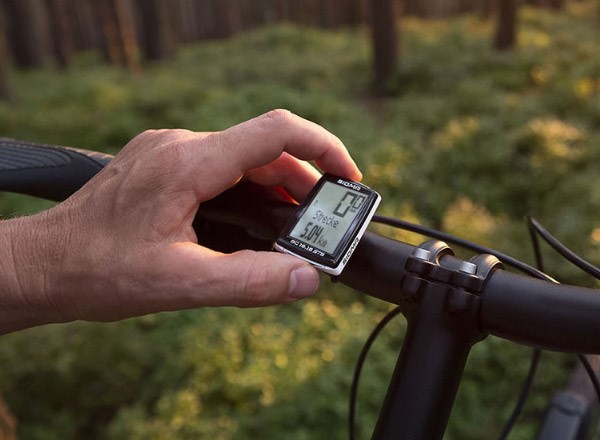 Advanced GPS Cycle Computers
Advanced cycle computers pack in all the training and recording features you can think of, including GPS navigation, so you can go out exploring while making sure your route is recorded for training purposes or future boasting. There is no need for a sensor to measure your speed, as the GPS uses satellites to track your location. They can automatically connect to phone apps and home computers to view ride stats and training insights. Touch screen displays and connection to third party on-board apps to control and see Strava Live segments and even the music from your phone. View our Bike Computer Guide for more information.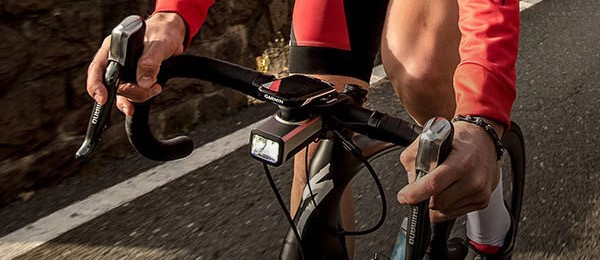 Navigation systems – Simple and easy to read, they both direct you where to go and measure how quickly you get to your destination
Speed comparator – Compares your daily training efforts, allowing you to see you progress
Freeze frame memory - Captures a snapshot of your display
Waypoints/favourites/locations - Programme in your favourite pub or shop for instant navigation on the move
Interval training - Puts you through your paces with mini sessions of exertion and recovery
Shop Advanced GPS Computers
Heart rate monitors
In order to track physical excursion during and after knowing the heart rate and how hard the body is working will help you train better. Knowing when and for how long you can use maximum power will enable you to avoid injury and get faster though training. When paired with a power meter even more of an idea can be read showing performance levels.
Heart rate monitors are small, light and comfortable to wear all day. They usually use a light elastic band around your torso, worn under a jersey. using a small watch or internal battery they can be used to set a high limit with alarm though a compatible bike computer. Heart rate activity monitors are also available as part of a smartwatch or fitness band worn around the wrist.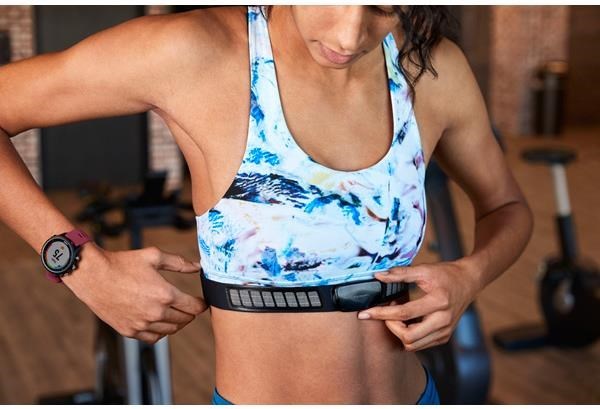 Shop Heart Rate Monitors
Power meters
To measure the power output by your legs there are various types of power meter available including pedal and rear hub units, but chainset power meters are perhaps the most accurate type available and are designed as a part of the left crank arm. They are easy to use, completely unobtrusive and can hardly be noticed as they are usually incorporated into the left crank arm, making them fairly hidden and stealthy, however, chainset power meters can also be found on both sides to give separate left and right readout.
Along with single-sided crank arm sensors, there are chainring power meters that measure power from the one chainring side, however only having power from one side it doesn't change the accuracy to the readings. Chainring based power meters are not so easy to change between bikes, but crank arm power meters can easily be swapped between bikes, as long as the chainset is the same, for example, Shimano Ultegra. View our Power Meter Guide for more information.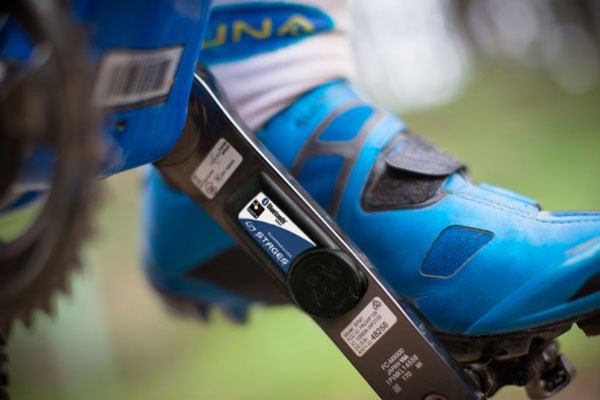 Shop Power Meters
Turbo trainers
When you cannot ride outside or when time only allows a quick blast, turbo trainers allow you to keep spinning and keep fit indoors. Many set up a room or space with accessories and a laptop or tablet. If the trainer has sensors with ANT+ or Bluetooth connectivity then it can be linked to a computer, tablet or phone running programs like Zwift and others, where you ride in virtual worlds to race and train with others all around the world. If the trainer has no sensors, but you already have power and cadence sensors on your bike, these can be used to link. The term Smart Trainer means the trainer can change the resistance as instructed by these games and programs.
Entry-level trainers are wheel-on with no sensors, mid-level wheel-on trainers have sensors and move to a direct drive wheel-on style as price increases. these work best with bikes that have a bolt through rear axle. These axles are often unique to the bike and a compatible one will be needed along with a duplicate cassette. Direct drive Smart trainers provide the most realistic ride feel. View our Turbo Trainer Guide for more information.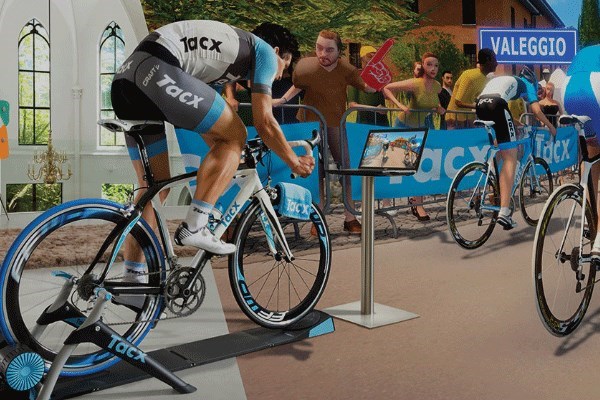 Shop Turbo Trainers
Contact us to find out more
If you'd like some more advice on endurance road bikes our bike specialist team is ready to help
The best way to contact us is to use Live Chat by clicking the widget at the bottom right of your screen