Road cycling is a great way to train and keep fit. There are many reasons people ride road bikes, some simply enjoy the open road, while others will be competing in races and challenges. As a training tool, a road bike can be used to increase strength and stamina along with eating up the miles and exploring the roads less travelled.
There is a huge range of accessories, components and tech to help you in your fitness, racing and adventure goals. We will look into the main essentials from GPS computers and power meters, to multi-tools and spares. The tech will help you find and capitalise on your strength and endurance potentials along with taking the guesswork out of navigation. Use turbo trainers let you train at home through the winter and during less than ideal riding conditions. Road pedals are a must for any serious road cyclist along with the essential spares and accessories.
Computers, heart rate sensors, power meters and turbo trainers
We have a dedicated tech guide here to help you through the sometimes confusing world of road bike tech. A basic bike computer will show you speed and distance to help you judge your own fitness and ability, helping you improve over time and see the benefits of your training through increases in mileage and speed. More advanced computers can be loaded with routes to give turn by turn navigation.
Garmin cycle computers led the way and now these advanced GPS computers can be paired with sensors for speed, cadence, power and heart rate monitors that help to give advanced insight into all aspects of training and fitness.
Turbo trainers range from basic on-wheel units to keep the legs spinning at home, though to smart trainers that have inbuilt sensors allowing games and software like Zwift to interact with the trainer, increasing resistance as the virtual road changes.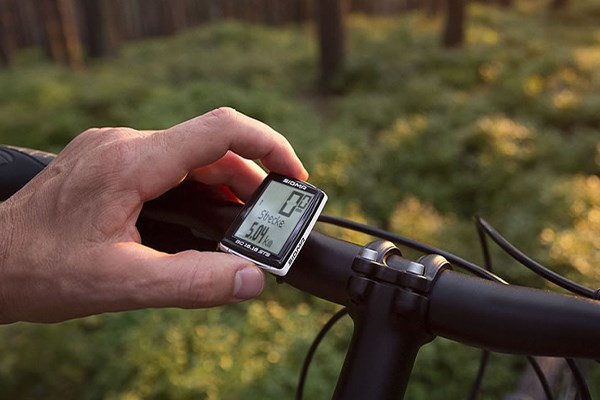 Road pedals
While standard flat pedals are fine for the occasional road leisure ride, anyone serious about road cycling will want dedicated clip-in pedals.
Perhaps confusingly known as clipless pedals, road pedals provide improved efficiency and give better support. Although your shoe is clipped into the pedal, a small twist of your foot and you are free to put a one down to stop. They ensure your foot is perfectly placed to curtail any bad habits and decrease the likelihood of injury through poor foot placement. Larger than their two-bolt MTB counterparts, road pedal cleats with three bolts give a larger surface area for increased power transmission.
We have a dedicated guide to road clipless pedals and cleats, looking at the main types from Shimano, Time, Speedplay and more.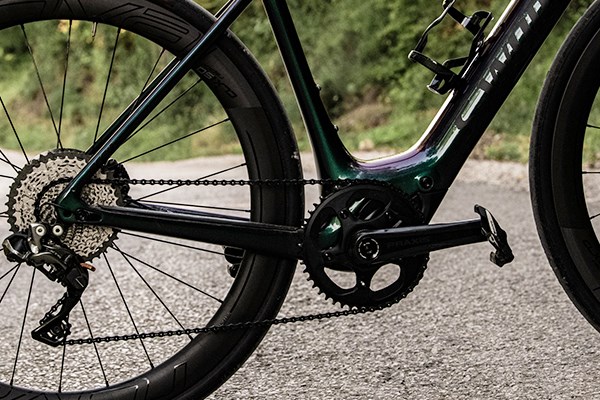 Multi tools / Pumps
Part of any type of cycling is repair and maintenance. Going out on any ride without tools and repair essentials on the road is never a good idea. Multi-tools are small, light and can have everything you need to adjust and fix your bike while out and about, like Allen keys, Torx keys, tyre levers and a chain tool.
Along with a puncture repair kit, a pump is essential to get you rolling again after a flat. Some come with mounts to attach to a bottle cage and can be a lot smaller than you might expect, while still being efficient in an emergency. They can fit in jersey pockets along with other ride essentials like a windproof layer and nutrition. We have a guide to bike pumps here for more information.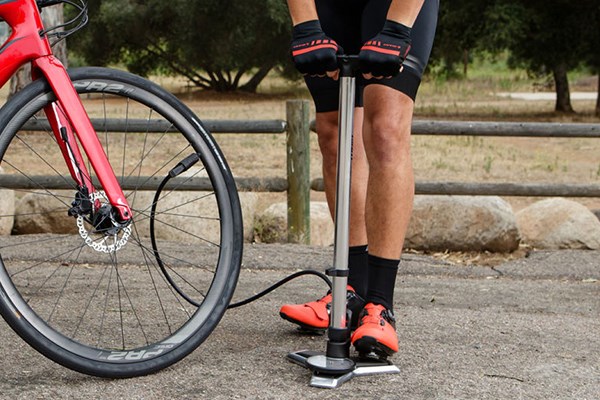 Saddle bag / Luggage
The simplest and easiest way to carry your tools, spares and things like money or cards is in a saddle bag. When riding they are not noticeable at all and can stay on the bike so you never forget ride essentials. There are various sizes available to allow you to carry just what is needed, like a spare inner tube or some snacks.
There are also other light and sleek storage options on a road bike. Modern race bikes often do not have mounts for things like a rear rack and panniers, luckily there are other options available allowing you to carry extra for those big rides, like frame bags and handlebar bags.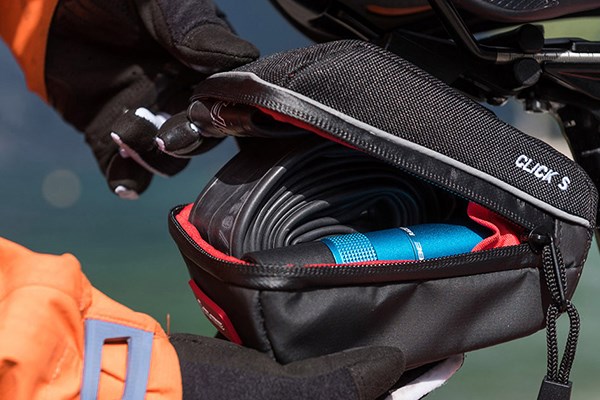 Bottles and Cages
After tools and a puncture kit, perhaps the most essential accessory is a water bottle and cage. Every road bike will have at least one bottle cage mount, some have two or more for longer rides. A cycling water bottle and cage have a standard diameter making it easy to pick your favourite to match your bike, knowing that almost any cycling bottle and cage are compatible together.
There are even storage bottles that are designed to fit in standard water bottle cages. Hydration is key when training allowing you to ride further for longer and at a higher pace. We have a guide to bottles and cages if you need more information.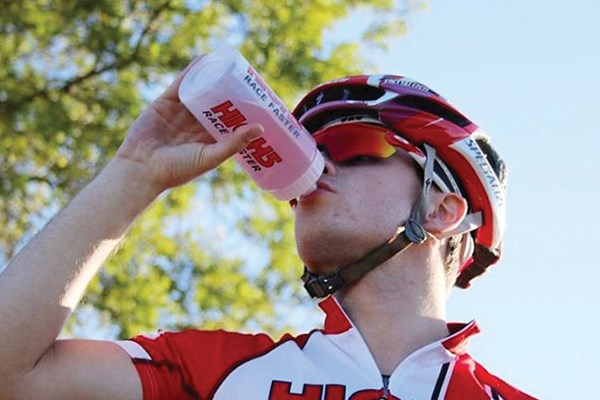 Lights
We all need to be seen when out on a road ride, other road users need to know we are there. The best way is with front and rear lights. They can be broken down into two main types, those that are designed to be seen, and those that allow you to see.
Small, light and unobtrusive lights help you to be seen by other road users, they are effective during daylight and many road riders will leave lights on a flash pattern for the whole ride as modern batteries have the capacity for all-day safety. For those venturing out at night, larger more powerful lights help you to see down the darkest lanes. To help you out we have made a comprehensive guide to bike lights, click to read more.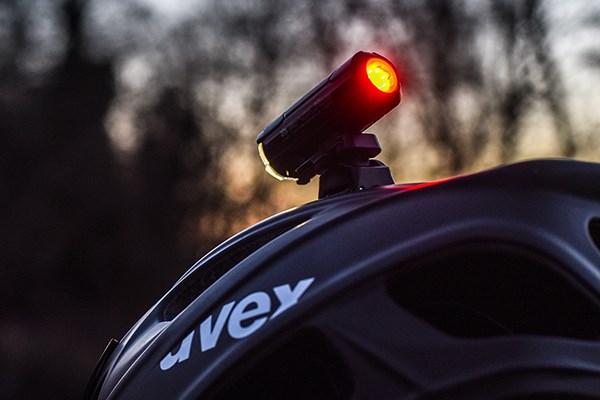 Contact us to find out more
If you'd like some more advice on Road Bike Tech our bike specialist team is ready to help
The best way to contact us is to use Live Chat by clicking the widget at the bottom right of your screen