With so many different road bikes to to choose from picking the one that's right for you can be confusing, especially if you are new to the sport. To make buying a new road bike easier, this guide will show you what to look for, so you can find your perfect ride.
When choosing your first proper road bike, it's helpful to know the differences between the different types. This will help you to choose a bike that is right for the type of riding you plan on doing. All road bikes have drop handlebars and 700c wheels, and while the various types look quite similar, they feel very different to ride.
Road Bike Disciplines: Road Race, Endurance, Aero and Gravel
Road bikes can be split into three basic types, each suited to a different style of riding. Gravel bikes look similar, so they're worth considering too. We'll look at the pros and cons of each type in turn to help you choose the one that is best for you.
Endurance bikes are designed for riding long distances over rough road surfaces. They offer a stable, comfortable ride which makes them are ideal for new cyclists as well as experienced cyclists who don't mind sacrificing a little speed for a bit more comfort.
Compared to a road race bike the steering on an endurance bike is more relaxed and the wheelbase is a little longer. This makes them feel more stable, so they're easier to ride on less than perfect road surfaces. The riding position is a little more comfortable too. This is thanks to the taller headtube which means that you don't have to stretch so far to reach the handlebars. You won't be able to get such an aggressive aero tuck on an endurance bike, but the more upright riding position feels more comfortable on long days in the saddle.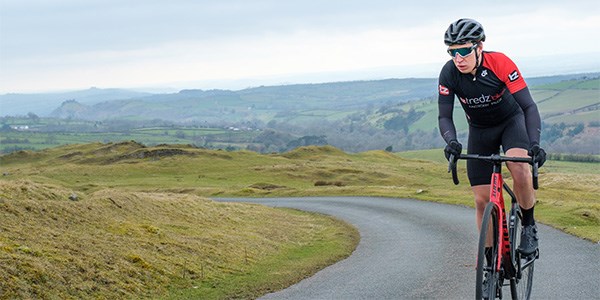 Another feature that helps to make these bikes more comfortable is that the frames are designed to flex a little. Combined with slightly wider tyres, this built in compliance absorbs the shock of riding over bumps in the road. On long rides this helps to reduce fatigue.
Endurance bikes tend to have a bigger rear cassette than race bikes. Combined with a compact 50/34t chainset this gives you a wide range of gears with plenty of low ratios to make the climbs a little easier. Disc brakes offer powerful all-weather stopping and are found on most endurance bikes.
While the Pro's only use these bikes for very hard races like the Paris-Roubaix they are the most popular type of road bike with the average cyclist and are a great place to start your road cycling journey.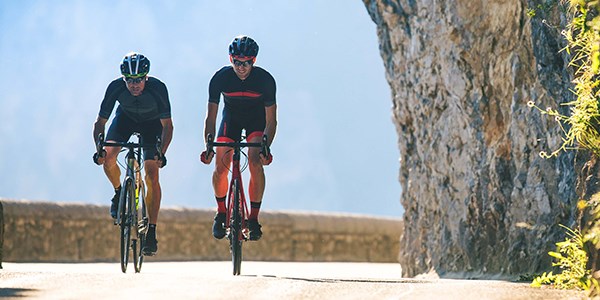 Road race bikes or climbing bikes combine an aggressive race focused riding position with a lightweight frame. Nimble and agile these bikes are fast and fun to ride. These are the lightest bikes at any given price point, but they are also nice and stiff for immediate power transfer and assured steering control. This makes them the fastest bikes up the hills and are the bikes that the pros will ride on mountain stages.
With shorter head tubes than endurance bikes road race bikes offer a flat backed, stretched out riding position. This makes you more aerodynamic, so you can ride faster. The downside is that they will less comfortable and harder to ride if you are new to the sport. Short chainstays and lightning fast steering response offer a very dynamic ride. This is so you can change direction quickly as you cut through a crowded pack of riders or race past your buddies.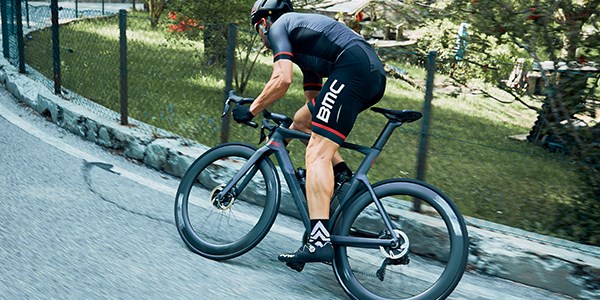 Climbing bikes, especially at the high end tend to have larger rings on the chainsets than endurance bikes. This is so that you can ride faster but you will need plenty of leg power to make the most of this feature.
Race bikes are built stiff where they need to be, so that they are as efficient as possible and react instantly to the power that you push through the pedals. Traditionally this stiffness gave race bikes an uncompromisingly rough ride, but modern carbon technology has allowed designers to add in a little vertical compliance without affecting pedalling or handling performance. These days high-end road race bikes offer a surprisingly smooth ride.
If you like a fast, dynamic ride and want to be as quick as you can up the climbs then a road race bike is ideal.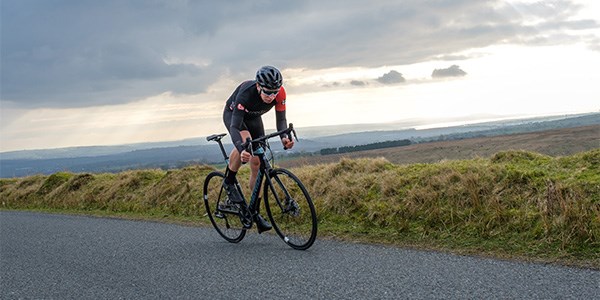 Aerodynamics make a huge difference when you are cycling at speed and aero race bikes are designed to cut through the air as efficiently as possible. These are the bikes that you'll see the pros choose for flatter stages of the race. They are also the bike of choice for sprint finishes. Other than specialist time trial machines these are the fastest bikes on the roads.
With short head tubes and chainstays, aero bikes have the same aggressive flat backed riding position and dynamic steering response as road race bikes but are a little heavier. This is because the aerodynamic design, that helps these bikes slice through the air faster, adds weight to the frame. When riding fast on flat roads the aero gains easily make up for that small weight penalty, it's only on the big climbs that these bikes get overtaken at the front of the pack.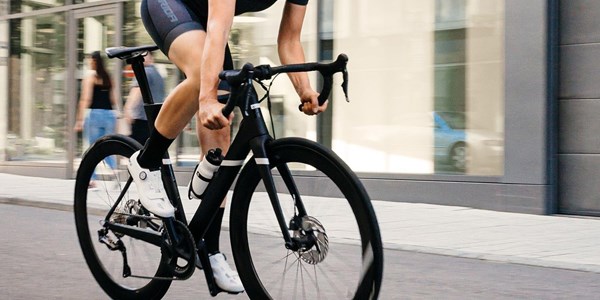 Most aero bikes have big chainrings up front with a narrower range rear cassette. This allows you to push bigger gears so you can ride faster. Great if you've got plenty of power on tap but steep climbs will be a bit more of a challenge.
Known for their stiffness these bikes are quick to react to an injection of power. The aero tube shapes don't lend themselves to comfort, but that's a small price to pay for the flat-out speed that's on offer.
If you want to ride as fast as you can on flat roads and enjoy a sprint to the line an aero race bike could be for you.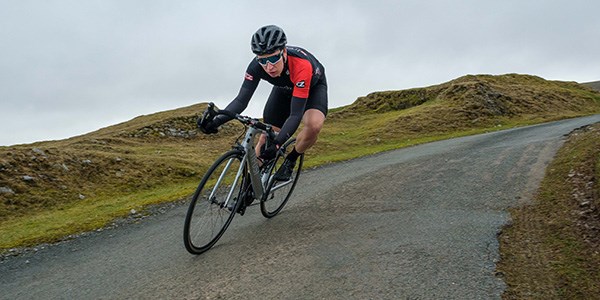 Not confining themselves to the road, gravel bikes are built for versatility, filling the gap between road and mountain bikes for those who want a fast, fun and efficient ride. With wider tyres and handlebars gravel bikes allow you to cycle confidently and efficiently on both smooth and rough surfaces. You can ride these bikes pretty much anywhere.
The wider tyres found on gravel bikes feature a knobbly tread pattern that offers grip when riding off-road but won't slow you down too much when cycling on tarmac. Slack angles and tall front ends offer a confident ride on sketchy surfaces as well as being comfortable on long rides. These bikes also tend to have lower gearing than road bikes to make off-road climbing easier.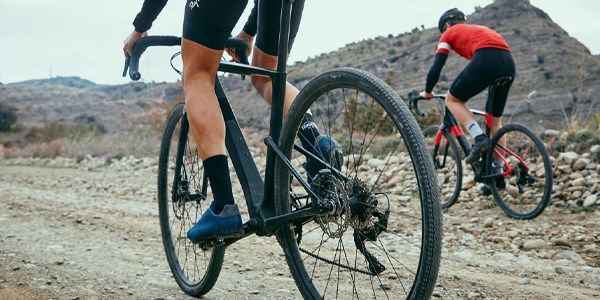 Looking closer you'll see there is actually quite a lot of variety within the gravel bike category. At one end of the spectrum some gravel bikes are like endurance road bikes with wider tyres. At the other end you have bikes that are like mountain bikes with drop handlebars.
If you want to the ability to explore on and off-road then a gravel bike is what you need.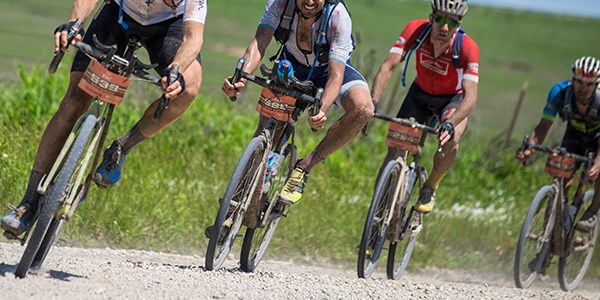 Carbon or aluminium frame? Which is best
Road bike frames are usually made from one of two materials; carbon fibre composite or aluminium alloy. While most high-end road bikes now have a carbon frame and the pros all ride carbon bikes it doesn't necessarily mean that a carbon framed bike is best for the average cyclist. Modern aluminium alloy bikes share many of the same features as their carbon siblings but are fitted with a much higher component specification at any given price point.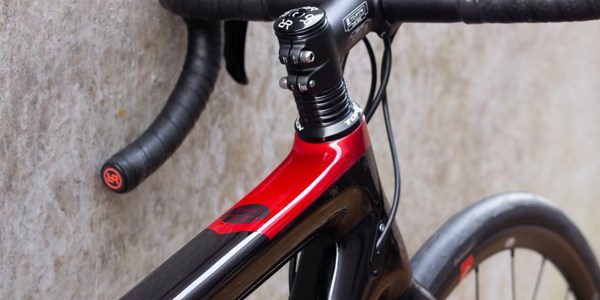 Carbon

---

Weight: Carbon fibre composite frames offer a significant weight saving over aluminium alloy frames.
Comfort and efficiency: Carbon frames can be compliant in one direction while being stiff in another. This means that carbon bikes can offer a smoother ride without sacrificing any efficiency.
Durability: Carbon framed bikes are durable when cycling as intended, but carbon can be more vulnerable to knocks taken during transport or in a crash.
Value for money: The price of the frame is higher on a carbon bike, so the component spec will be lower than a similarly priced alloy bike
Alloy

---

Weight: Alloy frames are heavier than carbon frames. But lighter weight components can make up the difference.
Comfort and efficiency: Aluminium alloy can't be made to be so compliant as carbon. This means that alloy framed bikes offer a harsher ride. They can be just as efficient as carbon bike though.
Durability: Aluminium alloy offers better overall durability than carbon, especially if you accidentally knock it where you shouldn't. A small dent in an alloy frame won't compromise the integrity of the frame.
Value for money: Alloy frames cost less to produce so you get a much higher component specification for your money.
Of course, personal preference comes into it, as well as suitability for a specific purpose. Many seasoned road riders will have an alloy framed bike for winter training as well as a lightweight carbon bike for long distance summer rides and racing.
Components – What do you get for your money?
Road bikes all have similar components: Dual-action brake and gear levers, double front chainsets, narrow (compared to a mountain bike) range rear cassettes, 700c wheels slick tyres and disc or rim brakes.
The differences between the components may seem slight but they are significant and do make a difference to the way that the bike performs. Generally speaking, more expensive components are lighter weight and offer smoother operation.
When buying your first road bike it is worth taking a close look at the gearing options. More 'speeds' don't necessarily give you a bigger range of gears. An 8-speed 11-32 cassette has the same range as an 11-speed 11-32 cassette. The gaps between the gear ratios are shorter on the 11-speed cassette which means that you can more easily find the right gear between the extremes. It is worth looking at the numbers though as an 11-32 11-speed cassette offers more 'easy' climbing gears than an 11-28 11-speed cassette.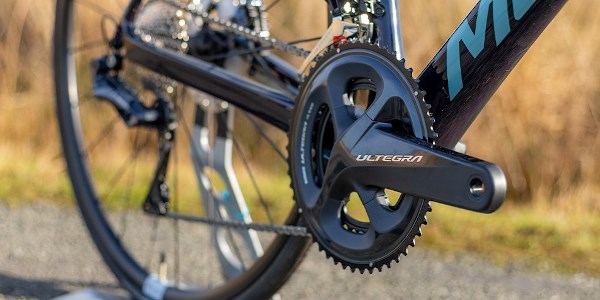 Chainrings are also important. Most road bikes are fitted with a compact 50/34t chainset. This is ideal for new cyclists and most experienced riders as well. You will find larger 52/36t chainsets on higher-end aero and road race bikes, but these are only a benefit if you have strong legs to make the most of these big gears.
Many road bikes are now fitted with disc brakes. There are two types; mechanical and hydraulic. Hydraulic disc brakes offer much better performance. They feel better and have more controllable power, so are worth the extra investment. Rim brakes are a more affordable option, but braking performance is compromised in wet conditions.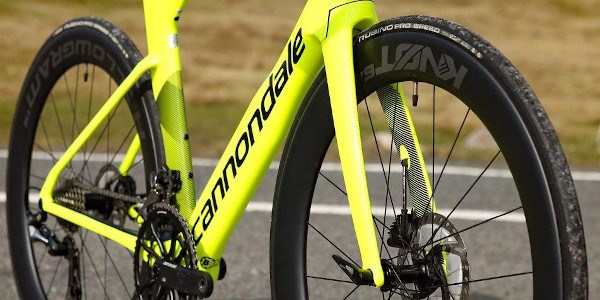 Wheels make a big difference to the way a bike rides. Lightweight deep section carbon wheels can add a significant speed advantage but they do come with a significant price tag so you'll only see them fitted as standard on high-end road bikes.
Popular Alloy Framed Road Bikes
Popular Carbon Framed Road Bikes
Contact us to find out more
If you'd like some more advice on road cycling our bike specialist team is ready to help
The best way to contact us is to use Live Chat by clicking the widget at the bottom right of your screen