What is a Gravel bike?
Gravel bikes, sometimes called adventure bikes, sit somewhere on a sliding scale from what is essentially a drop-bar mountain bike, to something that looks like a traditional road or cyclocross bike.
Let's delve deeper with a few characteristics that are ubiquitous across all types of gravel bike.
Comfort based geometry – Most gravel and adventure bikes prioritise rider comfort over outright speed. A tall headtube combined with a slack head angle, helps riders adopt an upright position, something you'll appreciate when riding long distances on and off road.
Long wheelbase - Continuing the frame design thread, gravel and adventure bikes tend to have a long wheelbase. A bicycle's wheelbase is the measurement between its front and rear axle and increasing this distance helps spread rider weight, increasing stability. When braking, rolling over obstacles or dealing with changes in gradient, a long wheelbase also helps keep things the right side of the fun line!
Low bottom bracket – A low bottom bracket (BB) another common gravel bike feature designed to increase the stability of a gravel bike. A lower BB means the rider sits lower on the bike, reducing their centre of gravity and subsequently helping the bike feel more planted.
Generous tyre clearance – Large tyre clearance is yet another concession gravel bike designers pay to ride comfort and stability. Most models come shod with 32mm tyres but with room for much, much wider rubber. Extremely wide tyres are sometimes referred to as "monstercross" when they are similar in width to mountain bike tyres.
Disc brakes – Drawn by disc brakes' increased stopping power, easier modulation and reduced maintenance it's no surprise to see bike brands use them on gravel bikes. Using disc brakes also frees designers from the shackles of caliper brakes – namely their impact on tyre clearance. Design a bike around disc brakes and it becomes easier for the frame and fork to accommodate wider tyres.
As with most bike types, gravel models tend to be unisex. By switching out contact points, or simply adjusting them, it's fairly easy to cater for riders of different shapes. That said, some brands do offer specific women's gravel bikes. Frame geometry and component selection is based around a rider of smaller form. And as another nod to the differing demands of female riders, the smaller frame sizes are more likely to run 650b wheels opposed to 700c. The theory here being that it helps maintain ride quality as well as reduce the chance of toe overlap when steering.
Gravel bikes vs mountain bikes or road bikes: why choose a gravel bike?
Want to throw the in the odd bridleway on your favourite road loop? Don't fancy going mountain biking, but like the idea of escaping road traffic? Dream of hopping on train for a weekend's bikepacking? Love road and mountain, but only room for one bike at home? Hanker after a bike that can get you to work quickly Monday to Friday, before enjoying some off-road action at the weekend? Gravel bikes fit each of these scenarios and more!
Gravel bikes are perfectly suited to touring and bikepacking, most have mounts for full-length mudguards, racks and multiple bottle cages. They are incredibly versatile bikes made from either steel, aluminium, titanium or carbon, fitted with slick narrow tyres they will not hold you back on the road, and with knobbly tyres they will not fail to make you grin on the trails, often compared to riding rigid MTB's back in the day the ride feel is exhilarating and fun, though high end Gravel bikes are thoroughly modern with 1x drive trains, carbon fibre and hydraulic disc brakes, Gravel bikes are now a class of their own.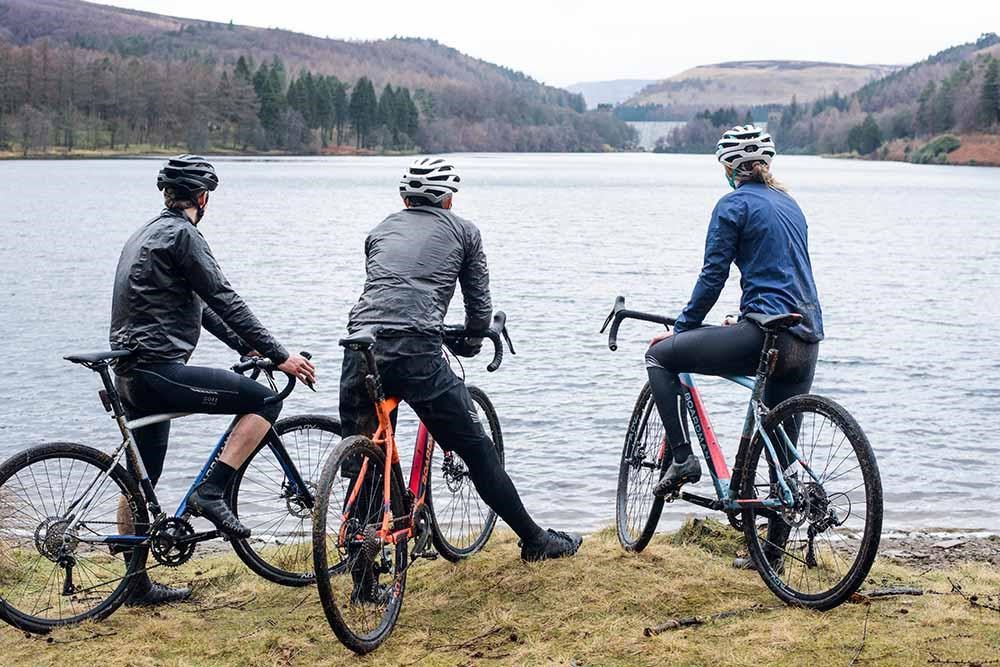 Are there different types of Gravel bikes?
Catering for different types of cycling, Gravel bikes have diversified into two types;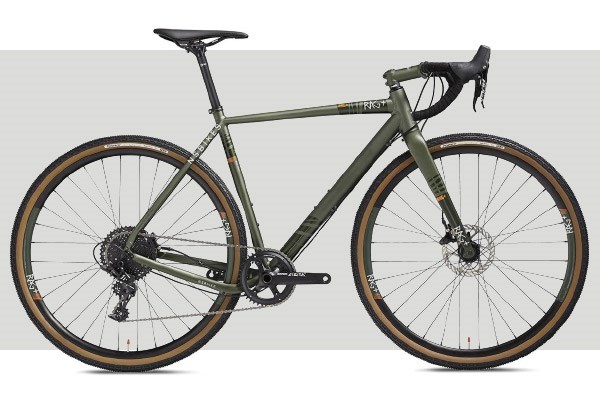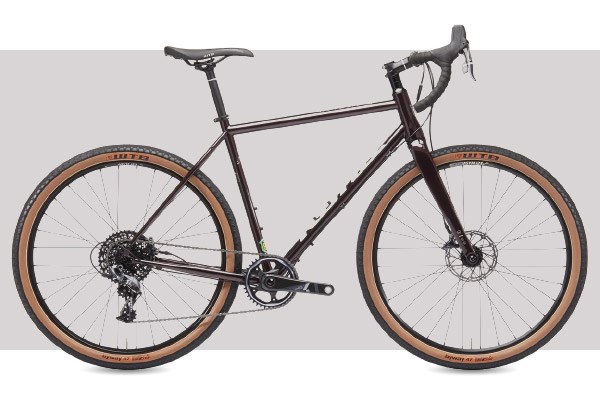 What type of Gravel bike should I buy?
If you are coming from an MTB background a more relaxed and comfortable Gravel bike might suit you best, as you might aspire to ride rough terrain and see how far away from the smooth road you can get. A serious road rider might prefer a more aggressive Gravel bike that has a familiar geometry to a standard road bike. As ever it depends on the type of riding you intend to do.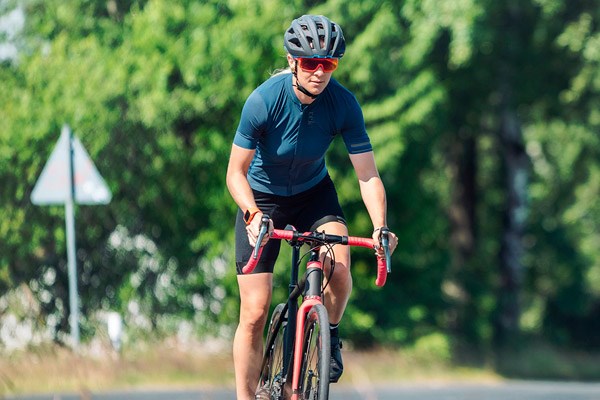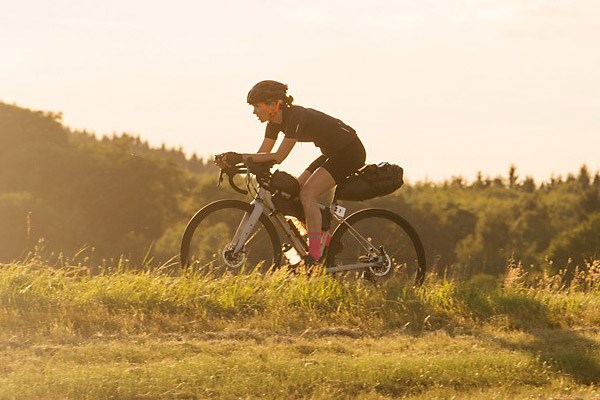 Popular Aggressive Gravel Bikes
Popular Relaxed Gravel Bikes
What should I look for when buying a Gravel bike?
Frame and fork

Suspension – A gravel bike with suspension? Are you sure? Yes! Suspension is one of several attributes used to distinguish certain gravel bikes from one another. Most designs involve the use of shock absorbing materials or elastomers in the frame to soak up the bumps, with more extreme models running a front suspension fork, albeit with less travel than a traditional mountain bike. If you're going to spend more time off road than and on, or if you've a penchant for exploring the edge of grip then a gravel bike with an element of suspension will be for you.
Dropper post – Dropper post on a gravel bike? Again – are you sure? Yes, yes we are! As off-road descents get steeper and more technical, the more a rider needs to shift their weight over the rear wheel and lower to the ground. A dropper post scoots the saddle out of the way enabling the rider to tackle the descent with confidence. Whilst they're not a common feature of gravel bikes today, we can certainly see them becoming more popular in future!
Frame mounts – Gravel and adventure bikes are the perfect partner for bikepacking trips. If you're buying something to go on this kind of trip it's a good idea to take stock of your chosen model's frame mounts. Three bottle cage mounts are perhaps the bare minimum for water carrying requirements. And if you're going to be using an extra-large frame bag which covers the traditional bottle cages, look for a bike whose forks include mounts too!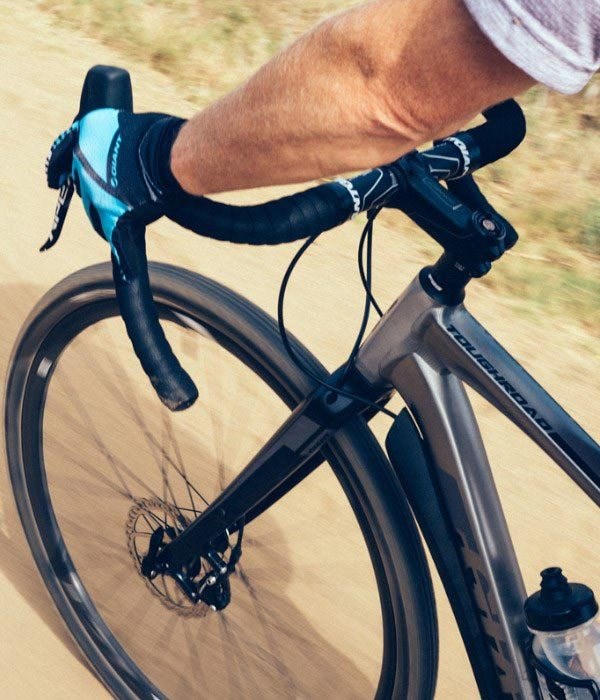 Gears

As the price point increases so does the quality and efficiency of the gearing. Most mid to high-end gravel bikes will use a 1x set up for ease and weight saving, 2x and 3x road groupsets are often found on gravel bikes, along with a mix-and-match of road and mountain bike components to get the best of both worlds.
Chainset – If running 2x or 3x gravel bikes will often have compact or smaller chainrings as top speeds will not be that of standard road bikes, but steep climbs sometimes laden with luggage will require easier gearing. Mid to high-end gravel bikes borrow from MTB technology and use reliable, light and efficient 1x set ups. With no front derailleur and a large wide range cassette, a climb taming ratio is available without sacrificing too much top end speed, but the ease of use, reliability and weight saving is invaluable.
Cassettes – Bikes with a 2 or 3x chainset will often still have a larger cassette than a road bike to still give a wide gear range. 1x gravel bikes will usually have at least a 40 tooth cassette though now 42 and even more teeth are common on high-end gravel bikes.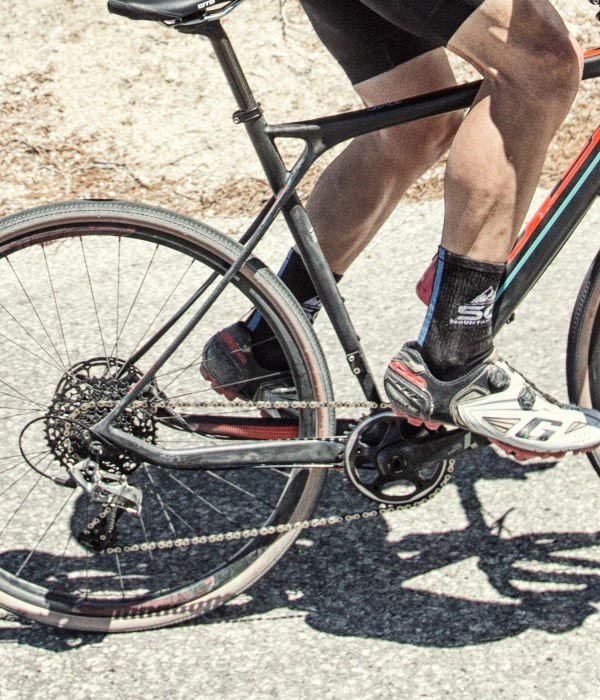 Wheels & Tyres

Wheel sizes – Gravel bikes roll on one of two wheel sizes. Most use standard 700c road wheels, with some using the 650b (27.5") standard. Teaming a 650b wheel with 47mm tyre is the equivalent of running a 700c wheel with 30mm tyre but with the added benefit of an increase in contact with the ground. A very general takeaway here: if you're after comfort or traction off road, plump for a gravel bike with 650b wheels and if tarmac is more to your taste a 700c wheeled bike will suit. Saying that, some gravel bikes are compatible with both wheel standards, enabling you to pop a pair of 700c's in for a swashbuckling road ride, before substituting in the 650b's for a rough and tumble hack.
Thru axles – The majority of gravel bikes uses thru axles. Stronger and less prone to flex over rough terrain than quick release skewers, they're also less likely to accidentally come loose whilst riding. A rough standard has been set, with most models using 12x142 rear and 15x100 front. The first number refers to the diameter of the axle with the second denoting the dropout width. If upgrading components in future is important to you, do take a note of a bike's axle size.
Tyre clearance – To keep your riding (and tyre) options as open as possible it's a good idea to find out each gravel bike's maximum tyre clearance before buying. It's easy enough to pop a pair of 28mm or 30mm road tyres on if the tarmac is calling, but if a big adventure ride calls for 42mm tyres and your bike can only take 37mm you're going to be snookered! Be aware that sometimes the measurements provided on the tyre might have a margin of error – true story!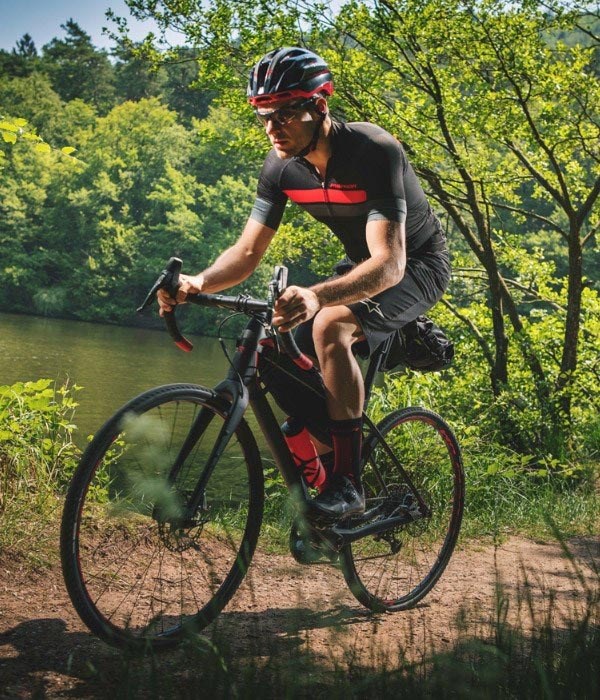 Tubeless – Very much in vogue right now, a tubeless setup promises an increase in puncture protection - thanks to the sealant, more squish - thanks to an ability to run lower air pressures as well as a faster ride – thanks to lower rolling resistance. If running tubeless is important to you, be sure to choose a gravel bike with tubeless compatible wheels and tyres.
Disc Brakes - Ploughing through muddy terrain, slowing on a steep descent, or pulling up short of an obstacle – gravel riding calls for disc brakes – simple! At the lower end of the market, you'll observe that bikes run mechanically operated brakes, whilst more expensive bikes are equipped with hydraulic disc brakes.
Mechanical, or cable operated, disc brakes don't offer the best braking feel (modulation) but are much easier to repair road or trailside when compared to hydraulic brakes – ideal then if you're on a multi-day adventure ride. As well as offering the best braking performance, hydraulic disc brakes usually require very little maintenance once setup correctly.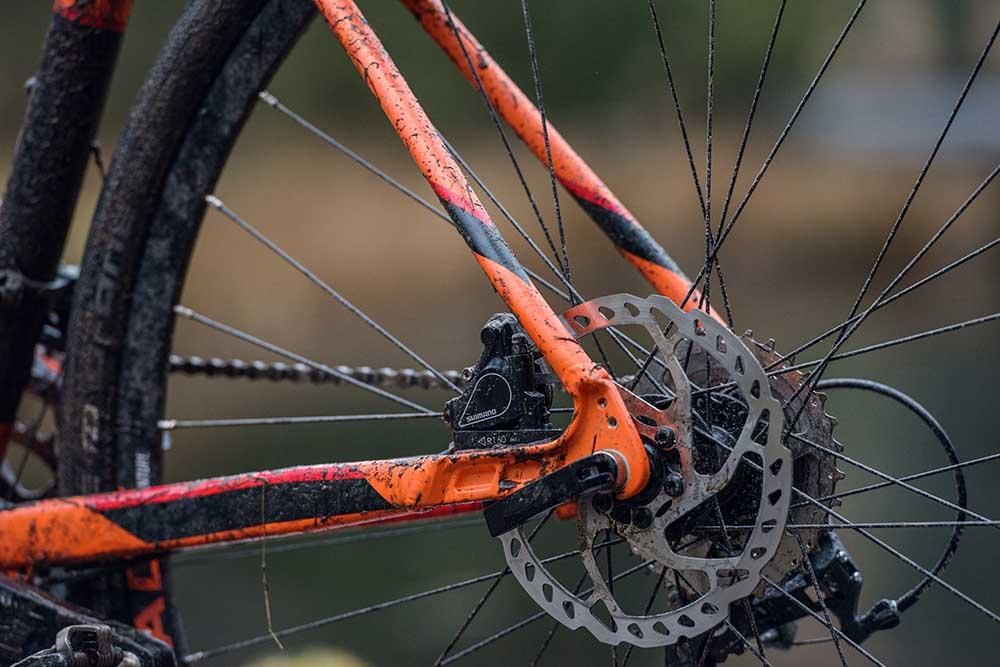 Most popular Gravel bikes