Endurance bikes are the most comfortable type of road bike, but are still fast efficient machines. They are designed for long-distance racing over rough road surfaces. You'll see these bikes in challenging road races like the Paris-Roubaix spring classic with its notorious cobbles . Endurance bikes like the Giant Defy and Specialized Roubaix are regulars on the podiums of these tough events. They may not be as fast and nimble as road race bikes on smooth road surfaces, but the extra comfort and stability make them faster and easier to ride when the going gets rough.
While most people don't ride the kind of challenging terrain found in the cobbled classics, they are still a great choice for recreational road cyclists. This is because the benefits of comfort and stability that these bikes offer make them great for long rides. If you're not a highly tuned athlete, let's face it most of us aren't, then that extra comfort will go a long way especially on long rides and events like sportives.
Key Features of an Endurance Road Bike
More upright riding position - this will help you to feel more comfortable in the saddle especially on long rides.
Specific compliance features - endurance bikes, especially carbon framed bikes, have a little flex designed into the frame, fork and seat post. This gives you a much smoother ride.
Wide range cassette and compact chainset - this gives you a wide range of gears with an emphasis towards the low range gears that make climbing easier.
Mudguard and rack mounts on many models - mudguards help to keep you comfortable when cycling on wet roads. This is especially useful when commuting or winter training.
Frame Design
The frame is at the heart of all bikes and it is here that you will notice the most difference between the various types of road bike.
Endurance road bike frames differ from standard road race bikes in two main ways. Geometry and compliance:
Geometry
The frame angles or geometry of a bike is crucial to the way that it rides. Endurance bikes tend to be longer and have slacker steering angles compared to race bikes. This makes these bikes feel more stable. Very useful when riding rough terrain. The head tubes tend to be taller too and the top tubes a little shorter. This is what gives you that upright, less tucked riding position. A more upright riding position is more comfortable, especially on long rides.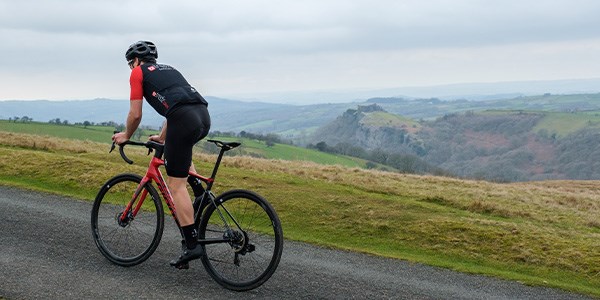 Compliance
Another key feature of endurance bikes is the flex or compliance that is designed into the frame of the bike. Certain parts of the frame are designed to flex in a particular direction while other parts stay stiff. Different brands have their own ways of doing this. Giant have their D-Fuse seat tube system while Cannondale bikes have SAVE frame and fork features.
Whether they are specifically branded or not most endurance bikes have slim rear stays and shaped seat tubes. These are designed to allow the rear of the bike to flex vertically and the saddle to move a little fore and aft. This means that the bike absorbs some of the shocks from riding over rough road surfaces so that they're not transmitted into your body. The effect is quite noticeable and makes rough roads feel a lot smoother.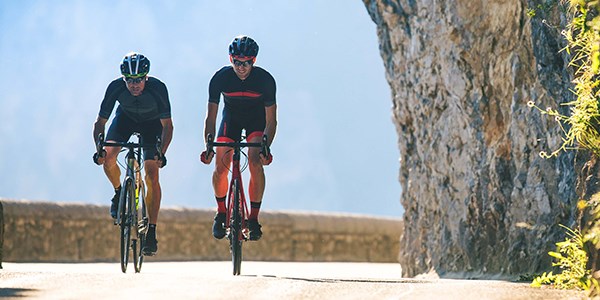 Compliance is also important at the front of the bike as riding on rough road surfaces causes fatigue in your hands and arms. Flex is usually designed into the fork or handlebars to absorb vibrations. The Specialized Future Shock, that suspends the handlebars with an adjustable hydraulic damper is probably the most radical and effective solution to reducing vibrations at the front of the bike.
As well as being more comfortable this compliance helps to reduce fatigue especially when you're racking up the miles on less than perfect road surfaces. Like other road bikes, the bottom bracket area tends to be much stiffer. This is so that you don't lose any of your pedalling power through unwanted sideways flex.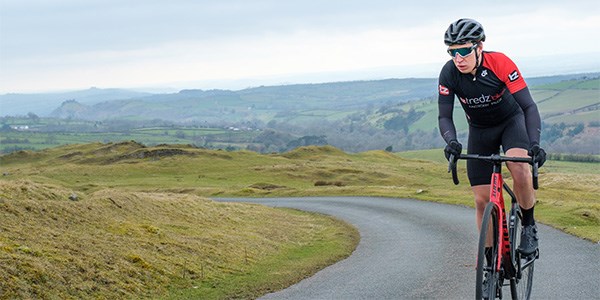 While carbon-framed endurance bikes like the Specialized Roubaix and Cannondale Synapse offer the best performance many entry-level alloy framed road bikes have similar geometry. You are also more likely to find lugs for mounting mudguards on endurance bikes than other types of road bikes.
Components
All road bikes have similar components: Dual-action brake and gear levers, double front chainsets, narrow (compared to a mountain bike) range rear cassettes, 700c wheels, slick tyres and disc or rim brakes. The differences between the components may seem slight but they are significant and do make a difference to the way that the bike performs.
Endurance bikes tend to have wider range rear cassettes than other road bikes, usually combined with a smaller compact chainset. This gives you a wide range of gears with plenty of low range ratios for those steep climbs. The downside is that the jumps between the gears are bigger and the ultimate top speed is a little lower.
Endurance bikes also tend to have wider tyres. This gives you more grip on loose surfaces as well as a little more cushioning on rough roads. While narrow tyres may be faster on very smooth surfaces a wider tyre will actually roll better when the surface is uneven. All modern road bikes have wider tyres than bikes from previous decades.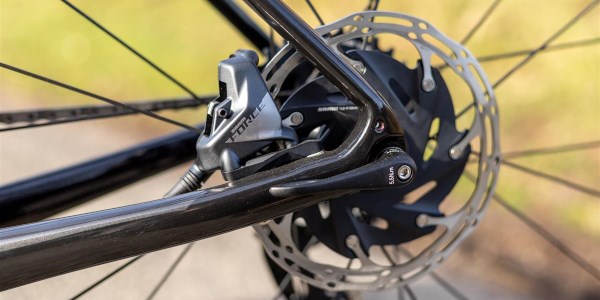 What do you get for your money?
With such a wide range of models offered at different prices within each brands range of bikes, what do you get for your money? The short answer is that the bikes get lighter and faster as they become more expensive, but in reality, it is a little more complicated than that.
There are two main things that you should consider when deciding which bike to buy. Frame type and component specification:
There are two main frame types carbon composite and aluminium alloy. As well as being lighter weight carbon frames offer a more advanced ride feel. This is because carbon can be made to be stiff in one direction while allowing flex in another. Carbon bikes offer stiffness where you need it so that the bike doesn't flex when you push down on the pedals or lean the bike into a corner. At the same time, the bike can be compliant in response to bumps in the road to give you a smoother ride.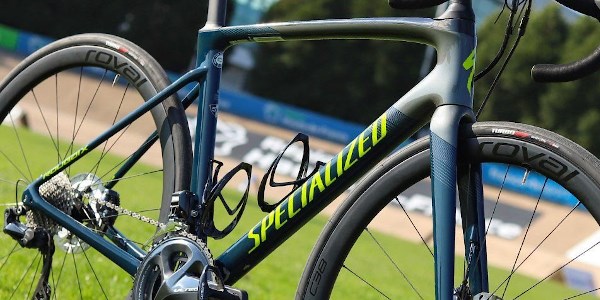 Alloy frames are a little heavier and the ride feel isn't as refined as carbon. On the plus side, alloy frames are much more affordable, so you get a much better component specification compared to a similarly priced carbon bike.
The rule of thumb with components is that they get lighter in weight and slicker in operation as you move up through the price point. At the entry-level, you get bigger gaps between the gears but as soon as you reach Shimano 105 level the gear ratios are much the same as top-of-the-range bikes. Wheels play a big part in the way that a bike rides and this is the most overlooked aspect of bike specification. If you want to make your bike faster then a wheel upgrade is the first place to start.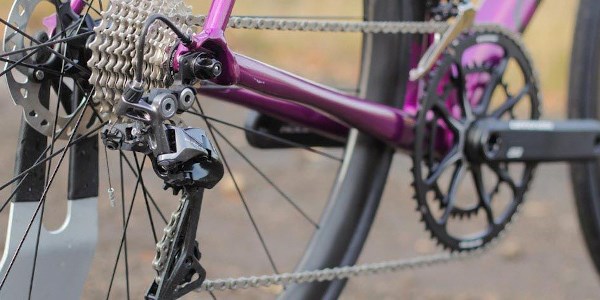 Popular Endurance Road Bikes
Contact us to find out more
If you'd like some more advice on endurance road bikes our bike specialist team is ready to help
The best way to contact us is to use Live Chat by clicking the widget at the bottom right of your screen