As the name suggests aero race bikes are designed with aerodynamics as the main focus. They combine the aggressive riding position of a road race bike, with a frame profile that is designed to cut through the air as quickly and efficiently as possible. Other than specialist time trial machines, aero race bikes are the fastest type of bike on flat roads. It's only on the climbs that lightweight race bikes are faster.
Aero bikes also offer a very stiff pedalling platform. This is so as much of your leg power as possible is transferred directly to the road. Aero gains mean nothing if you waste watts on frame flex as you put the power down. If you want to ride as quickly as possible on flat roads and want nimble race-oriented handling then an aero bike is ideal.
Key Features of an Aero Road Bike
Flat backed, race oriented riding position - this offers dynamic handling and better aerodynamics to help you to ride faster.
Aerodynamic frame and component features - helps you to ride faster especially when powering along flat roads.
Big chainrings and narrow range cassettes - this will help you to power along faster if you have strong legs.
Deep section wheels - these add a serious aero advantage to your bike, but are more effected by cross-winds.
Frame Design
The frame is the beating heart of all road bikes. It is here that you will notice the most difference between the various types.
As the name suggests the main focus of these bikes is aerodynamics but geometry and stiffness are also crucial:
Aerodynamics
Designed and tested in a wind tunnel the frame tubes are shaped to allow air to flow around the bike as freely as possible. This minimizes drag so the bike cuts through the air more efficiently, but the aerodynamic shaping does add a little weight to the frame. When cycling fast on flat roads the aero gains easily make up for this small weight penalty. It's only on big climbs where lighter-weight non-aero road race bikes are faster.
While aero race bikes like the Specialized Venge, Giant Propel and Cannondale System Six weigh more than climbing bikes at any given price point, they are certainly not heavyweights. This is especially true on top-of-the-range models.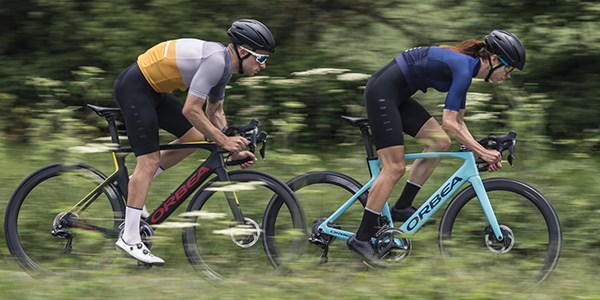 Stiffness / Compliance
With an emphasis on aerodynamics and frame stiffness, there is not much room for comfort on an aero bike. This is because aero shaping of the frame tubes doesn't lend itself to any designed-in flex. That said these bikes are made to be ridden for hours so designers will try and squeeze in a little vertical compliance in the carbon frames wherever possible.
Like road race bikes, aero bikes are built stiff where they need to be. This gives you the nimble handling characteristics that you need when jostling for position at the front of the pack. You also get that stiff pedalling platform, so every Watt of power is transferred straight to the road. This gives you maximum pedalling efficiency and lightning-quick acceleration. Combining these characteristics with cutting edge aerodynamics makes these bikes very fast.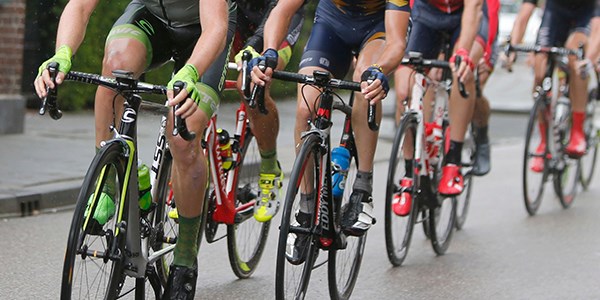 Geometry
Like road race bikes, aero bikes have an aggressive geometry to give you an efficient tucked riding position with sharp handling characteristics. These are agile bikes designed for aggressive cycling in real-world riding conditions.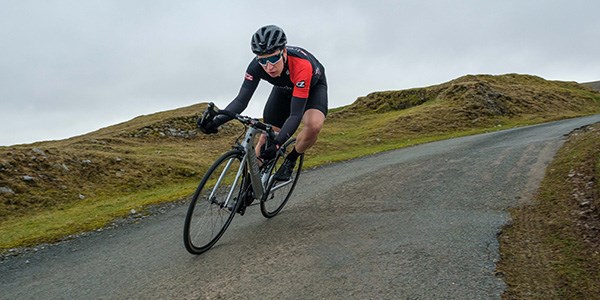 Components
While aero road bikes are aimed at serious cyclists who like to ride as fast as possible they have similar components to most other road bikes: Dual-action brake and gear levers, double front chainsets, narrow range rear cassettes, 700c wheels slick tyres and disc or rim brakes. The differences between the components may seem slight but they are significant and do make a difference to the way that the bike performs.
Aero bikes, especially at the high-end, tend to have large 52/36t chainrings. This allows you to push big gears and ride faster, but you need to have strong legs to make the most of this. Narrow range cassettes allow you to perfectly match your cadence to your desired speed, but you do lose out on those easy climbing gears.
Wheels have a big effect on aerodynamics and deep-section rims help the bike to slice through the air faster. High-end deep-section carbon wheels weigh a lot less than they look. These are a great way to upgrade the performance of your bike.
Aero handlebars and seat posts help you to slice through the air more efficiently and built-in Garmin mounts add to the overall aerodynamics of the bike and rider.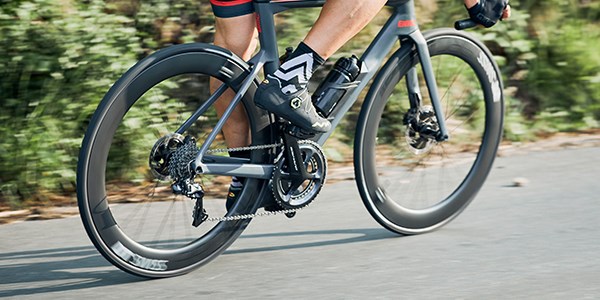 What do you get for your money?
Aero bikes are high-performance machines. While they weigh a little more than road race bikes, they're certainly not heavyweights. That said there is still much variation across each brands range of bikes, so what do you get for your money? The short answer is that the bikes get lighter and faster as they become more expensive, but in reality, it is a little more complicated than that.
As with all road bikes there are two main things that you should consider when deciding which aero bike to buy. Frame type and component specification:
With notable exceptions like the alloy version of the Merida Reacto, most aero bikes are built around carbon frames. This is because it is easier to shape carbon into aerodynamic shapes without adding too much weight to the frame.
Not all carbon fibre frames are the same. Higher-end carbon frames are made from better quality materials and involve more labour-intensive manufacturing methods. This shaves off a few precious grams form the overall weight of the bike as well as refining the ride quality. The advantage of a bike with an 'entry-level' carbon frame is that you get a better component spec for the money.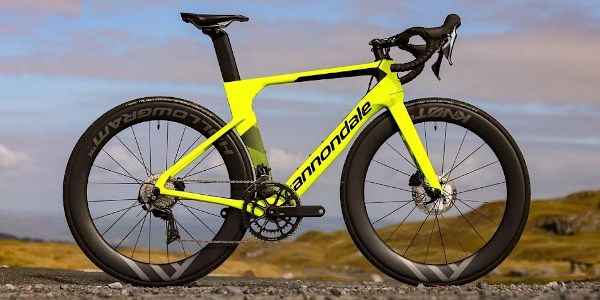 The rule of thumb with components is that they get lighter in weight and slicker in operation as you move up through the price points. At the entry-level, you get bigger gaps between the gears but as soon as you reach Shimano 105 level the gear ratios are much the same as top-of-the-range bikes. Wheels play a big part in the way that a bike rides and this is the most overlooked aspect of bike specification. Lightweight deep-section carbon can add a lot of speed but do come with a hefty price tag.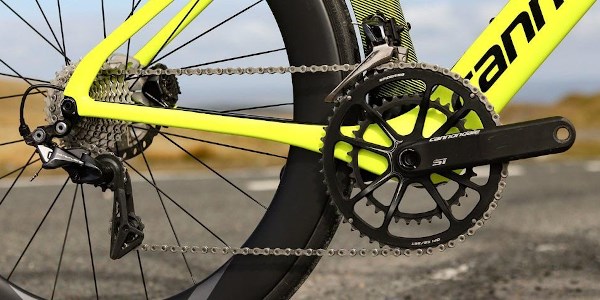 Contact us to find out more
If you'd like some more advice on endurance road bikes our bike specialist team is ready to help
The best way to contact us is to use Live Chat by clicking the widget at the bottom right of your screen