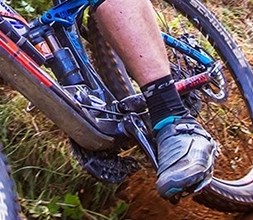 Shimano Women's MTB Shoes
Shimano women's MTB shoes are SPD cleat compatible footwear from one of the biggest names in cycling. Shimano women's MTB shoes have a female-specific design, so they are more comfortable for women's smaller and narrower feet.
Shimano's women's shoe designs have loads of great off-road attributes like grippy soles and recessed cleats, but they are also ideal for leisure riding and commuting.