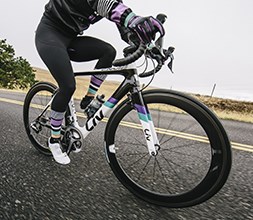 Womens Cycling Tights
When the temperature drops these women's cycling tights will keep your legs warm and supple for the ride ahead. Look for padded women's tights for extra comfort in the saddle, especially on long rides. Bib tights offer improved comfort on the bike as they prevent the waist band from rolling. Knickers and bib knickers are also known as ¾ tights. These are great for those mid-season days as they help to keep your knees warm without overheating.
The best cycling tights come with a multi-panel fit so they conform to your anatomy. If you're commuting or riding in urban areas, then reflective elements and logos are a great way to enhance your visibility. We stock wide range of cycling tights from women, from top clothing brands including Endura, Liv, Altura and Castelli.