Turbo trainers vs. rollers: Which one should you choose?
We all like to think that we can ride all year round whatever the weather. But in reality, it's hard to find the motivation to head out on long winter rides in the cold, and sometimes it's just too icy. Sometimes an indoor cycle training session really is the better option. There's no shame in training at home on the turbo trainer or rollers instead of going out in the cold and dark – you're still training harder than everyone sitting on the sofa.
Indoor trainers are a brilliant way to keep up your fitness or get fitter through the winter, and can set you up for a summer of great riding. If you're interested, but you're not sure whether you should get a turbo trainer or a set of rollers, you're in the right place. Read on for our comparison.
What is a Turbo Trainer
Turbo trainers hold your bike upright and provide resistance against your pedalling – either at the back wheel or directly through an attached rear cassette. This means that you can pedal your bike as normal but don't need to worry about steering or balancing.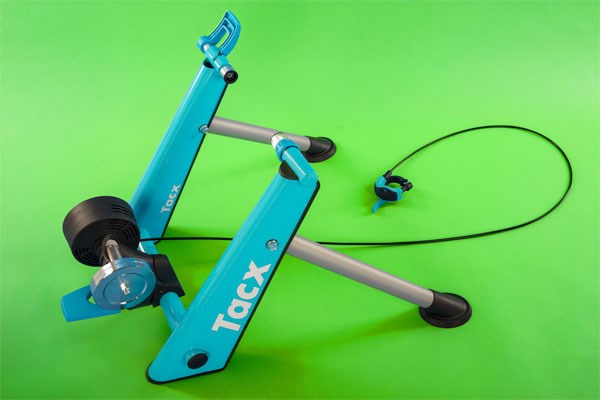 What are Rollers?
Rollers are made up of three metal or plastic cylinders (or rollers) in a frame. They don't hold your bike up, so you have to balance yourself as you pedal, just like you would when riding along.
Read Our Rollers Guide
Each has their own advantages and disadvantages. We'll take you through the differences between them in this rollers vs turbo trainer guide to help you make a decision on which is the best indoor cycle training solution for your needs.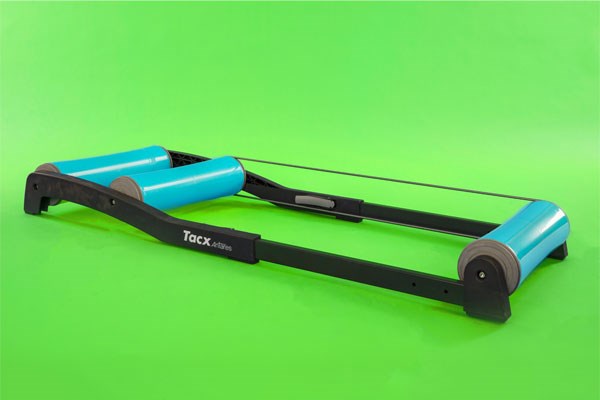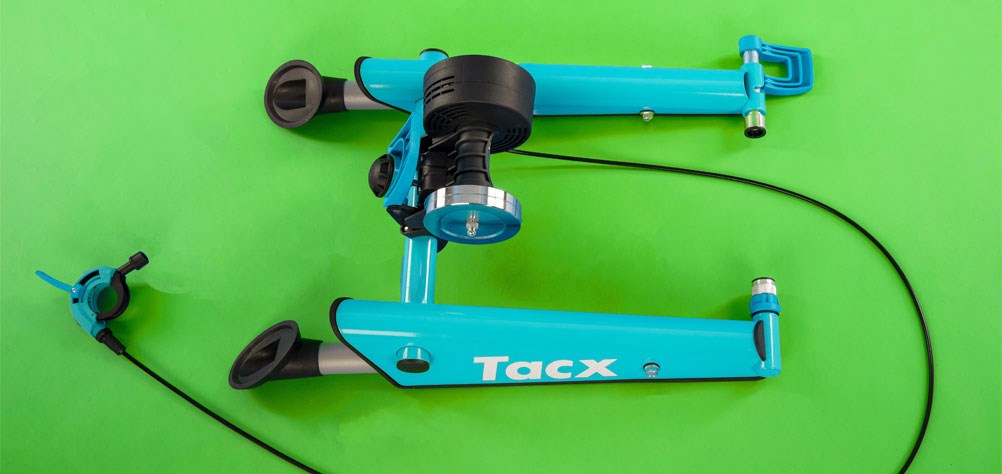 Turbo trainers are generally the most popular way to train your cycling fitness indoors. They're really simple to use, and there's nothing to learn when it comes to riding them – you can just get on and go!
Here's the information you need to know about turbo trainers:
You just pedal. There's no steering or balancing to worry about.
They're easy to use. Just fit your bike and pedal away… without going anywhere, obviously!
It's very hard to fall off a turbo trainer that's been correctly set up without deliberately trying to.
They all include some form of resistance to your pedalling, and this is often adjustable to provide more or less of a workout.
They make it easy to train to specific intensities. If you've got a training plan to follow, this can be really handy.
Because they don't really take much concentration to ride, it's also easy to watch TV and not have to worry about going in a straight line as you pedal. For some, that can make indoor training much more palatable!
Almost all turbo trainers fold up for easy storage.
Because the resistance unit on turbo trainers normally presses against your rear tyre, your rear tyre will wear out more quickly than on the road.
Many people like to keep a cheap wheel specifically for turbo use. By doing this, they can easily swap to a turbo specific tyre, which wears much more slowly and also makes less noise than a normal tyre when used on the turbo.
Of course, if you're using a direct drive turbo (where you remove your rear wheel), then there's no tyre to wear!
Smart turbo trainers and virtual training apps like Zwift offer a realistic cycling experience, allow you to connect with other cyclists and take indoor training to another level.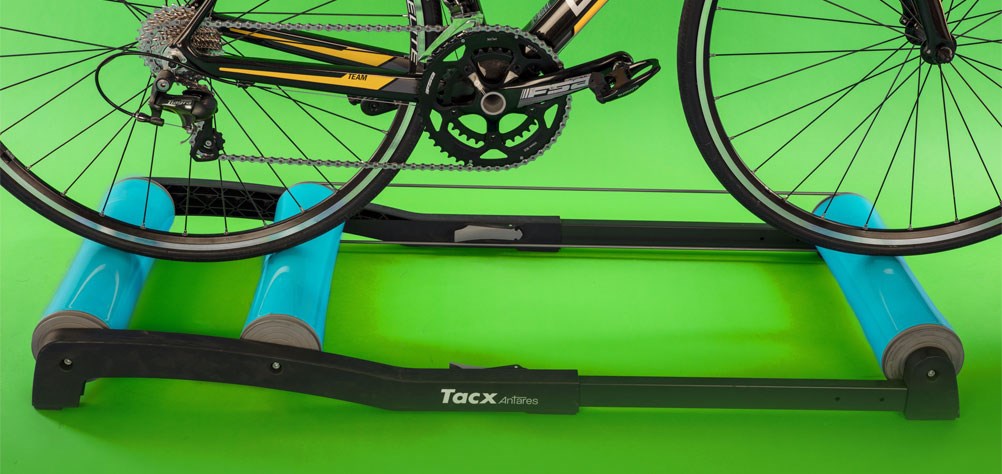 If you're looking for more of a skills challenge as well as a physical challenge, a set of rollers is a great option. They're also really simple to use – just put your bike on them and start riding – but because you have to balance yourself, it takes a little bit of practice!
While it's always possible to ride off the edge of your rollers, it doesn't take too long to get the hang of riding along in a straight line and relaxing. Here are the main points for or against rollers:
Because you have to balance and steer, it's much more like riding outdoors.
Rollers help you to develop your bike handling and core strength without having to go out for a ride.
You'll normally see much less tyre wear on rollers compared to a turbo trainer, so you can leave your normal tyres on without worrying.
You can fall off them! It takes a little bit of practice to get comfortable, and it's normally best to start off with your rollers set up in a doorway to give yourself something to nudge against if you need to straighten back up.
Because you actually need to concentrate on riding, training on rollers normally takes more attention than riding on the turbo. This means you might struggle to pay attention to your data as you pedal along, at least until you're more used to it.
Rollers don't usually have resistance (although some do). You'll need to change gear to make it harder or easier to pedal.
To start with, it's much harder to do big efforts on the rollers without falling off. But that's the whole idea, right? However, if you just want to focus on pedalling hard, you might find yourself being rudely awakened by riding off the edge.
Rollers can normally be folded up, but they're generally slightly bigger than a turbo trainer.
To put it simply: if you're looking for something you can get on and pedal as hard as you can and work on your fitness, a turbo trainer will suit you perfectly. If you're looking for the extra challenge of staying upright and going in a straight line, then a set of rollers can help your bike handling over the winter.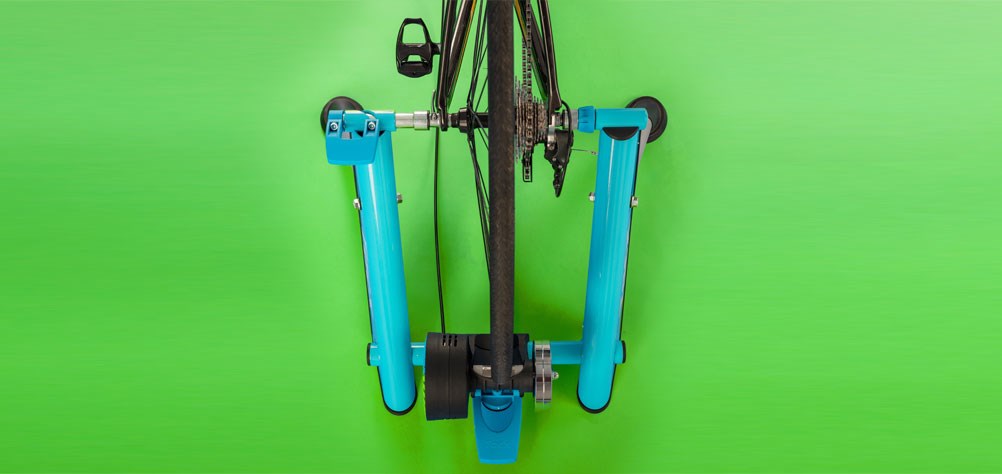 When they're set up, both turbo trainers and rollers take up roughly the same amount of room (with rollers needing a bit of space at the sides to let you wobble around). Some people like to have both, using turbo trainers for fitness and rollers for bike handling.
No matter which one you choose, turbo trainers and rollers are both great tools for keeping up and building up your fitness without leaving the comfort of your own home or garage. To take a look at our full range of turbo trainers and rollers, click here.
Popular Turbo Trainers & Rollers