Order Before 19th December for Christmas Delivery
Also known as platform pedals, designed for mountain bike and BMX riding. Flat pedals offer great foot support.
Pins
Pins grip the sole of your shoe to keep your foot in place while still giving you the freedom to take your foot off whenever you like. The pedal body is generally made of reinforced nylon or aluminium for greater durability.
These are particularly good for control when you're riding off-road on tricky terrain. The main advantage of flat pedals is you aren't attached to your bike, so can get your foot down with ease.
Pins are replaceable on the higher-end models. Some higher-end pedals have features like grease ports and magnesium or titanium construction to save weight.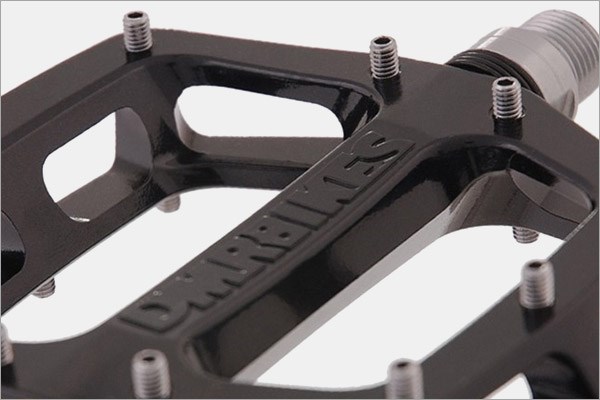 Shape & Size
They come in different shapes and sizes some with a more concave shape to suit rider preference.


Simple and effective
Easy to bail from the bike
Specific shoe not essential
Limited winter specific flat pedal shoes
Feet can be blown off on rough terrain
Thicker pedals can strike the ground on rough terrain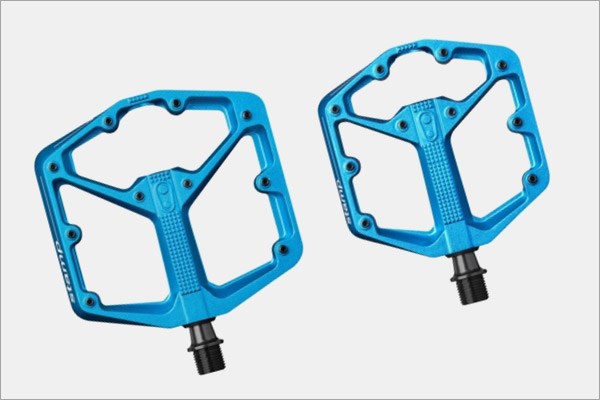 Axles
Steel or Titanium can be used for the axle with the latter being much lighter. Mid and High-range pedals run on sealed cartridge bearings with many seals for long-lasting performance.