One of the easiest ways to eke out more performance out of your bike is to reduce its weight. From mild tweaks to big changes, we have compiled the best ways to do this, while keeping budget in mind.
Some people go with the Carbon-everything route, and it is one way to get the lightest possible components. But as Keith Bontrager said, "strong, light, cheap, pick two." What this means is that you can't have your cake and eat it. Carbon components, while being light and strong, are expensive. Usually, an alloy alternative can be found without much weight penalty at a much lower price. However, if you want the lightest and best, then carbon (and sometimes titanium) is the way to go. We have used a Giant Contend SL 2 2017 as a basis for weight, as it's a great recreational road bike to start from.
---
Wheels
Though it probably is the most expensive upgrade you'd buy, changing your wheels will give the greatest weight savings. When you look at how much money is spent compared to weight saved, getting new wheels is your best bet to gain better performance.
In terms of actual weight saved, all the other components combined would add up to about the same weight saved as new wheels. The Giant SR-2 wheelset comes in at about 2,025g, giving plenty of room for improvement. Mavic's Kysrium wheels come in at 1,690g for the pair at a reasonable £328.50.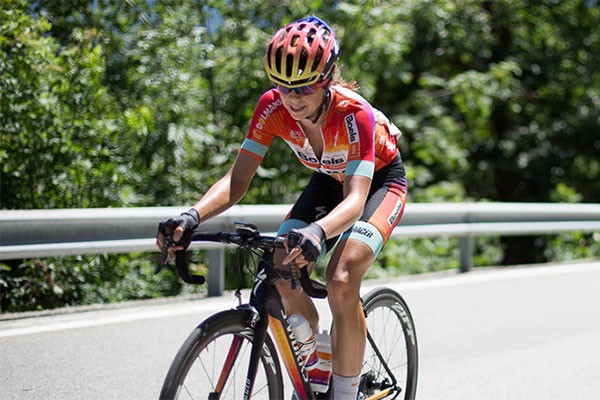 For greater performance and weight savings, the Fast Forward F2A Alloy Clincher-DT240 Road Wheelset is only 1,470g at £700. These offer savings of around 300g and 500g.
Tyres
There's always a balance between fast rolling and puncture protection to consider. For longer distances it's best to have the latter in mind, making sure you can go the distance without worries about puncturing. For quicker rides, you could potentially risk a bit more and get lighter tyres if speed is the main focus.
The standard Giant SL-2 tyres weigh in at about 270g each. Specialized S-Works Turbo 700c Tyre in 26c come in at 220g each for £33.00. Weighing in at 225g for the 25c option, the Continental Grand Prix 4000 S II Black Chili Folding Road Tyres are £49.99 each.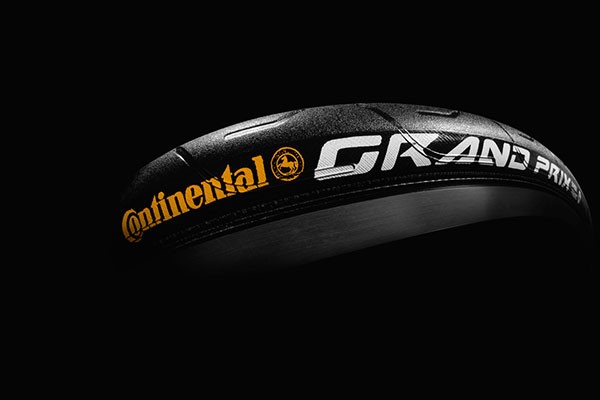 Pedals
Pedals have a high density of weight and material, which makes them an ideal item where weight can be reduced. Titanium axles are one of the best ways pedal manufacturers keep the weight low without sacrificing longevity, as are Carbon pedal bodies.
If you're riding SPD-SL pedals, then the Shimano PD-R540 Light Action is a good starting point at 330g. A saving of between about 55-166g can be made with new pedals. That weight can be reduced to 285g with the Shimano PD-5800 105 SPD-SL, and as low as 164g for the Speedplay Ultra Light Action Titanium Pedals at £259.98.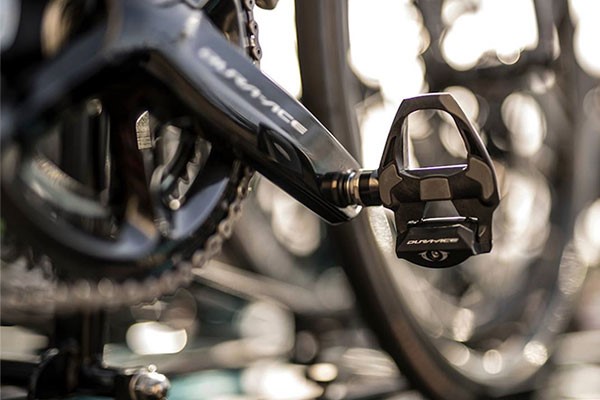 Handlebars
As well as reducing the weight of the bike, lighter handlebars – especially carbon bars – will also benefit the performance of your bike. A well-made handlebar can absorb much of the road noise that's transferred from the wheels, and paired with quality bar tape, can significantly improve the comfort of your bike. The shape of your bars plays a huge role too. Generally, if you're struggling to reach the brake levers or drops section of your handlebars, then a compact design handlebar is what you should look for. For more aerodynamic performance, a narrower handlebar is better, while for stability, going for a wider handlebar will provide this.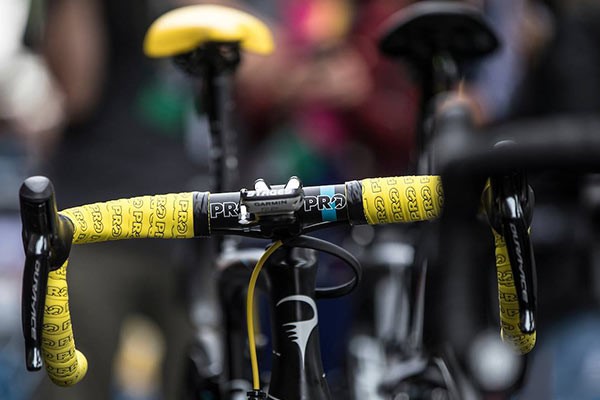 The Giant Contend's handlebars are Giant in-house and weigh about 300g. By upgrading to the Dedacciai M35 Carbon Road Handlebars at 210g, you would save about 90g for £175.00. Alternatively, the Zipp Service Course SL 80 Drop Road Handlebars are 250g at £57.49, saving 50g.
Seatposts
There are a few carbon seatposts that won't give your wallet a huge knock, and often serve the dual purpose of giving a more comfortable ride.
The Giant Contend SL 2 2017 has Giant's D-Fuse seatpost, which limits options, but it is already carbon composite, so helps with comfort. At 280g, we will still use this weight as a benchmark. The Easton EC90 Zero Seatpost costs £134.99 and weighs 200g, saving 80g over the Giant D-Fuse. The Zipp Service Course SL Seatpost is much more reasonably priced at £53.99 and weighs 220g.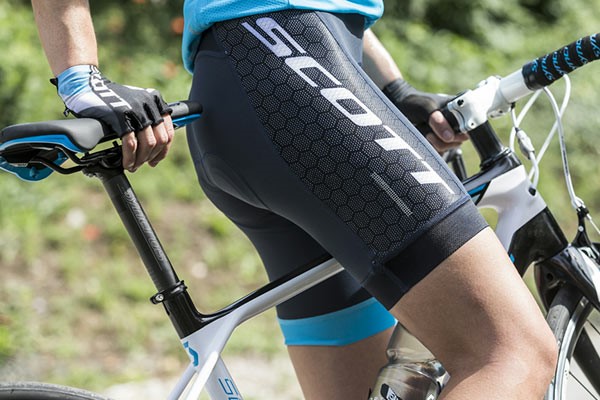 Saddles
If you're looking for the pinnacle of featherweight saddles, titanium or carbon rails and carbon shells offer the most weight savings. Saddles are such a personal preference, and mostly that's down to shapes and comfort.
It's a common misunderstanding that saddle comfort can be directly attributed to the amount of padding it has. What's less understood is that the shape of the saddle plays a greater part. For this reason, finding the correct shape can allow you to find a saddle with less padding and so less weight.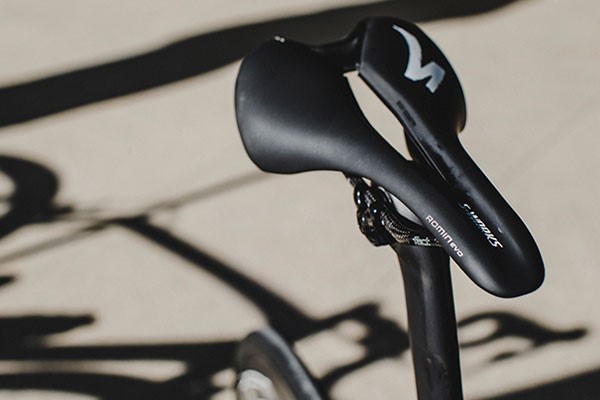 The in-house Giant saddle weighs in at 300g, a fair amount more than the Selle Italia SLR Kit Carbonio Saddle (S1), which comes in at a slim 125g with its carbon rails. It does cost £159.99 though. The Fabric Scoop Radius Saddle is more wallet friendly at £44.99 and weighs about 256g, still saving you over 40g.
Cassette
Cassettes carry a lot of the weight of your drivetrain, and because it's all sitting on the wheel and rear of the bike, it's not ideal for weight distribution. To reduce the weight here will benefit the handling of the bike as well as climbing prowess.
This can be one of the pricier upgrades, but will also increase the shifting performance of your bike. The Shimano Tiagra 11x32 cassette is 350g, and if replaced with a Shimano 105 11-28T cassette, you can save 95g for £42.49. For the greatest weight savings, SRAM's XG-1090 cassette weighs only 147g, but comes in at £201.97.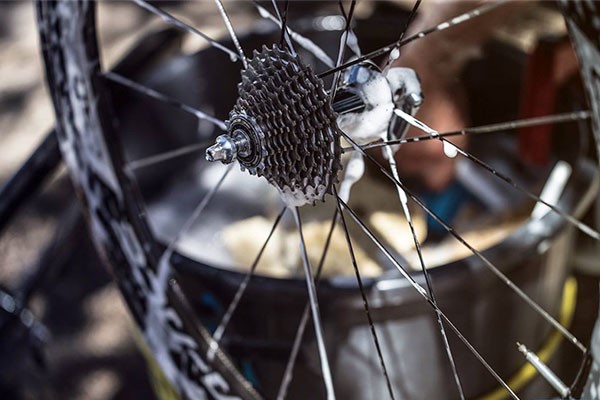 Quick Release Skewers
Perhaps not the first place you'd think about saving weight on your bike, but along with a new wheelset, you could look at getting lighter and also better functioning skewers. Titanium axles are the way to save the most weight, and nicer skewers will also make for a more secure wheel and easier wheel removal.
Standard quick release skewers come in at 110g. For something lighter, you can look at the Fast Forward Quick Release Set for £27.00, which is 86g per pair. If you want even lighter, then the PowerTap Titanium Skewers are only 48g per pair, coming in at £61.59.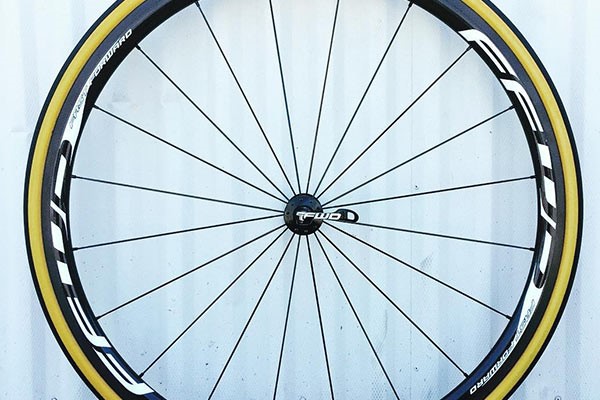 Stem
Alloy stems are often a similar weight as Carbon, so there's a good chance you can get a cheaper stem that's also lightweight. Other reasons you would look at a different stem is to increase steering accuracy from a stiffer stem, to increase or decrease the length of your reach, and to change the height of the handlebars by changing the angle of the stem.
For a minimal £36.99, the Profile Design 1 / ZeroSeven Stem weighs only 128g, saving you 37g over the standard Giant stem. If you're looking to go full carbon, then the Giant Contact SLR OD2 Stem is a great option, weighing from 120g.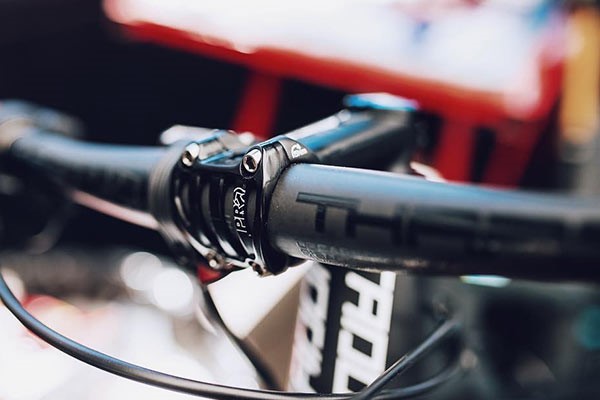 The weight saving may be minimal compared to alloy stems, but the stiffness of the stem increases the steering accuracy and stiffness of the front end, helping especially with sprints. This stem costs £135.99.
Bottle Cages
It's a small addition to your bike, but Titanium and Carbon cages offer the greatest savings, but come at a fair cost. Nylon or plastic cages can be a happy medium.
For a carbon option we recommend the Specialized S Works Rib Cage II. It weighs less than 20g and costs £55.00, though what's great is that it accepts Specialized's EMT Cage Mount and convenient multi-tool storage system. Titanium cages are stiff and lightweight, like the RSP Lightweight Titanium cage, while plastic cages will save money, like the Vel SL Bottle Cage.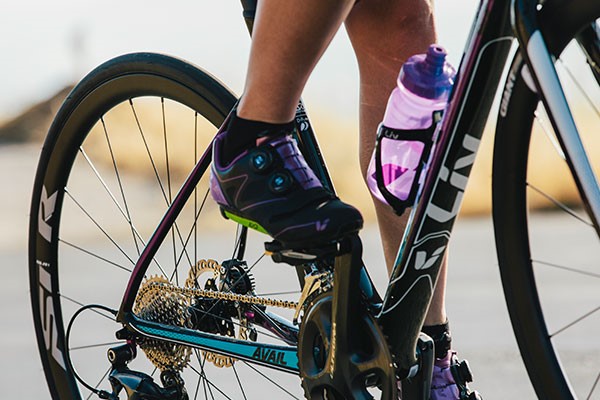 If you want ultimate lightweight, then Fabric's Cageless Water Bottle is the way to go, with the small mounts only weighing 1.5g each!
Water Bottles
This really comes down to the length of ride you're embarking on. If you're off on a quick jaunt around the city, a small 500ml or 600ml bottle can suffice, which will save a few grams in the bottle and quite a few in the liquid.
The lightest option available is Fabric's Cageless Water Bottle in 600ml size. The mounting bolts weigh only 1.5g each and do away with a cage altogether, costing £12.99. For a more traditional bottle, the CamelBak Podium Chill 610ml bottle is great to use, while the smaller Elite Crystal Ombra Water Bottle 550ml will save that little more weight.