Le Tour De France is finally here, so what better time to get cycling and start putting the miles in. To help you on your way, we've put together a range of handy road bike guides to help you get started, and if you sign up to our email newsletter, we'll also give you £10 off your first order over £50 too. The Tour is here; let's ride!
Stage 1

Sat 26th June

Brest
Landerneau

Stage 2

Sunday 27th June

Perros-Guirec
Mûr-de-Bretagne Guerlédan

Stage 3

Monday 28th June

Lorient
Pontivy

Stage 4

Tuesday 29th June

Redon
Fougères

Stage 5

Wednesday 30th June

Changé
Laval Espace Mayenne

Stage 6

Thursday 1st July

Tours
Châteauroux

Stage 7

Friday 2nd July

Vierzon
Le Creusot

Stage 8

Saturday 3rd July

Oyonnax
Le Grand-Bornand

Stage 9

Sunday 4th July

Cluses
Tignes

REST DAY

Monday 5th July

Tignes

Stage 10

Tuesday 6th July

Albertville
Valence

Stage 11

Wednesday 7th July

Sorgues
Malaucène

Stage 12

Thursday 8th July

Saint-Paul-Trois-Châteaux
Nîmes

Stage 13

Friday 9th July

Nîmes
Carcassonne

Stage 14

Saturday 10th July

Carcassonne
Quillan

Stage 15

Sunday 11th July

Céret
Andorre-la-Vieille

REST DAY

Monday 12th July

Andorre

Stage 16

Tuesday 13th July

Pas de la Case
Saint-Gaudens

Stage 17

Wednesday 14th July

Muret
Saint-Lary-Soulan Col du Portet

Stage 18

Thursday 15th July

Pau
Luz Ardiden

Stage 19

Friday 16th July

Mourenx
Libourne

Stage 20

Saturday 17th July

Libourne
Saint-Emilion

Stage 21

Sunday 18th July

Chatou
Paris Champs-Élysées
Get £10 off your next order
when you sign up to our email newsletter
Simply fill in the details below to receive your voucher.
Take a peek at our Road Cycling for Beginners guide where we teach you the ropes and guide you through what you need to get on the road.
Ride the Route with a Smart Trainer
With smart turbo trainers you can ride your own Tour de France from the comfort of your own home. Simply create the routes using online tools and upload the gpx files into your trainer software. Alternatively virtual cycle training apps like Zwift allow you to experience the thrill of competing against others - read our guide to get started here
Read More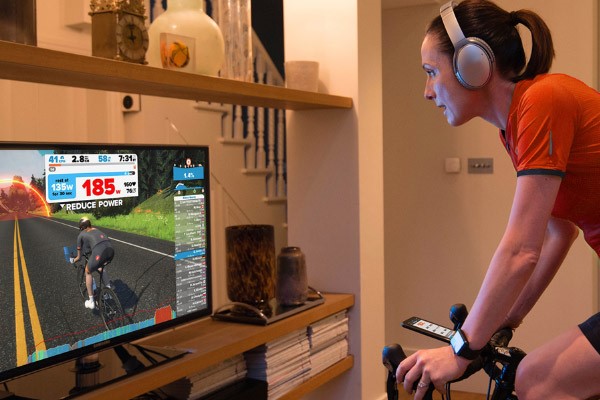 Road Cycling Guide Highlights
Cycle Training: Ten Essential Tips
From sportives and charity bike rides, to triathlons and mountain bike races, big cycling events are the real highlights of the sport. As well as the social aspect, cycling events and races push your limits, and the feeling of achievement you get with a good finish time is second to none.
Read More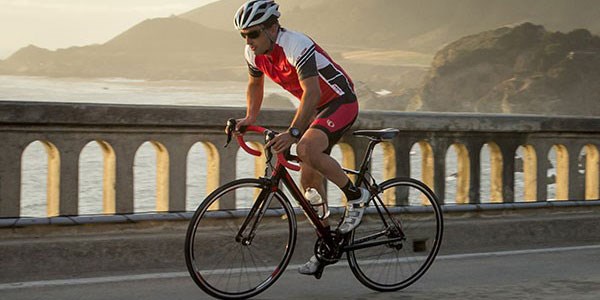 Top 10 Sportive Essentials
It's so easy to forget the small things when you're gearing up for your next big sportive event. It can really put a dampener on your day, so here are our top 10 essential things you need to remember before your next sportive. Take a couple of minutes to run through this list, so you're not stuck 100 miles from home with no accommodation, lost, hungry or cold.
Read More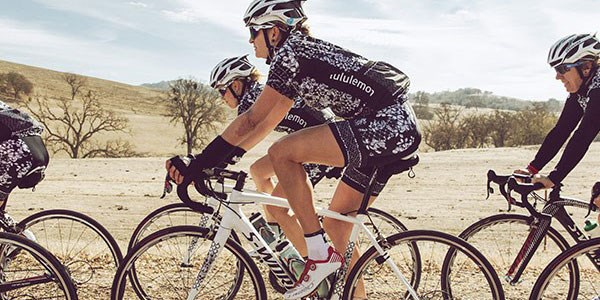 Bicycle Upgrades Guide
Your new bike is wonderful as it is, but over time parts will wear out and your skills will improve, meaning that replacement parts or upgrades are sometimes needed. You may just want to get the most out of your ride and gain a performance advantage, so we have put together a guide on some of the best ways to upgrade your bike.
These include the simple things, like grips and saddle for ideal comfort, tyres for speed and control, wheels that allow easier rolling and a lighter weight, and pedals, because your feet deserve kindness too.
Read More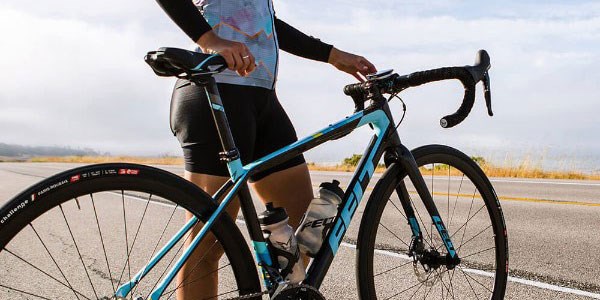 Cycling Food And Drink Guide
Ride stronger with an energy strategy. Energy and recovery products will start you off full of energy, give an extra boost mid-ride and help your body recover afterwards.
Read More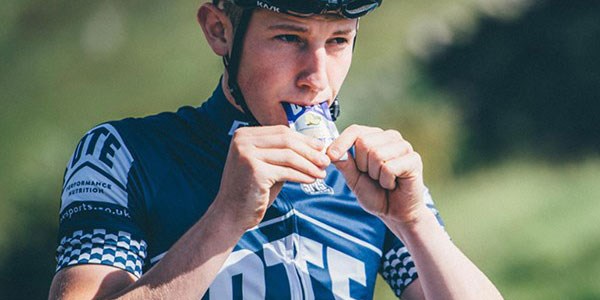 The Open Road Awaits - A Guide To The World Of Road Cycling
Road cycling is surely the best way to enjoy the open road. You can enjoy riding the roads on almost any bike but if you want to get the most out of your ride a dedicated road bike and road cycling gear is what you need.
Read More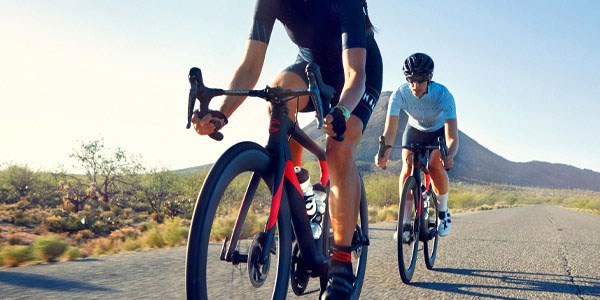 Road Race Bikes (Aka Climbing Bikes) Guide
With a lightweight frame combined with an aggressive riding position road race bikes, are built to be fast in real world riding condition. These bikes feature a race-oriented geometry in a frame that is as light as it can be without compromising on stiffness..
For the featherweights of the road bike world, these bikes are fastest when the gradient points upwards.
Read More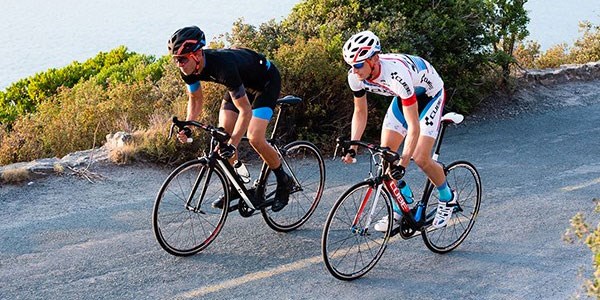 Essential Road Cycling Tech And Components Guide
Road cycling is a great way to train and keep fit. There are many reasons people ride road bikes, some simply enjoy the open road, while others will be competing in races and challenges.
As a training tool, a road bike can be used to increase strength and stamina along with eating up the miles and exploring the roads less travelled.
Read More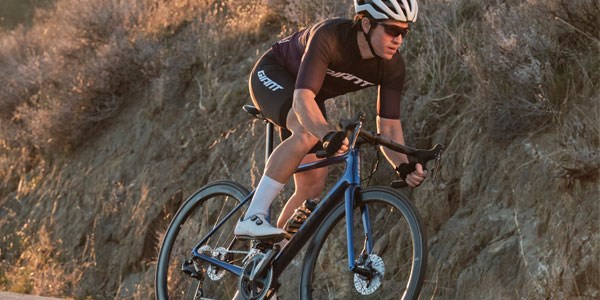 Power Your Ambition - Ride Electric
Offering a powerful boost to your natural pedalling power electric bikes make cycling easier. You can cycle to work without getting into a sweat or ride more mountain bike trails with less effort. All while getting some healthy exercise in. An e bike will power your ambition to ride further and have more fun.
Read More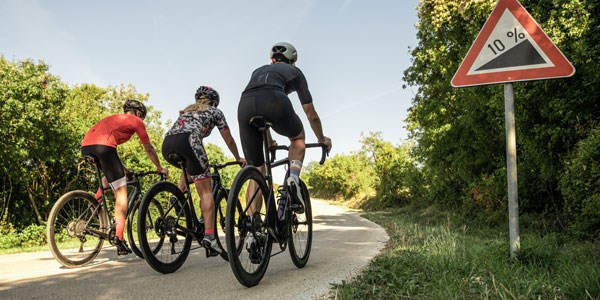 Not Got Your Size? Simply, use our "email when back in stock" feature and we'll be in touch when we have availability
Shop over 500 of the biggest cycling brands covering all categories including the biggest range of e bikes you'll find online. Shop great brands like Boardman, Brompton and Orbea or discover a new favourite like Giant, Specialized and Cannondale.