Updated: 7th February 2022
A hardtail mountain bike is the best bike to start your MTB journey. Hardtail MTBs are lighter weight than similarly proceed full suspension bikes and are much easier to maintain as there are fewer moving parts. Hardtails are also the best bikes to learn on as you have a more direct connection to the ground. They are easy to manoeuvre and encourage you to use your legs as natural suspension, to absorb the bumps on the trail. These skills are transferable and will improve your skill level before you move up to full suspension bike.
The best hardtail mountain bikes under £1,000 have a lightweight aluminium alloy frame that feature modern trail geometry. This is important as it's what you need to feel confident riding off-road. Hardtail MTBs like the Scott Aspect and Boardman MHT have the same frame on all models, but the component spec is better as you move up the price points. These are the things to look for:
Most hardtail bikes in this price bracket have a suspension fork offering 80mm to 120mm of suspension travel. Shorter travel forks are lighter but longer travel forks are better for riding rough terrain. A 100mm travel fork is fine for most singletrack trails. Air sprung forks are lighter and easier to adjust for different rider weights. Forks like the SR Suntour XCR and RockShox Judy Silver have adjustable rebound damping which is essential for getting the best out of the suspension. Fork lockouts are useful for very smooth trails and tarmac paths.
Wheel size makes a difference to the way a bike rolls and handles. Larger 29" wheels are faster, roll more smoothly over bumpy terrain and offer more grip on slippery trails. The downside is that the bikes feel bigger, and the handling is less nimble. Smaller 27.5" wheels are more agile, and the fit is better on smaller frame sizes. Some riders feel that 27.5" wheeled bikes are more fun to ride, especially if you're shorter than average.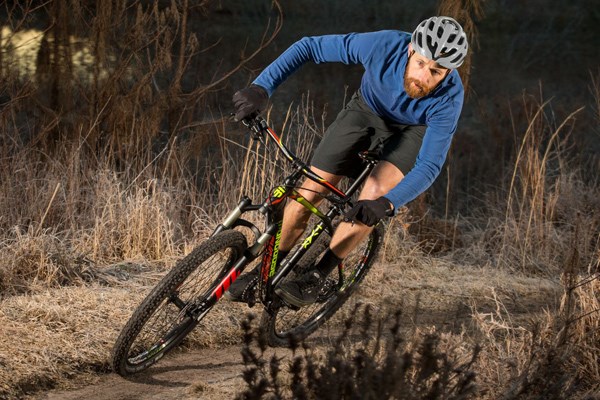 When it come to gearing one-by drivetrains with a single front chainring are more intuitive to use and work better on rough terrain, but they need to be combined with a wide range cassette if you want to pedal up the climbs. SRAM Eagle or Shimano Deore 12 speed drivetrains combined with an 11-50t cassette are best. Most 9 & 10 speed one-by drivetrains have a lower range cassette, so you'll have to pedal a bit harder on the steepest climbs. Double front chainrings are less intuitive to use but they enable you to get a few extra gears out of your cassette.
Hydraulic disc brakes offer the most consistent stopping power especially when it's wet. All the best hardtail MTBs like the Cannondale Trail and Specialized Rockhopper have disc brakes fitted as standard. Short stems and wide handlebars offer more control in technical terrain and a dropper seatpost is a real plus point on a hardtail.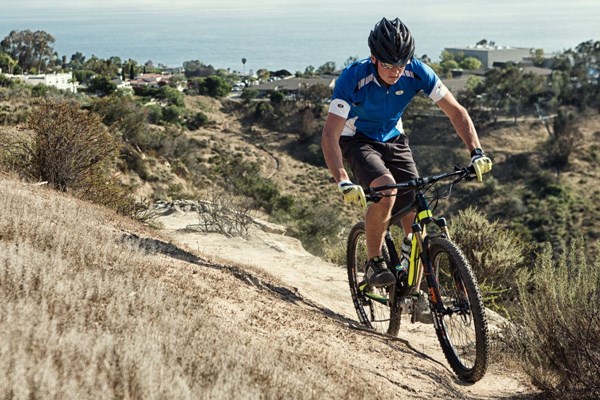 Best Hardtail Mountain Bikes Under £1,000