Sportives are to be long, all day events that involve cycling on varied terrain. When you're in the saddle for so long you'll want a bike that is comfortable as well as being quick and efficient to help you. We've handpicked 5 of the best sportive bikes under £1,000 that give you the performance you need without breaking the bank.
Sportive bikes are also known as endurance bikes. For long distance rides on mixed terrain these bikes are a better option than road race bikes as they are designed to be ridden all day over difficult terrain. Endurance bikes are also known as comfort race bikes. They are what the pros tend to ride on very challenging road race courses like the classic Paris-Roubaix.
To handle rough road surfaces like cobbles, sportive bikes have some flexibility (compliance) built into the frame to lessen the effect of road vibrations on the rider - making them more comfortable, reducing rider fatigue. The frame geometry tends to be tweaked too - longer head tube and relaxed head & seat angles - to provide a more comfortable upright riding position and stable handling.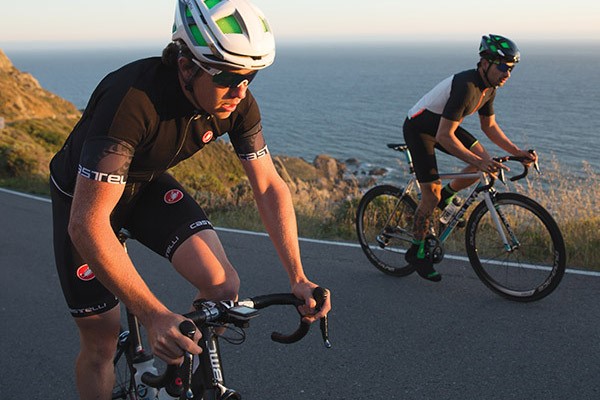 Compact chainsets and larger cassettes to make hill climbing easier are also the order of the day. Sportive bikes tend to be great all-rounders and usually have wider tyres (25c or 28c) than those traditionally found on road race bikes (23c). Another option is a gravel bike. Built for riding on rough roads and tracks, gravel bikes are a little slower rolling but offer a comfortable riding position with wider 35c tyres as well as built in compliance features. With more low range gears these bikes will be easier to ride up steep hills, but will leave you with less high gears for the fastest sections of you ride.
The best sportive bikes are also great for training and fast commuting, and all these bikes qualify for the Cycle to Work Scheme which makes them even more affordable.