Should You be Commuting on a Gravel or Cyclocross Bike?
Cyclocross bikes have changed a lot in the last few years and gravel bikes have become a lot more popular. You won't be surprised to find out that this makes them a great option for commuting. Gravel and cyclocross bikes are perfect commuters and winter bikes, as well as being ready for some off road fun. Read on to find out why.
What is a Gravel Bike?
Gravel bikes fill the gap between endurance road bikes and mountain bikes. With flare drop bars, wide treaded tyres, disc brakes and one-by drivetrains you can ride these bikes pretty much anywhere.
Offering a stable more upright ride, these bikes tend to be a little less racy than CX bikes and the tyres are often wider too for a smoother ride on rough roads ad cycle tracks. See our gravel bike guide for more.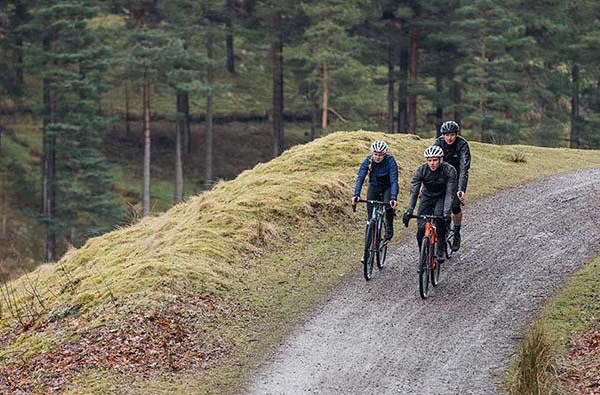 ---
What is a Cyclocross Bike?
Cyclocross is a sport where you ride bikes with drop bars and skinny tyres off road, with obstacles that require you to get off your bike. Races normally last an hour. Traditionally (and predictably), old cyclocross bikes are designed for cyclocross races, so they come without things like bottle cage mounts, mudguard mounts or other practical things that might make general riding and training a bit easier.
However, they also have some features that make them great fun. Obviously, they're made to be a bit stronger than a road bike that only gets used on the road.
They've also got room for fatter, knobbly tyres. This makes them perfect for potholed roads or nipping onto a towpath, bridleway or cycle track from time to time. Just like you'd find on your way to work.
What's more, the cables are normally routed to keep them out of the way of mud, which helps keep things working well as the bike gets mucky. See our cyclocross bike guide for more.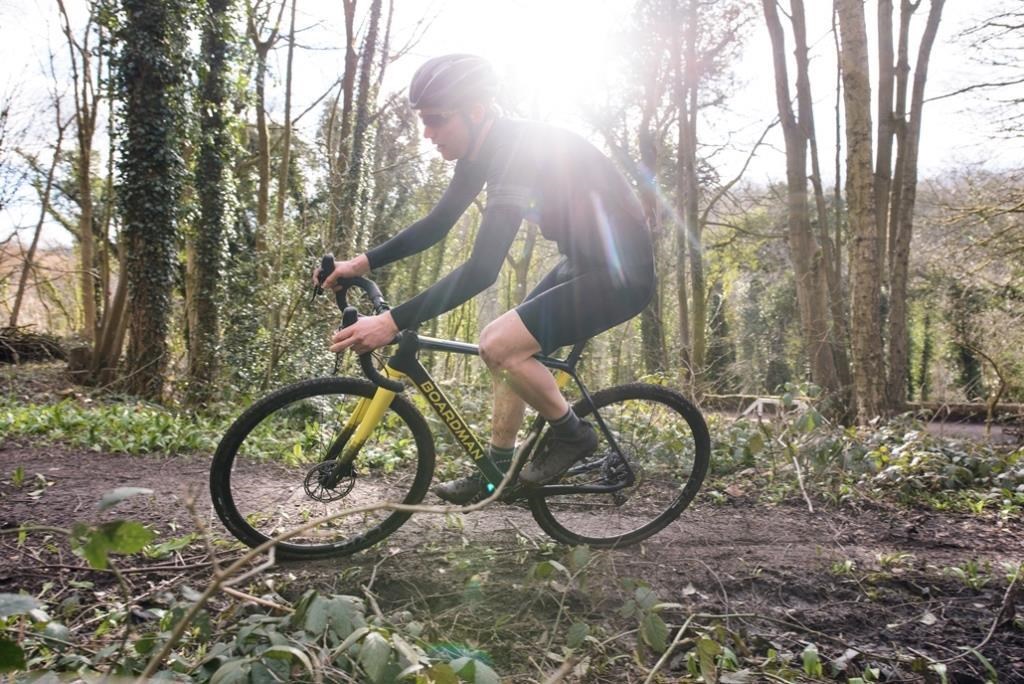 Moving with the times
As time has passed, cyclocross bikes have evolved to become a bit more useful when you venture outside of the course tape.
Adding bottle cage mounts was an obvious one, but then mudguard and pannier mounts are really useful for riding on the road – and if you've got the clearance for them in your frame, why not?
Suddenly, a cyclocross bike can be tooled up for commuting during the week and then stripped back for weekend fun time!
For those looking for even more off-road capability, you might like to look into the world of Gravel Bikes. Much wider tyres and more relaxed geometry, gravel bikes are not as sporty and aggressive as CX bikes but can also make great commuters.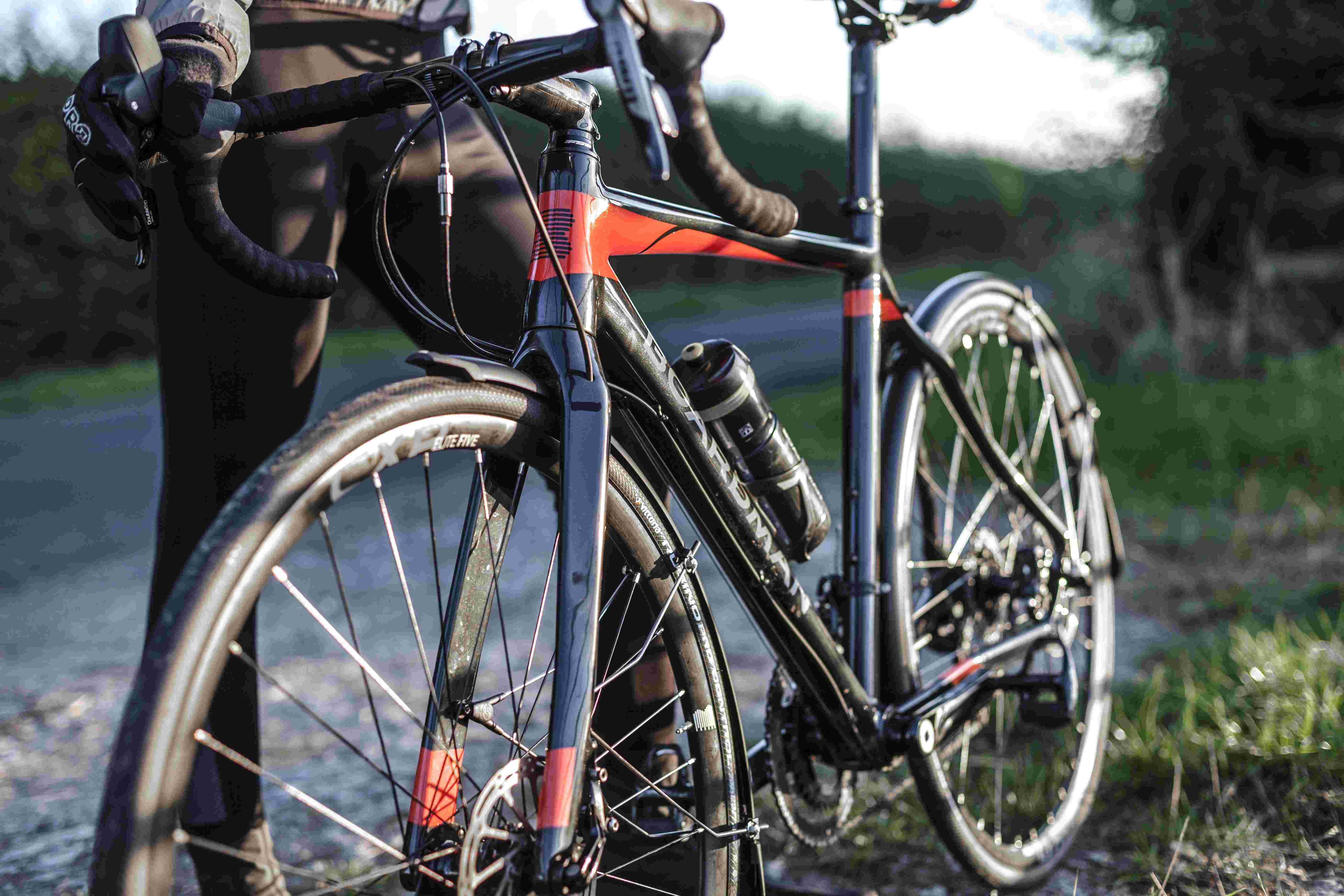 Disc Brakes
Disc brakes are great, and cyclocross bikes were some of the first outside of the mountain biking world to use them. Now gravel bikes have helped take disc brakes to the next level
Discs give you consistent stopping in all conditions, whether you're slogging it out in the mud or just on a rainy A-road.
As a bonus for the non-racers, they also stop your rims from getting covered in black muck that gets everywhere when you have to fix a puncture.
Finally, disc brakes don't wear out your rims, so you'll get much, much more life out of those commuting wheels.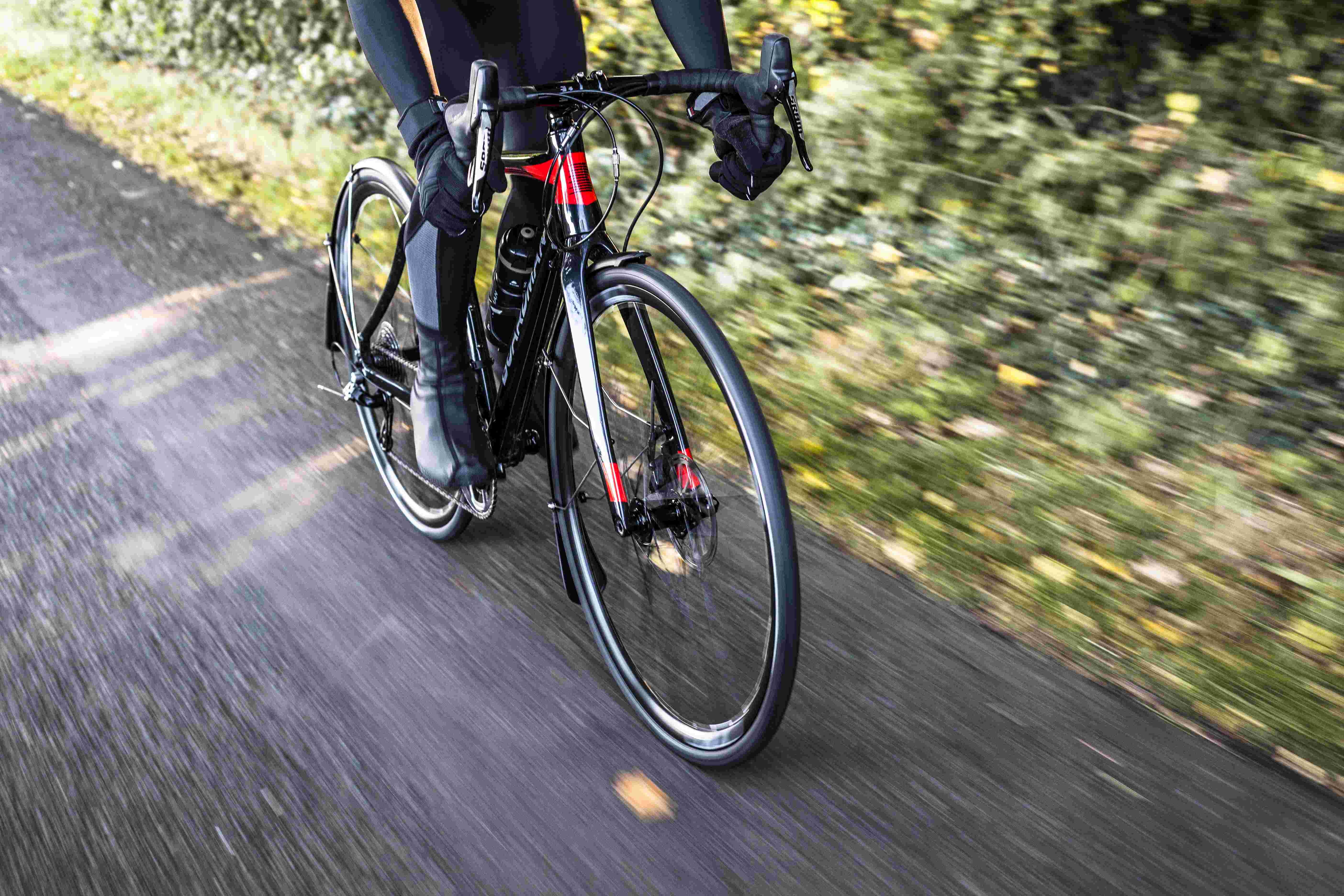 Daily driver
Even if you've no interest in doing a cyclocross race a CX or gravel bike can be a great addition to your quiver for winter or utility riding, keeping your main bike clean and ding-free for gratuitous weekend posing sessions.
Winter bikes are a cycling tradition that goes back as far as living memory. The idea is that when the weather is bad, you swap to a bike that's kitted out with mudguards, more puncture-resistant tyres and lower end components. Your winter bike takes the beatings and is cheaper to maintain, while your other bike can come out on the nice days when you want to go fast and look good.
We've got a great selection of cyclocross and gravel bikes, from sensible options that give you a fun and reliable ride to all-out race machines that'll give you pro-level performance. For more see our Cyclocross Bike Guide and our Gravel Bike Guide. To take a look at our CX and gravel ranges, see below