Riding a bike with electric assist is an intuitive and fun experience. Many describe the feeling when riding as having gained the legs of a tour de France rider. The buzz and rush of riding an e bike will encourage you to ride more often and gain that wonderful feeling of freedom, along with enjoying the health benefits of an active lifestyle.
Everyone has their own level of cycling ability. Some might feel that they can no longer ride long distances, or at the pace they used to enjoy, others might shy away from riding as they feel that they can't keep up with a partner or friends.
On an e-bike, you'll be able to ride with your fastest friends and family. You can ride further, more often and faster than before.
Great, it is enabling me to keep doing something I have enjoyed all my life!
Iris S. (84yrs) - Specialized Vado SL 4.0 Step Through
Age catches up to us all, it takes more effort to go for a ride than it used to. Sometimes, things like a hilly route or a windy forecast can put you off going for a ride. But with an electric bike, you can ride through headwinds and scale the steepest and longest hills.
Riding an ebike is not cheating, you still have to pedal, and the power can be adjusted to change the amount of assistance given. Some days, you might feel like not much help is needed, dialling the power back to enjoy a workout in the fresh air. Other days you can up the assistance level to easily cruise along and take in the sights.
This power means you can ride with friends and family you might consider to be much fitter than you. Previously you might have felt like a hindrance, or nervous about riding together. But now, you can enjoy time together out on bikes.
The freedom, fun, and sense of well being you get from enjoying a bike ride can now be shared with others. Older family can keep up with younger members, partners can ride together no matter the fitness of one over the other.
Electric bikes can level the playing field. Riders of all abilities, ages and fitness can now enjoy riding together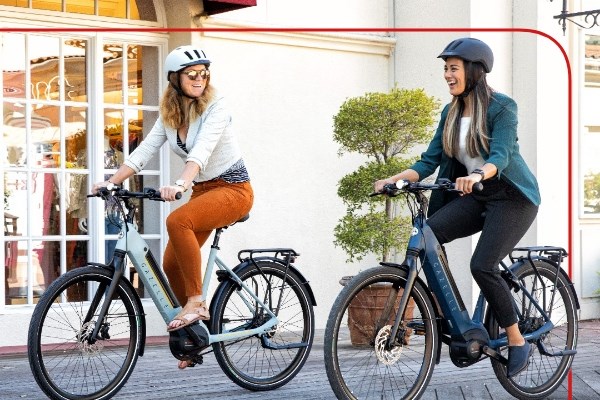 Needed something with a bit of assistance as my husband is a keen cyclist and I felt like I was slowing him down. I'm really enjoying cycling and challenging my husband to keep up with me now.
Samantha C
E bikes allow people to enjoy the simple pleasure of going for a bike ride with friends. Zipping out to meet friends and sharing quality time together is great for your mental health, as well as your physical health. Getting fitter and more confident shouldn't feel like a chore, it should be enjoyable.
Riding an electric bike feels like having a very strong tailwind, some describe the slingshot feeling when you are flying up a hill. Owning an ebike means you will get fitter, you will get more confident and you will ride more than before, it's just so much fun!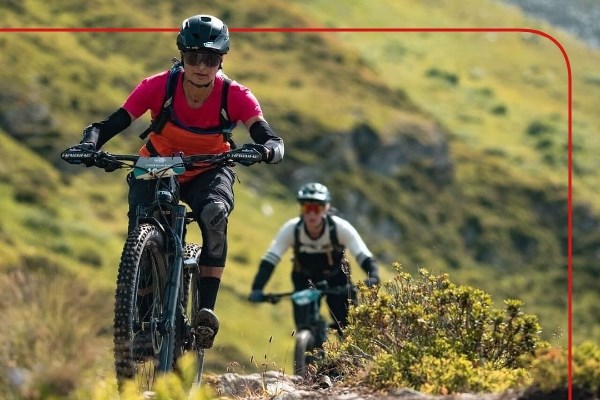 Electric bikes are also fantastic for those overcoming an injury, illness or life event. When something stops you from riding you lose your fitness, and sometimes the drive to get out there. You might find that going for a group ride after a while off the bike leaves you at the back of the pack, this can sometimes put you off going out with that group again.
But with an electric bike, you can ride faster, and more often even after time away from riding. You'll feel excited to get out, to spend time with friends and ultimately gain your fitness back.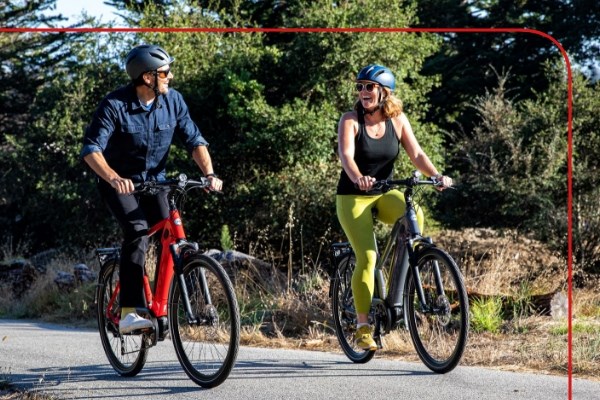 Love my new Giant Fathom E+ 3 29er, 55 year old that can't stop smiling when I am out of a ride.
Gavin C. Giant Fathom E+ 3 29er
I am 62 and after not exercising for many years, this is the perfect bike. I have been in the wind rain and uphill and so far, only had to put 2nd assist on. I feel my legs toning up Best Buy I have made. Get one!
Doreen H.