As well as being fun we all know that cycling is a great way to develop your fitness, but your efforts need to be maintained if you want to keep fit. If you've ever had to stop riding for a few weeks, you'll know just how quickly your fitness can diminish. In most cases this is easy to build back up again, but Chronic illness or long-term injury can make this more difficult.
Just like other sports you need a certain level of fitness to enjoy cycling. Once you lose your fitness cycling can be a struggle. If you regularly ride with a group, this can be especially frustrating. Labouring in the saddle just to keep up with friends you used to easily cruise along with is no fun at all.
Fortunately, e-bikes can help you get back up to speed.
Recover quicker
Bought this [e-bike] to help with broken hip recovery, what an awesome bike, I still get a workout without stressing my leg too much, just the right amount of help.
Stephen M - Merida eSilex + 600
This is where ebikes come in. As they boost your natural pedalling power, they can get you back up to speed while you are still gaining your fitness. You won't need to struggle to keep up with your friends on the climbs or feel bad for making them wait for you at the top of the hill.
You still get a good workout on an ebike, but it's much easier to regulate the amount of effort you put in. All ebikes have adjustable power modes, so you can decide how much assistance, if any, that you need. Most good e-bikes also adjust the power within the modes. The amount of power that the motor delivers relates to the amount of power that you put in, so the harder you pedal the more power the motor gives you.
Electric bikes give you as much assistance as you want, but you must pedal, so you're still exercising even when it feels easy. If you have a variable health condition an e-bike will enable you to ride more often, building your fitness up in a sustainable way. If you're not feeling so good you can still ride, just let the electric motor do more of the work.
You're still cycling when you ride an e-bike, however much work the motor is doing. If you'd rather rely on your own power most of the time an e-bike can help build up your fitness, so you can get there sooner.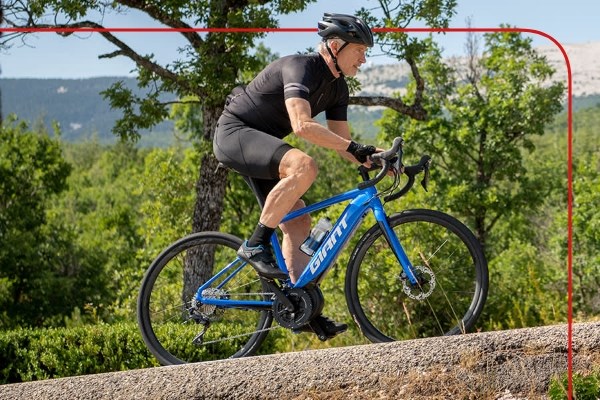 I have chronic back problems and was struggling to manage my road bike. The Cannondale Quick Neo makes it easy and my heart stats would suggest that it's great exercise too.
Ray C - Cannondale Quick Neo 2 SL
Ebikes are also great if you have an injury or chronic condition that prevents you from pushing hard on the pedals. If you experience discomfort when pushing hard on the pedals, when climbing or accelerating, then an e-bike may offer you the means to keep cycling.
The pedal assist you get from an ebike motor means that you don't have to put a lot of pressure through the pedals to get going and keep moving. You can let the motor do most of the work, even on the toughest climbs. This will take the pressure off your knees, legs or back, relieving the discomfort that prevents you from cycling.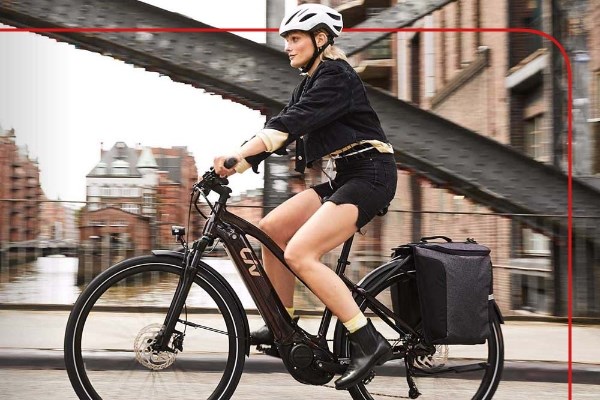 If you match your cadence to the peak power output of the motor, then the ebike will do most of the work for you. This may sound complicated, but you'll find yourself doing it without thinking when you ride. It's as simple as slacking off the pedals just a touch and letting the motor take the strain.
While the stock settings are fine for almost everyone it's also easy to customise the way the motor responds. Most good e-bike drive units have variable assistance levels that can be customized within an app. This means that you can tailor the response of the motor for your optimal performance.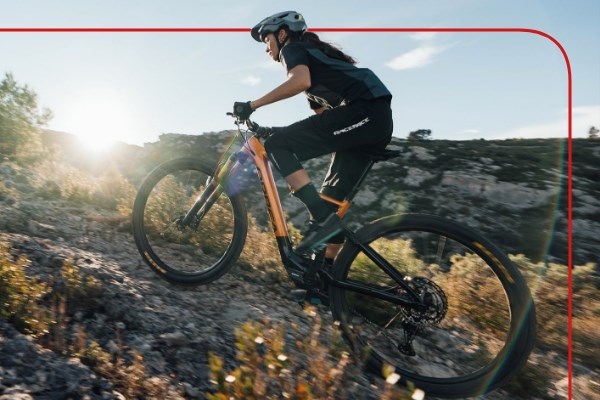 Far from making you lazy e-bikes encourage you to get out and ride more. They can help you to improve your health and fitness even as they do some or even most of the work. As your recovery progresses you can switch back to your normal bike, or swap between the two as your health allows.
The future looks brighter on an electric bike.
I bought a Giant e bike a couple of years ago due to a previous injury, I have to say it has changed my life.
Martin S