Cycling at Night: Top Tips
Lights attached, bike prepped and route planned. Out the door. Foot on one pedal and then the other. Into the darkness you go. Riding your bike at night can seem daunting at first, but with the right preparation and our titbits of advice, it can be a fun, exhilarating experience.
1. Lights
If you're going to ride after the sun has set you're going to need a front light to see where you're going and a rear light to ensure approaching motor vehicles can see you.
Which type of front light will depend on the sort of night ride you're undertaking. A fast trail ride in the forest calls for a powerful unit, whilst a pootle home in the city, after a late night at work, should require something much less potent.
The positioning of both your front and rear light is vital. Upfront you'll want to make sure the beam is not shining too close to your front wheel, nor pointed to far upwards towards the sky.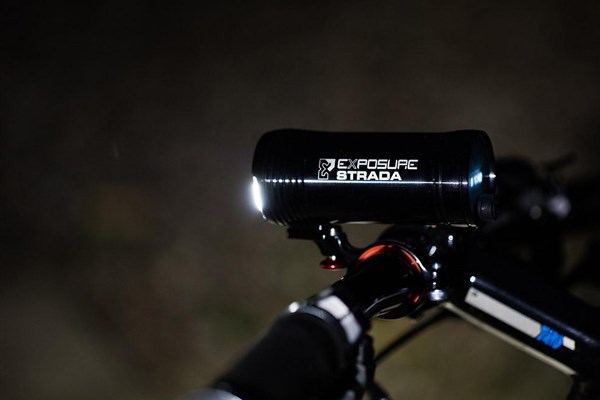 Some lights, which are attached to handlebars using a rubber or plastic loops can be easily adjusted on the go, if you are riding a route which includes both on- and off-road sections, such as towpaths or bridleways. Other types of lights might have a special, flat-topped shaped beam patterns (like car headlights), which are best for riding in traffic or on shared paths.
Out back, we like running two rear lights, one solid and one flashing – that way you have both bases covered. Placing them at different heights, say one on your bike and one on you or your helmet helps grab the attention of other road users.
Two rear lights are very unlikely to fail at the same time, and it's much more difficult to spot that your rear light has run out of battery, than the front one!
A helmet-mounted front light is another option you could consider. They have the benefit of pointing whichever way you are. Ideal for clipping in as you ride away from some traffic lights or purely for catching a driver's attention as they wait at a junction.
Whatever setup you choose, ensure that both front and rear lights will last the entire duration of your ride. Another sensible idea is to carry a set of fully charged spare lights just in case disaster strikes. Better to be safe than sorry.
Battery powered lights have the advantage over USB-charged ones in this case, as they are easy to obtain in the city if you run out of juice after dark!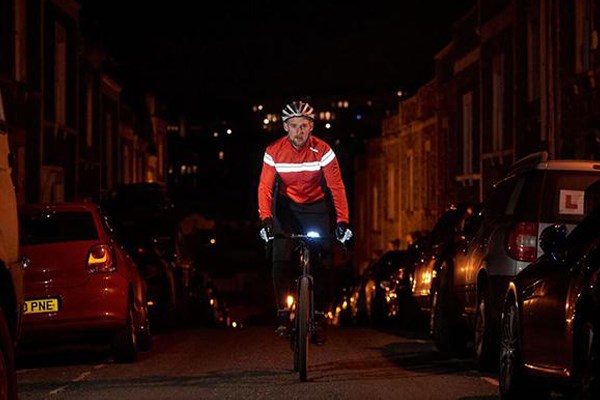 And if you have a dedicated commuting bike, you can consider fitting it with modern hub-based dynamo light, which are miles ahead of the traditional, tyre-driven bottle-shaped dynamos of yesteryear.
See our full guide to lights here.
2. Clothing
Different studies into the impact of high visibility and reflective cycling clothing and accidents have shown that they both decrease and increase the likelihood of an incident occurring. Our take? We find that a mixture of high fluorescent clothing and reflectives does the trick for us.
Riding in town where streetlights cast a weak glow, a fluorescent yellow jersey or jacket should mark you out to other road users, whilst reflective touches on moving parts (legs, shoes, gloves and helmets) catch the eye when on winding rural B roads.
See our Reflective clothing guide here.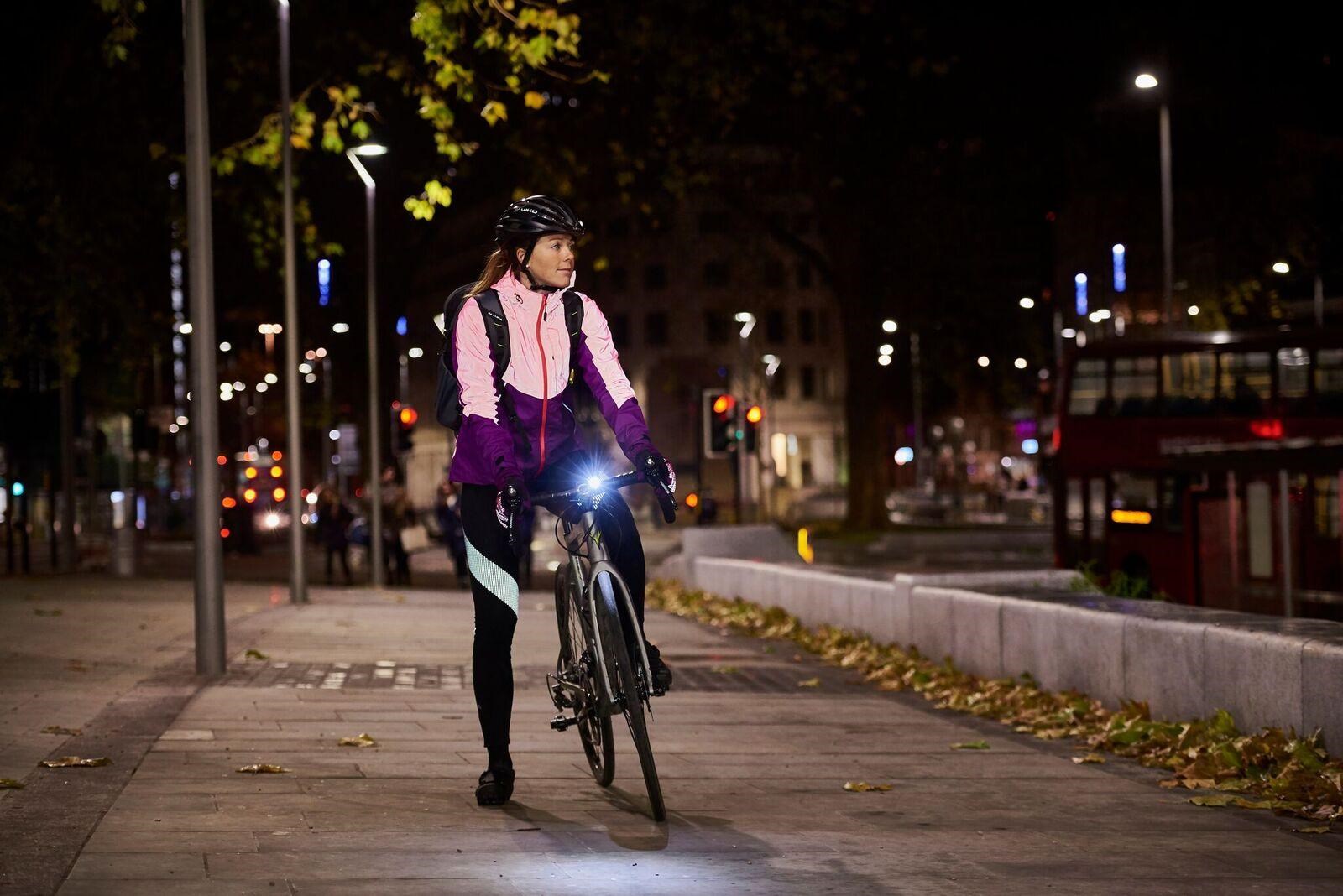 In recent years clothing companies like Proviz have benefited from development in fabric technology and created products with full 360-degree reflectivity. You could also consider adding reflective or high visibility touches to other parts of your bike, like mudguards or your backpack if you're riding with one. Reflective slap wraps or reflective tape is a cheap and practical solution for this.
Some tyres, such as the commuting classic the Schwalbe Marathon, have reflective sidewalls which add side-visibility.
3. Good riding practice
That's you and your bike sorted, let's move on and look at some riding tips. First off we tend to stick to known routes at night, that way you'll know when that tricky turn is approaching or that blasted pothole needs dodging. Riding on the road? Stay out of the gutter. It'll leave you a bit more wiggle room if you approach an obstacle in your path, avoiding the chance that you'll ride into the curb or off onto the verge.
Cycling at night tends to trick the mind somewhat, with speeds and braking distances, not the same as they feel during the day. No matter how powerful your front light, don't push too hard on that Strava segment. Riding some trails at night on your mountain bike? Don't go sending it over that big jump you've not done before.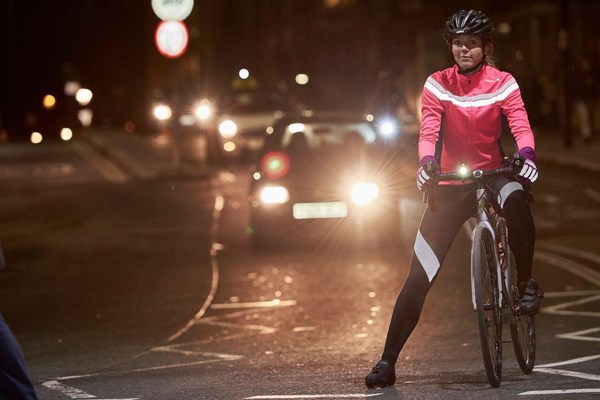 The same as when you're sat behind the wheel of a car, be courteous to other road users and don't dazzle them. Many front lights these days have a variety of power modes, the equivalent of using dipped and full beam in your motor. For more tips read our safe cycling guides.
4. Be prepared for mechanicals
Before setting out for any ride, let alone one at night, it's a good idea to check your bike is in working order. You don't want to be that person fixing a mechanical with a bike light between your teeth!
Assessing tyres and brakes is the bare minimum you should do. Ensure you're carrying everything you usually would for a day ride, including a multiool, a small pump and a tyre repair kit. A mobile phone and some cash should also help if something goes wrong.
The most common issue you might have to deal with is a flat tyre, make sure you know how to fix it, maybe even try doing it at home – you don't want to be figuring things out at the roadside.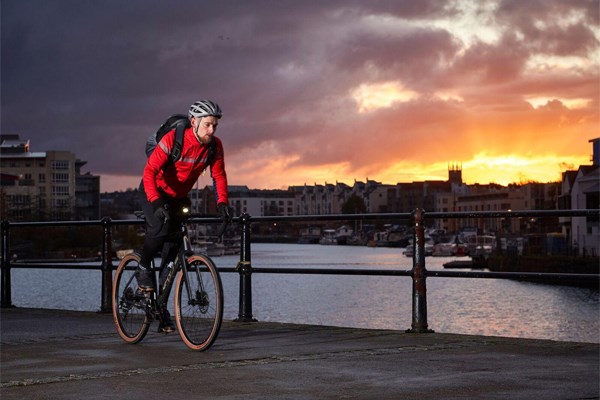 Folding bikes are great if something goes wrong as you can use fold then and use public transport or a taxi as a way to get out of trouble!
5. Watch for temperature drops
As soon as the sun dips below the horizon air temperatures can start to fall away. If you're riding during this time take an extra jacket or gilet and a set of gloves with you. You'll be thankful for these if things do start to get cold. It's also handy to have a tubular scarf, or buff, which can be used as both head and neckwear to take the edge off.
In winter ice can quickly form on roads on untreated roads, even in the space of just a few hours. Assess the weather forecast before you ride and err on the side of caution if you're not 100% sure.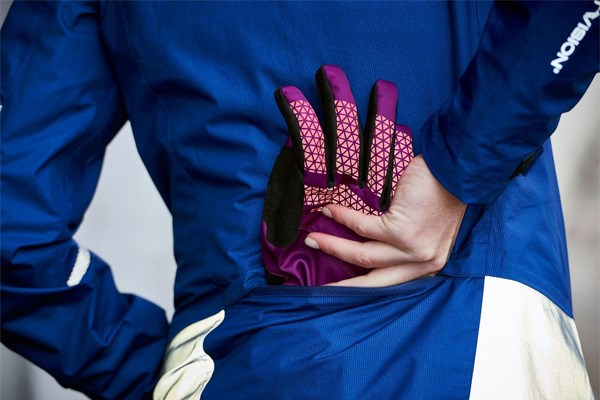 6. Join a group ride
Don't worry; it's not just you that finds it difficult to drag yourself out of a warm, cosy house and into the night. Our final tip for cycling at night is to join a group ride. Cycling in a group brings that extra incentive to ride, safety in numbers and more heads to knock together should something go wrong.
If you don't like the idea of riding at night and have enough space at home consider a session on a turbo trainer or rollers instead. To find out more head over to our turbo trainers buyers guide. If you want to take it to the next level, we recommend also having a look at smart turbo trainers too.