Why upgrade your bike?
Your new bike is wonderful as it is, but over time parts will wear out and your skills will improve, meaning that replacement parts or upgrades are sometimes needed. You may just want to get the most out of your ride and gain a performance advantage, so we have put together a guide on some of the best ways to upgrade your bike.
These include the simple things, like grips and saddle for ideal comfort, tyres for speed and control, wheels that allow easier rolling and a lighter weight, and pedals, because your feet deserve kindness too.
---
Pedals
Pedals are one of the contact points on the bike and can make a huge difference on how the bike feels. Generally, manufacturers don't supply their bikes with pedals. The reason is that cyclists are very specific about the pedals they want to ride on. At Tredz, we make sure that every bike is sent off with a basic set of flat pedals so that you can get riding immediately.
For road cycling, clip-in pedals are all but essential, and many mountain bikers also use them. These pedals use specific shoes to clip you into the bike, and can be detached with a twist of your foot. They provide extra control of the bike as well as more efficient pedalling and power delivery.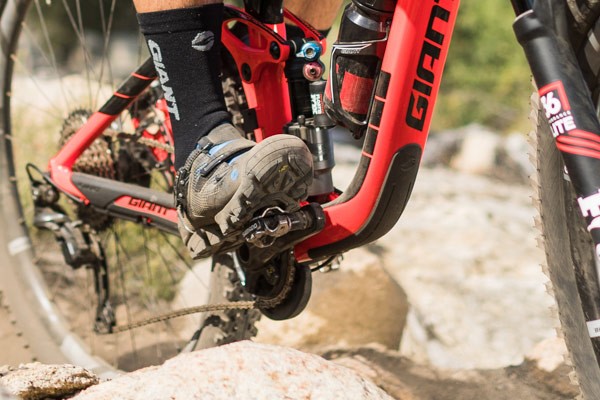 If you don't feel like clip-in pedals are for you, fear not; even some professional mountain bikers don't like the clipped-in feeling and opt for platform (or flat) pedals. For general riding around town, platform pedals are more convenient, allowing you to wear your normal shoes.
Like any upgrade, better quality pedals will last longer and will provide a smoother feeling ride. Some things to look out for are sealed bearings that keep the weather out, cleats that match the shoes (with clip-ins) and replaceable pins for flat pedals (for when they wear out). Upgrading your pedals doesn't have to break the bank and there are some options that offer fantastic performance with only a little weight gain over much more expensive alternatives. For more on pedals, see our Pedal Guide.
Grips/bar tape and saddle
As well as the pedals, the only other contact points on the bike are the grips and saddle. This makes them important comfort areas, and can significantly affect your ride, so it's good to make them as comfortable and personal as possible?
Mountain bikes these days often have lock-on grips which help avoid the grips spinning or slipping on the handlebars, while also aiding installation. These grips come in a number of rubber compounds and thicknesses to suit each rider, with softer compounds reducing vibrations, but not lasting quite as long and harder compounds providing greater durability. Some hybrids grips are shaped to help hands conform better, adding extra comfort.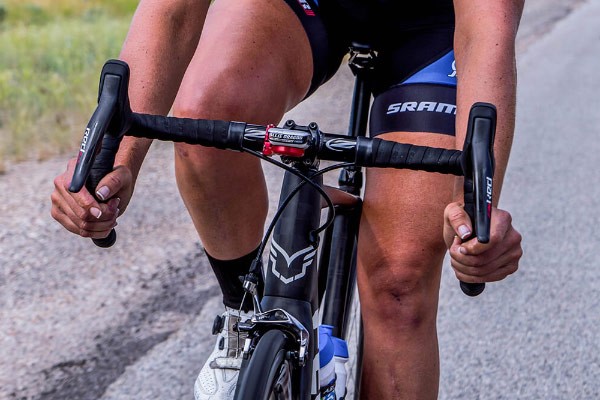 Road bike bar tape comes in a number of different materials including cork, gel core, foam and leather, that varies with budget and preference.
There is no one saddle that rules them all – it is completely dependent on riding style and personal preference. It's always worth looking at getting a better perch for your bike, as it not only helps avoid injury but with how much added comfort a properly fitting saddle can give, it's a no brainer. It's worth noting that more padding doesn't necessarily mean more comfort, and that the shape of the saddle makes the greater difference .
Tyres
A good set of tyres can make your riding faster and more efficient, offering greater grip in a variety of different surfaces and conditions. They are the only contact point that your bike has with the ground, so make them count. Punctures are no one's friend, and upgrading to a more puncture resistant set of tyres is well worth the time.
For mountain bikes, softer compound rubber helps grip, while different tread patterns will suit different terrain. Sidewall and rubber thickness (casing) can offer better puncture protection as well as greater support, aiding in control over the bike in challenging conditions. This can greatly increase confidence in any rider.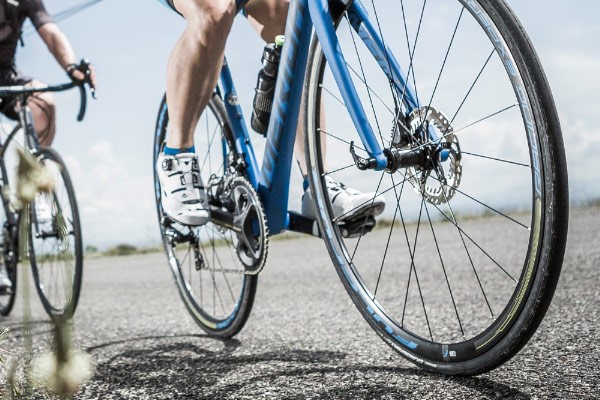 Road cyclists will benefit in much the same way, though width of the tyres can play a bigger part. Narrow isn't always faster (or better) as is often professed. Often going for slightly wider tyres can add more comfort as well as control. Both these qualities often come together to add more speed as your confidence increases. It's worth finding a balance between lightweight tyres and puncture protection. If you're normally riding on smooth roads with few uneven surfaces, then you can afford a little less puncture protection. Though the opposite may be true, and it's worth carrying a little extra weight if that means you're not stuck on the side of the road.
Brakes
Brakes offer more than just stopping power, they provide a greater level of control to your ride, allowing you to regulate your speed accurately and efficiently. Some riders claim that brakes are strong enough if you can lock the wheels, but power is nothing without control. So, while having more powerful brakes means that you can stop faster from speed, having a greater level of modulation in your braking power allows for more control of your riding because you can choose just how much stopping power is being used. This is particularly useful on uneven surfaces, loose terrain and wet roads, where control is key to riding safely.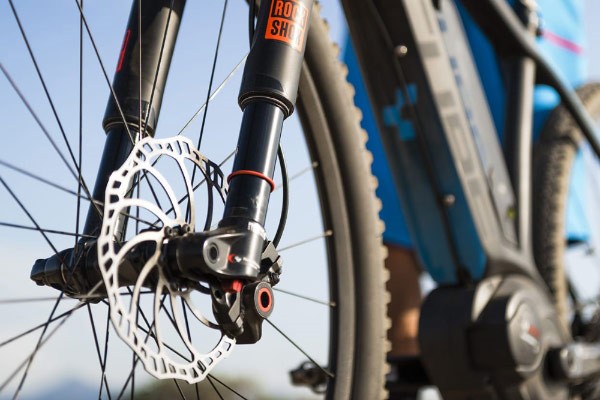 Small upgrades to your brakes can have a big difference, and mean that you don't you need a whole new set of brakes. New Teflon coated cables with fresh cable-outers can completely transform your brakes by giving a lighter and smoother feeling. New pads can add both power and control. A whole new set of brakes will take it to that next level. For example, upgrading from cable to hydraulic disc brakes will increase power and control, while also reducing maintenance and servicing times.
Wheelset
It's not a bike without them, and they certainly play a large part in how the bike rides. Wheels play a far greater part in the performance of your bike than other components like suspension or drivetrain. And when they're not working well, you know it very quickly. Investing in a quality set of wheels should be near the top of any upgrade list.
Wheels can dramatically alter the ride of your bike, making it much lighter and offering a stiffer platform in which to ride, greatly improving handling. Better quality hubs will have faster rolling and more reliable bearings, which will last longer, and stronger rims can take the stress out of riding on rough surfaces.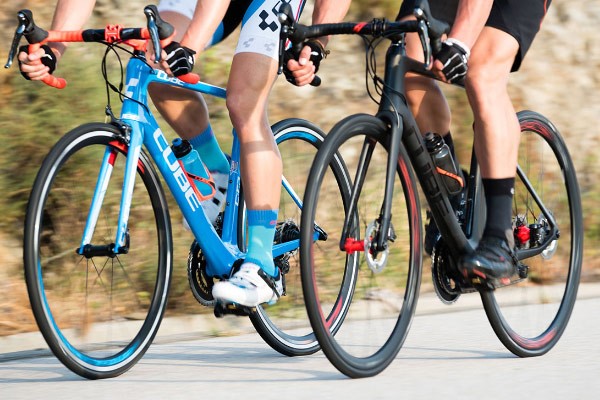 Wheels are the best place to reduce the weight of your bike. Lighter wheels allow you to get up to speed much easier and make the bike feel nimbler, especially in the corners. This is true for both road and mountain bikes.