The distance that you can ride an eBike on a single charge depends on many things including how many hills you ride up, how many times you stop and start as well as the power mode you choose and the battery capacity.
To give you an idea of the range you could expect let's have a look at a some of examples of range on a bike equipped with a 250w Bosch Performance line CX motor and a 400Wh lithium ion battery and assuming a rider + bike + luggage weight of 100Kg. Of course you can always extend the range by selecting a more economical power mode and riding a little slower.
Examples of how far you can ride an electric bike on a single charge
City cycling
If you're commuting to work as quickly as you can, in Turbo mode, on poor road surfaces, with few hills but lots of traffic lights, then you can expect to ride to ride over 50km on a single charge.
50km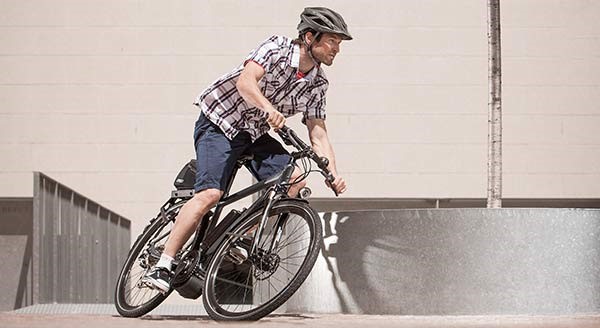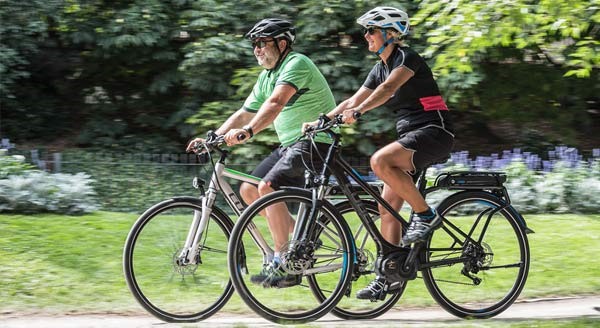 Road touring
If you are cycling on the open road at a steady pace, in Tour mode, on good road surfaces over hilly terrain but with no traffic lights, then your range will be over 80km.
80km
Off-road adventuring
For a mountain bike ride on soft ground riding at a reasonably fast pace, in Sport mode, up lots of steep hills with a few stops and starts then can expect to ride around 25km on a single charge.
25km