Winter Commuting: 10 Tips to Help you Survive the Season
With low visibility, sideways rain and a roaring headwind, all before a day at work. Commuting by bike in winter can be difficult at times. The rewards from continuing to cycle are just as they are in summer months. Ride day in, day out with these simple tips.
1. Get Your Bike Winter-Ready
First things first. If you're going to power through to Spring, you'll need to think about the main three winter bike alternations: lights, mudguards and tyres.
Bike lights
Whether you work office hours, an early or late shift, after the clocks have gone back, you're going to need some lights on at least one leg of your commute. We'd recommend some bike lights that are USB rechargeable and easy to mount to your bike. Two rear lights offer extra visibility, and as Twitter follower Simon suggests, peace of mind should one fail. We have put together a bike lights guide to help you choose.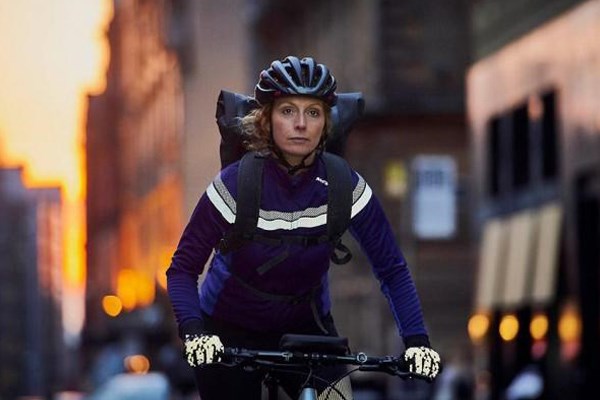 Mudguards
Mudguards are a must when commuting in winter. Shielding you against road spray and towpath grime, they'll also keep your bike that bit cleaner. Mudguards help keep you dry, and in turn warm. They also protect other riders from your spray. Please read our mudguard guide for more information.
Winter tyres
Changing your bike's tyres can be the difference between a comfortable, grippy and puncture-free ride to work and a side-of-the-road commuting mishap. Schwalbe Marathon tyres are a classic, they also have a reflective sidewall, which offers a surprising amount of extra visibility. Other manufactures make similar tyres, with an extra, puncture resistant layer, like the ever popular Continental Gatorskin tyre.
Wet/winter lube
Your drivetrain will be susceptible to more wear and tear during winter months. We suggest using some wet lube on your bicycle's chain. Wet lube has greater water-resistant properties than the dry variety, helping the lube to stay on your chain along with keeping your drivetrain free of rust and shifting smoothly. Shop our range of wet lube.
2. Pack the Night Before
We've all been there. A long day at work, followed by dinner and chores, after which all you want to do is collapse on the sofa and gorge on the latest box set. Leaving the packing for the next working day is never a good idea, in our experience.
Laying out your riding (and working) kit the night before is all part of the commuting mindset, plus it'll give you a chance to have a leisurely coffee before you start riding the next morning!
---
3. Choose Your Route Carefully
The onset of winter brings with it the threat of ice. Your favourite way to and from work in summer might be more difficult in winter, so we'd implore you to choose your winter route carefully.
We've two weapons in our armoury to help. The first is your local council's gritting map. It'll show you which roads are treated during inclement weather, and more importantly which aren't.
Most maps, like Birmingham's, have been digitalised, helping you plot a route easily on your favourite device. Unfortunately, most councils don't grit segregated cycle paths during winter, so if ice is forecast and your route is away from traffic, do bear this in mind.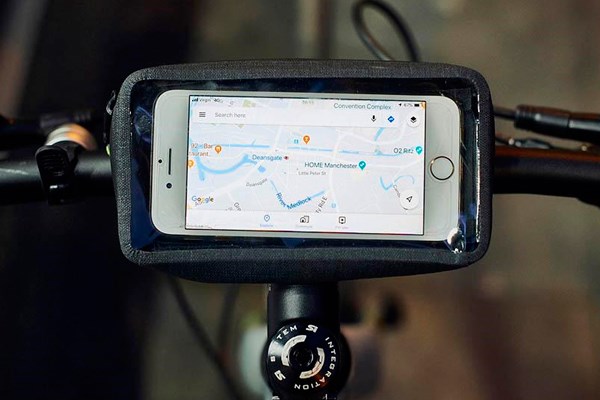 The second solution is an ice or frost forecast – a quick internet search will see you right. Although at a national level, it should give you an indication as to whether they'll be ice on the roads when you're on two wheels. Using car windscreens as a barometer of the conditions is another option. Spot frozen windscreens from behind your curtains and it's time to get in the car, head for the bus or train – if you have that luxury. We have a guide to planning your commute route here, please read for more information and some handy tips.
4. Check the Weather, Check the Weather Again
If commuting thousands of miles by bike has taught us one thing it's this: never trust the weather forecast. An unexpected dousing of winter rain is enough to break even the hardiest commuter's morale, especially if you've forgotten your expensive cycling jacket.
A glance at your favourite weather app before dropping off to sleep could suggest a morning of sunshine, but by the time you're twenty minutes into your ride, you could be faced with steady drizzle – such is the nature of British weather! Of course, there's no substitute for sticking your head out the door before you ride. We suggest apps like DarkSky and Met office for weather forecasts.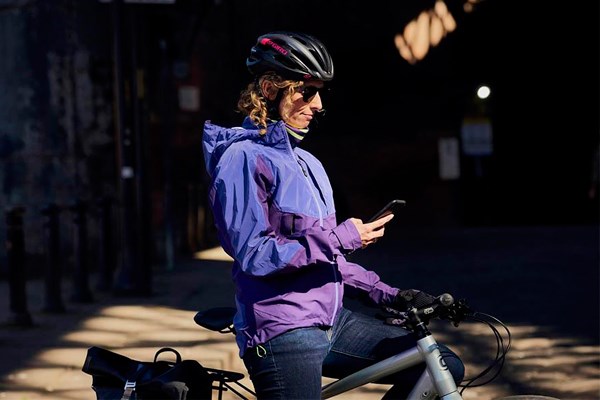 Because you're going to be riding both ways, don't forget to check what the weather's doing at the other end of the day. A crisp, bright winter's morning can easily give way to a squally, dank evening.
If your winter commute is over a decent distance, it's also worth checking the forecast at a few places along your route – that way you shouldn't get caught out by a sudden drop in temperature or a passing shower.
5. Protect your extremities
Its winter, we're sure that we don't need to tell you that a quality waterproof jacket is a must and yet something equally important in a winter commuters' wardrobe, is a quality pair of gloves and a set of overshoes.
Choose your gloves carefully before riding, a windproof glove isn't going to help when it's hammering down with rain. Some commuters swear by thinner gloves, with a more robust outer glove over the top.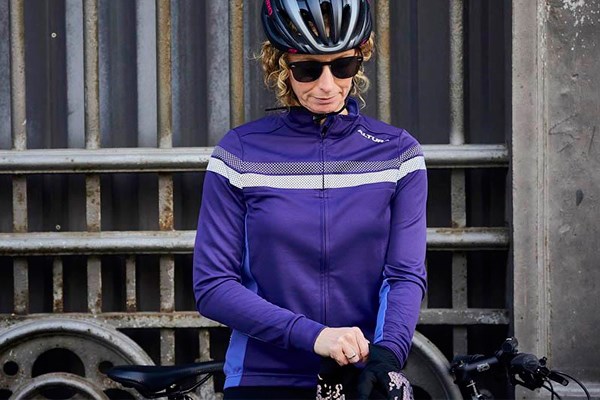 To keep your feet warm, invest in a quality pair of overshoes – neoprene ones are best in winter and after all its better that your feet are too hot than too cold! A pair of toasty warm winter cycling socks is a wise purchase.
Don't let us put you off, but maybe steer clear of white overshoes and gloves, high visibility colours are always a good idea in winter. Please see our Reflective Clothing guide for more info.
6. Have an Exit Strategy
In winter you don't want to be stuck at the roadside with a broken bike. As such, it's a good idea to run through a few worse-case scenarios in your mind.
Do you have the requisite tools to fix a puncture? Is there someone you can call should you get completely stranded? Is your route near to public transport links that you could use in the event of an unfixable, mid-ride mechanical?
Having a solution in the back of your mind is no bad thing – peace of mind for you, plus your boss will be much happier if you arrive at work an hour late, rather than two!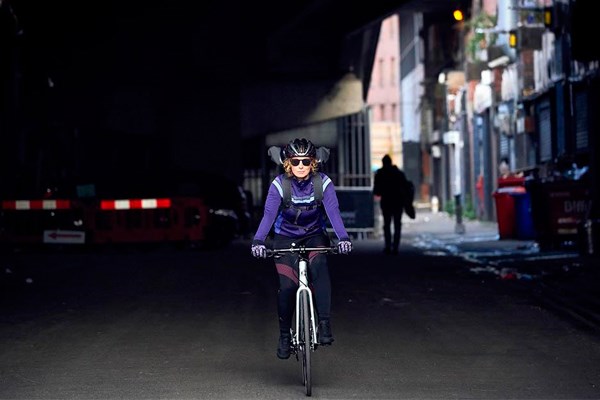 7. Use Your Commute as Training
Winter miles, summer smiles – or so they say! How about approaching your winter commute with a training mindset? A sprint between the lights here, a solid five-minute effort at threshold there.
Goals, no matter how small, could offer that extra soupçon of motivation, helping you bounce out of bed and onto the bike.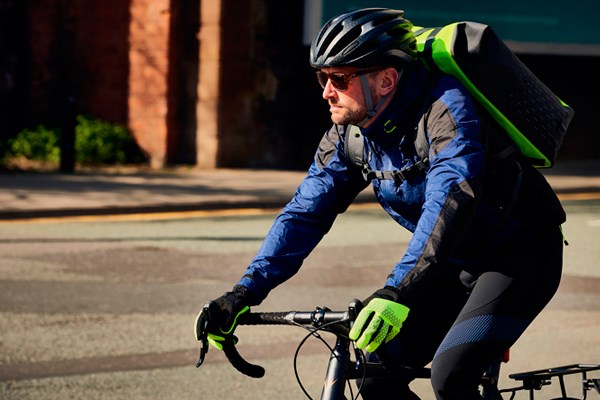 8. A Quick Bike Clean When you Arrive Home
A quick wipe of your bike's frame and components, especially if it's been raining, is a great way to keep an eye on your bike, to see anything that might need adjusted. That way you'll prevent a build-up of muck, protecting your pride and joy one little step at a time.
The time you spend cleaning is also a good chance to give your bike an inspection. You could spot a broken chain link or worn tyre, the sort of thing that could leave you stranded roadside the next morning.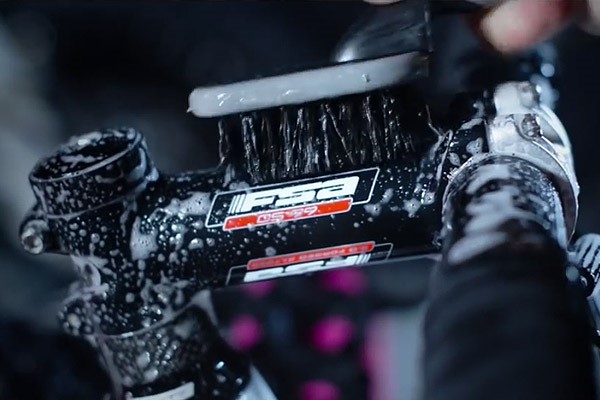 9. Pop Your Lights on Charge as Soon as You're Through the Door
Another simple tip to keep you on the road throughout the winter. Once off the bike and through your front door it's easy to forget about your lights. Megan, in our customer support team, is an advocate of putting them on charge as soon as you get in. "This way you won't find any of your lights are out of juice when you go to turn them on the next morning. As a back-up, it's also worth keeping an extra charging cable, or two, at work."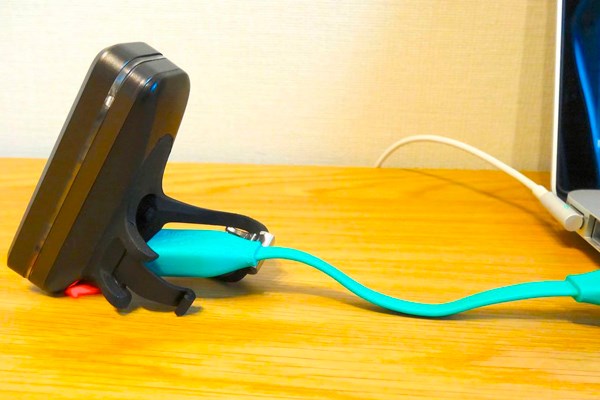 10. Eat Well, Get Your Sleep
A study (albeit on professional cyclists) noted an increased risk of illness and injury, after a period of under-fuelled exercise. The easy dinner decision, after a week on the road, would be to open that takeaway app or pop a frozen pizza in the oven, but from our anecdotal experience, a homecooked, balanced meal will be far better for you in the long run. Lack of sleep has also been shown to decrease immunity, so get to bed at a decent time, and your cycling will improve.
There you have it, our top 10 tips to survive winter.