Can I ride more trails in the same time?
E bike vs normal bike
Ride more trails, get more laps, descend more
With an electric boost to help you up the hills, you will have more time and energy to enjoy the descents. Electric mountain bikes get you up the hills faster and will leave you feeling fresh when you get to the top. You won't need to stop and catch your breath before you drop into the descent, so you can easily get in another lap before you need to head home. This means that an e MTB can help you to develop your upper body fitness even more than a regular MTB.
Ride More
We took a Cube Stereo Hybrid 160 electric mountain bike around one of our local loops to see just how much more we could ride in an hour versus a traditional mountain bike. The loop is graded red, with steep climbs, fire road, switchbacks, jumps and drops. A great short loop that gets in most features found of a modern trail.
On a regular mountain bike, it takes around 13 mins for one loop, so it's possible to do 4 loops in one hour.
On this electric mountain bike, we rode 8 loops in one hour! Quite incredible that we were able to ride the loop twice as many times, twice as much practice, twice as much descending over a traditional mountain bike. More skills applied and more experience gained.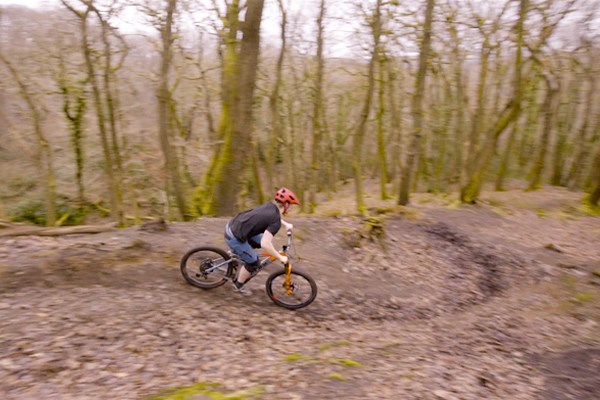 Power your ambition
One interesting point we noticed riding this well-known loop with an e bike was how much more fun the mundane sections became. The climbs and flatter sections are normally just winched up to get to the top. With an electric mountain bike, these parts can be taken at speed, adding a whole new dimension to the ride, injecting fun to sections that are sometimes tedious on a normal MTB.
The Cube e MTB is a top spec model, with a 500Wh (Watt-hour) battery, and the 250-Watt Bosch Performance CX motor delivering 75 newton meters of torque and up to 300% assistance. Although once freewheeling the descents, the e bike will not give a power advantage over the normal bike, the climbs were dramatically faster on the electric mountain bike.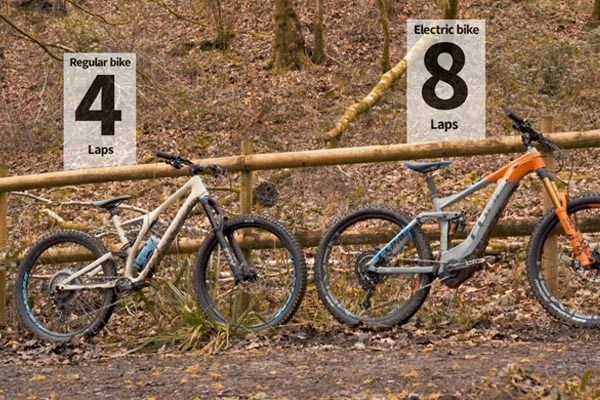 E bikes are not for lazy people! At the end of the test we were just as blown out and tired on the e bike as a normal bike, just as much effort had been put into the riding, but with the added assistance on the climbs, we were able to descend more.
Popular Electric Mountain Bikes