With the days getting longer and light evenings on the horizon Spring is a bright time of year for cycling. Along with the opportunities Spring can throw up some interesting surprises, so you'll want to be sure that you, your bike and your cycling kit are ready to make the most of it.
Keep out the chill but don't overheat
The temperature can change significantly at different times of the day in the springtime. Layering is the best way to stay warm when it's cold. And you can easily strip off the outer layers, so you don't overheat as the day warms up. Leg and arm warmers are great for this as they are easy to change and don't add too much bulk to your pockets or backpack.
Layering For Cold Weather Riding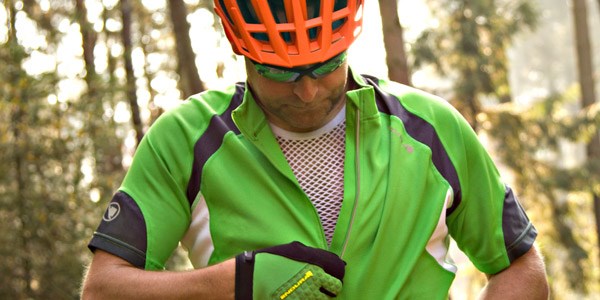 Be prepared for wind and rain
Even if it's warm and dry when you start your ride you'll want to be prepared for a shower. This is because rain and wind can give you a serious chill at this time of year. A lightweight packable waterproof or wind proof layer is easy to carry on a ride and putting one on when a shower starts will help to maintain your core temperature, so you can continue to ride at your best.
Windproof Jacket Guide
Waterproof Jacket Guide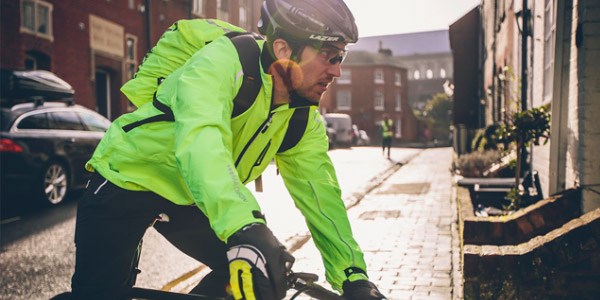 Tights for cool starts on the road
It's important to keep your legs warm if you want to cycle efficiently. While thick fleece lined tights may be too hot, thinner bib tights are a good choice for spring cycling. Tights with DWR water resistant coatings will protect your legs from road spray as well as a shower. Shorts with leg warmers are a good alternative especially for changeable days and early morning starts.
Bib Tights Guide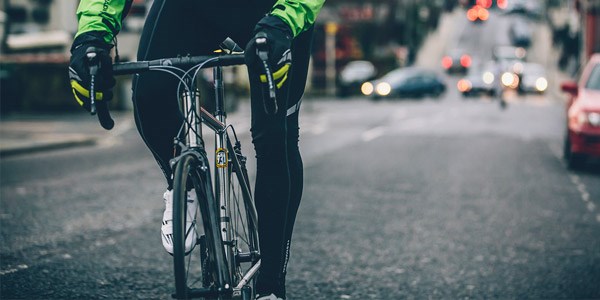 MTB trousers for all seasons
With highly breathable fabrics combined with DWR water resistant coatings, mountain bike trousers are ideal for spring riding. They'll keep the mud and trail spray off your legs, but you won't overheat as the day gets warmer. Stretch fabrics make MTB trousers comfortable to ride in and they're cut to leave room around your knees for your pads.
MTB Trousers Guide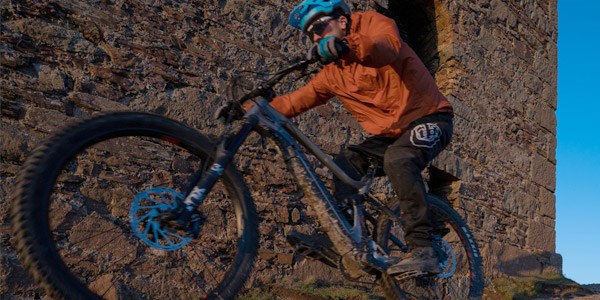 Winter or summer gloves?
Hands are often the first part of your body to get cold, but you won't want them to overheat. Long finger gloves are the best way to keep your hands warm and like arm warmers are easily stashed in a pocket or your backpack, so your hands won't get too warm as the day heats up.
Long Finger Glove Guide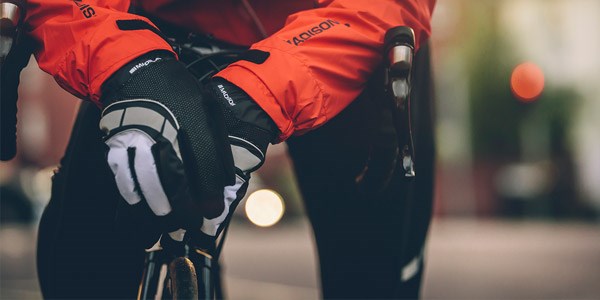 Clean and Lube
If your bike has been sitting in the garage or shed all winter, then it's a good idea to give it a thorough clean and lube. After you've cleaned your bike check the components to make sure everything is working properly and make sure all the bolts are tight before you ride.
How-to Clean Your Bike
How-to Lube Your Chain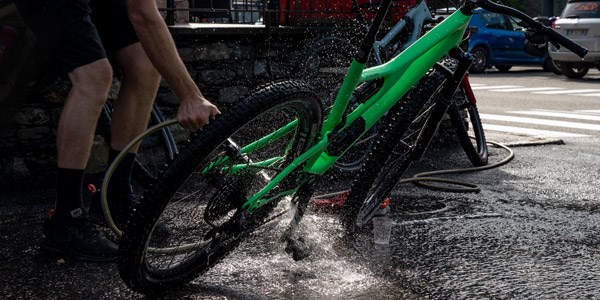 Check your tyres
Tyres loose pressure over time. If you haven't ridden your bike for a while, you'll need to pump them up to the correct pressure. If you're running tubeless tyres now is a good time to top up the sealant. As spring progresses make the most of the warm weather by changing your winter tyres for lighter weight, faster rolling summer rubber.
Mountain Bike Tyre Guide
Road Bike Tyre Guide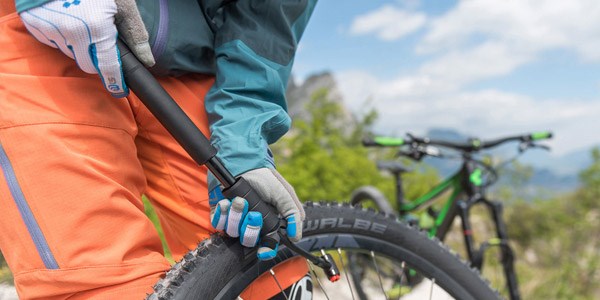 Make your bike go faster - wheel upgrades
The most effective way to make your bike go faster is to upgrade the wheels. This is because rotating weight has more off an effect on your bike than weight anywhere else on the bike. Whether you're riding on roads or trails lighter weight wheels make it much easier to climb and accelerate.
Wheel Guide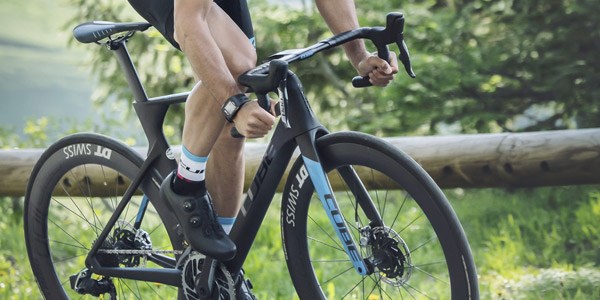 Should I take off my mudguards?
While UK springtime doesn't necessarily offer less rain, the warmer conditions mean the roads and trails will dry much faster, so you're less likely to be bothered by spray when it's not raining. This means that you may not feel the need for full mudguards in the spring. Instead, you could switch to a smaller front fender on your MTB - to protect your face from spray in a shower, or an easily removable 'Ass-Saver' - to keep your bum dry on the road bike.
Mudguard Guides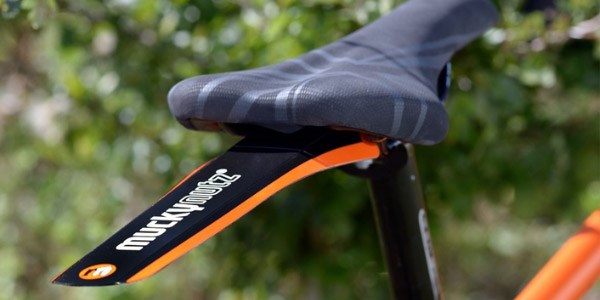 Do I need a bag to carry spare kit?
While you can carry a lightweight windproof in a pocket a bag is a good idea if you want to carry a few more ride essentials. Saddles bags are useful for road cycling and are available in a variety of sizes to suit your spare kit. Frame bags and straps are another convenient way to carry small items. For touring and bike packing there are lots of luggage solutions including pannier bags and large frame bags. Of course, you can also carry a backpack.
Luggage Guide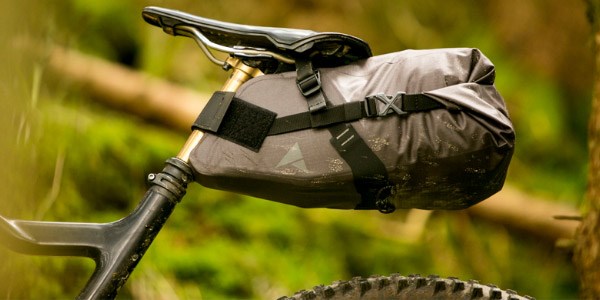 Stay hydrated on sunny rides
As the weather warms up you will need to drink more to stay hydrated as you ride. A hydration pack is a great solution for mountain biking. As well as giving you space to store that extra layer you can easily carry enough fluid to keep you hydrated on a hot spring day. You can also make use of the bottle cage mounts on your bike. You can usually fit two bottle cages on a road bike, so you can carry enough fluid to keep you properly hydrated between water stops.
Hydration Pack Guide
Bottles & Cages Guide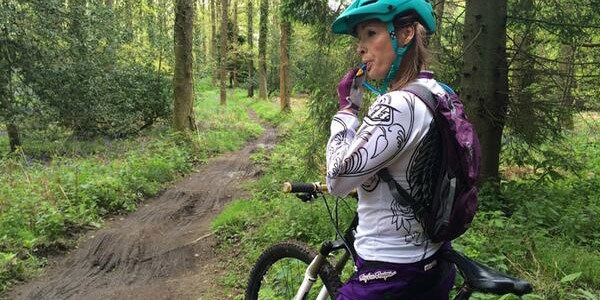 What's the best way to keep my bike safe?
Bike theft is still a problem that cyclists must consider and unless you stay with your bike at all times you will need some kind of security. Fortunately, there are a lot of good bike locks around that offer a serious deterrent to thieves. Our bike locks guide covers all the different types of bike security to help you choose the ones that are right for you.
Lock Guide