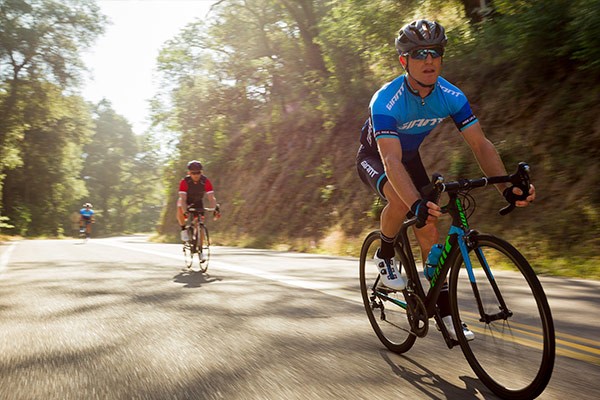 Characterised by their drop handlebars (mostly) and 700c wheels, with narrow, fast rolling tyres, road bikes are designed for fast and efficient tarmac riding.
The drop handlebars allow you to adopt an efficient aerodynamic riding position, while the narrow tyres reduce rolling resistance, both of which are essential for riding quickly and efficiently on the black stuff.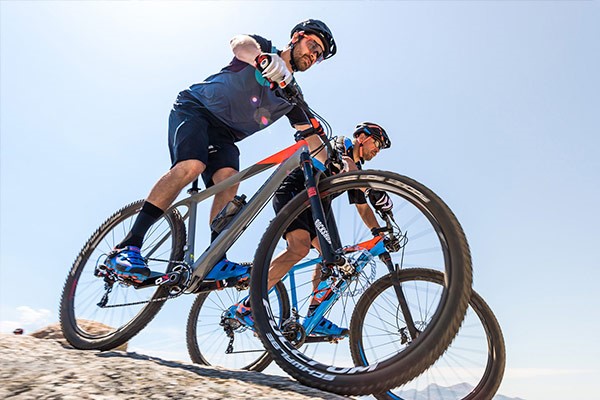 A mountain bike, also known as an MTB, is designed for riding off-road tracks and trails. An upright riding position and stable handling characteristics offer control on uneven ground, chunky tyres offer grip on loose surfaces while suspension helps to smooth out the bumps on the trail.
Wheels vary in size from 26" up to 29" and tyre widths from 1.8" up to 3.5", which we will go into in more detail later.